We Wish You A Merry Christmas



The Borrisoleigh Website Committee wish you a very happy and peaceful Christmas wherever you may be in the world.
Connors' Crib at Christmas




Johnnie Connors of Castlequarter has erected this lovely Crib in the window of his workshop for all the passing traffic to admire and hopefully to remind them of the true meaning and message of Christmas.


Christmastime in London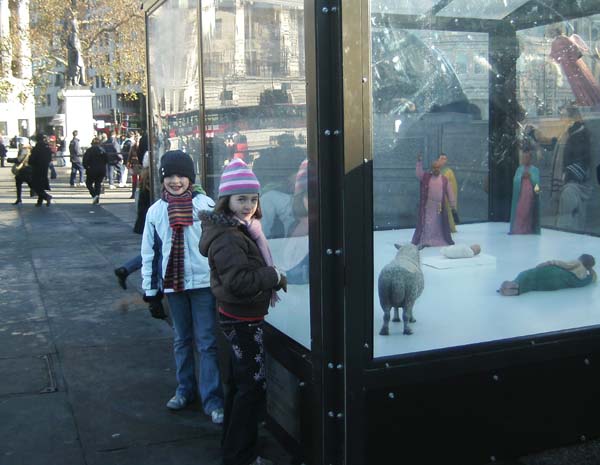 Kate Delaney with her cousin Aedin Hogan pictured here looking at the crib in Traflagar Square on a recent visit to London
Winter Wonderland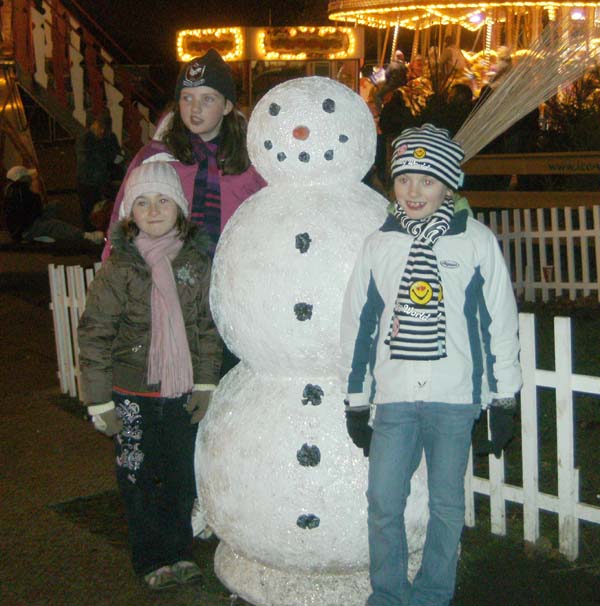 Aedin Hogan, Shauna Ryan and Kate Delaney meet up with Frosty the Snowman in Hyde Park
Wedding Bells for Philip and Marie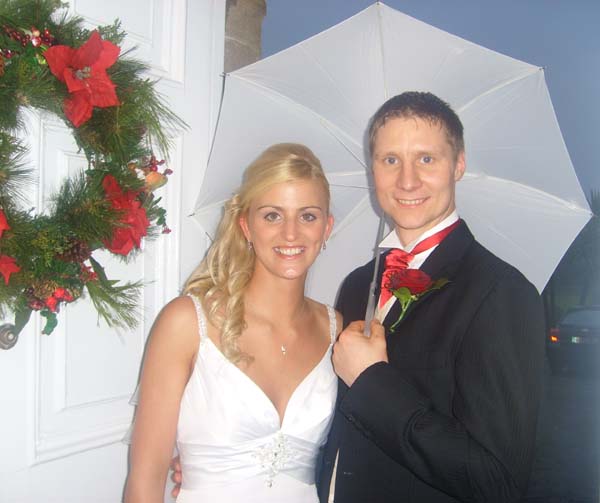 Congratulations to Philip Maher and Marie Costelloe who were married last Friday 19th December 2008 in The Ragg Church and celebrated their reception in Inch House. The happy couple will be honeymooning in the USA.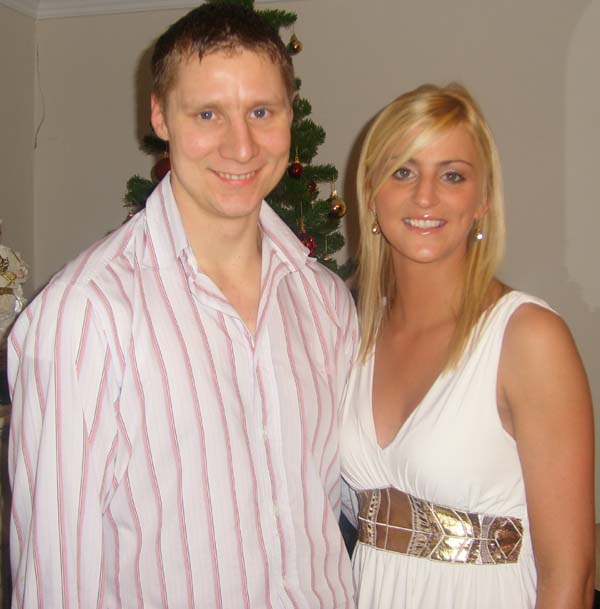 The happy couple the day after their wedding

Santa visits Seán, Aoife and baby Tomás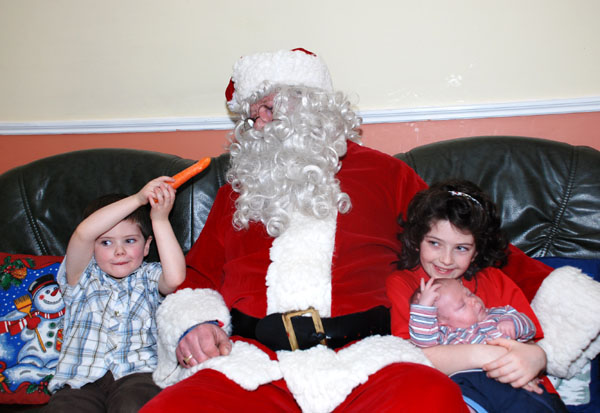 Seán offers Santa a carrot for Rudolf while Aoife holds on tightly to her new baby brother Tomás


The Max household in Knockanevin, Borrisoleigh had a very special visit from Santa Claus the day before Christmas Eve. Despite the fact that Santa and his elves were very, very busy checking lists of pressies and delivery addresses he still found time to drop in on these three little angels to assure them that he had received their letters and that he would be back to drop off their Christmas gifts on Christmas Eve.
Seán had a few rather difficult questions for Santa – How much money do you own? Why is Rudolf's nose red? and if I'm a really good boy will you come back again next week? Poor Santa didn't know whether he was coming or going but in fairness to him he did his best!!! Rudolf's nose is red apparently because there was a shortage of green paint the day he was made!!!! Well at least he answered one of 'em! Well done Santa!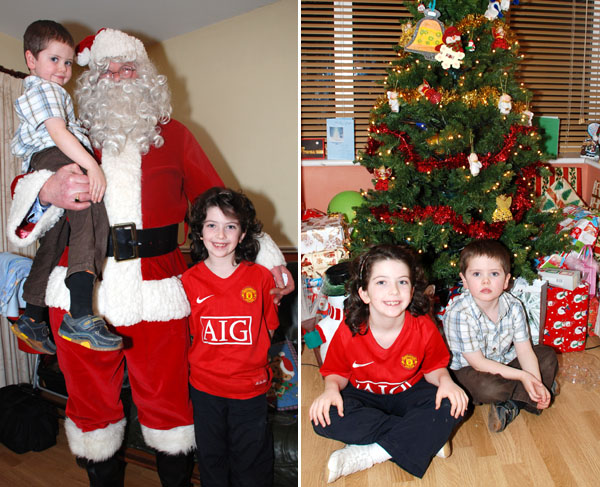 Santa poses with Seán and Aoife, and later when Santa had left, they sat under the Christmas tree to relax after the excitement of their visitor!
Happy Christmas Everyone!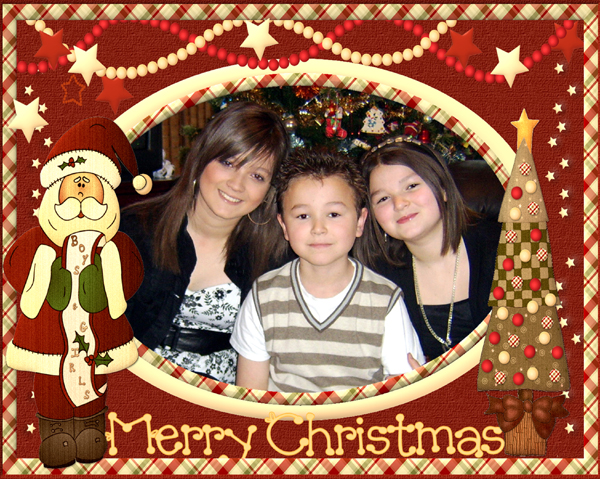 Emma, Zoe and Karl Henderson from Dartford, Kent would like to wish their Grandparents, Jimmy and Bridie Slattery of Pallas Street and all of their family in Borrisoleigh a Very Merry Christmas.

Clodagh Christmas Greetings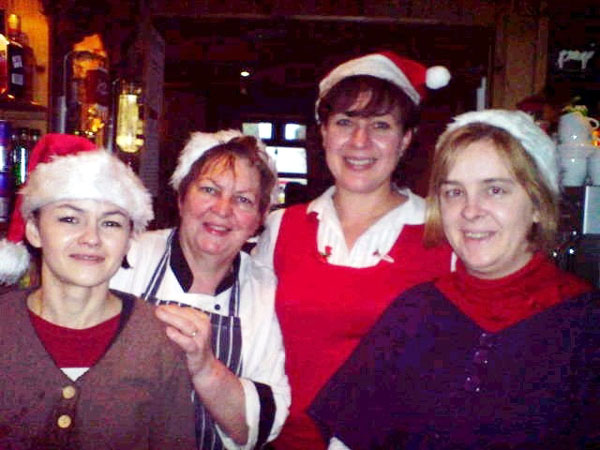 Merry Christmas from the staff at the "Clodagh"
Remember our fundraiser for Conquer Cancer "Swingers and Singers" on Sunday 28th December.


Borrisoleigh's Boys on Township Duty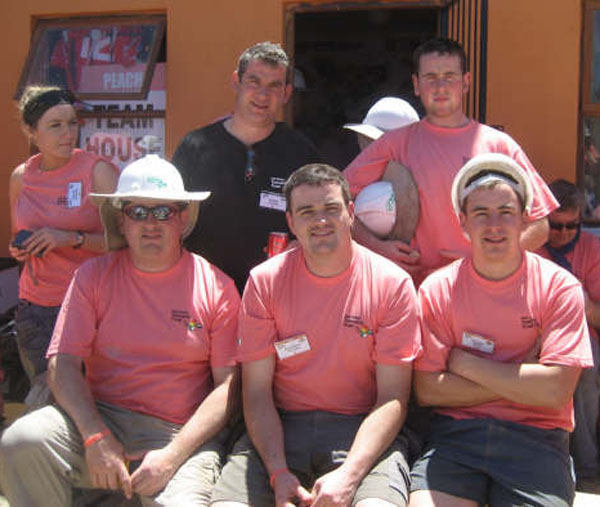 Frank Cooney, Noel O'Brien, Henry Groome, Diarmuid Kinane and Paraic Maher in the heat of the South African Sun

This is an account of the lads' experience building houses with the Niall Melon Township Trust:
The five of us departed on 27 November on our Niall Melon Township Trust experience. For the next ten days we would be staying in Cape Town and working in the nearby Township of Khaleyistha building houses. On this expedition there were 26 teams of 80 per team, each team had to build 10 houses. Our team was the peach team and we built 13 houses. We were collected from our Hotel each morning at 7.15 and dropped back at 5.45 by bus each evening. We were doing the following jobs: Paraic Maher – Plastering, Diarmuid Kinane – Plastering and Labouring, Henry Gromme – Labouring and Block laying, Noel O' Brien – Block Laying and Frank Cooney – Electrican.During our time in Khaleyistha we visited a school where the local children performed for us, we brought over lots of sports jerseys for the kids and they were thrilled with these.
The days spent in the Township were a very humbling experience for us all, and we realised how well we have it at home. There are over 1 million people in the township, over 50% of people between the ages of 16 – 35 are HIV positive. On this expedition 2000 volunteers built 253 houses in 1 week, this was the largest amount of white people ever to enter the township at one time. This experience would not have been possible for us if it wasn't for the support of our familes and friends, and especially the people of Borrisoleigh and surrounding areas. A big thank you to everyone who sponsored us.
He ain't heavy – he's our brother!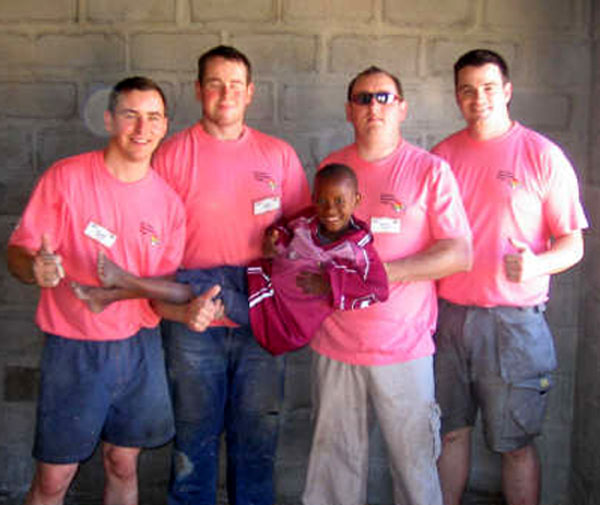 Giving the locals a lift by their work in the Township…… complete with Borris jersey


New House – New Home – New Heart!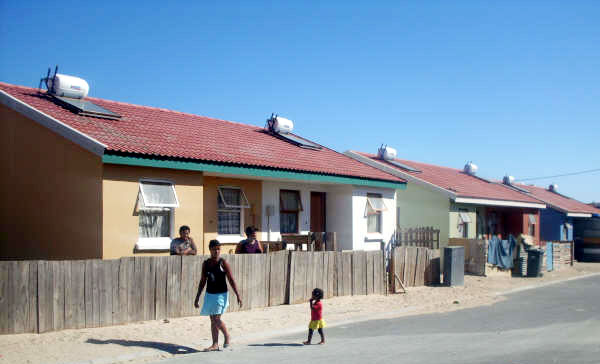 Taking a stroll along, what must seem like a new street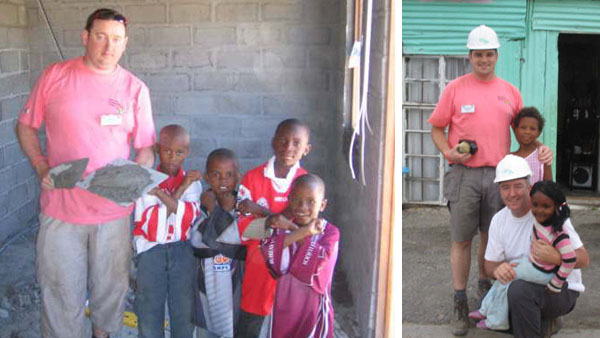 Henry with his little helpers and Diarmuid with Niall and friends


Home Sweet Home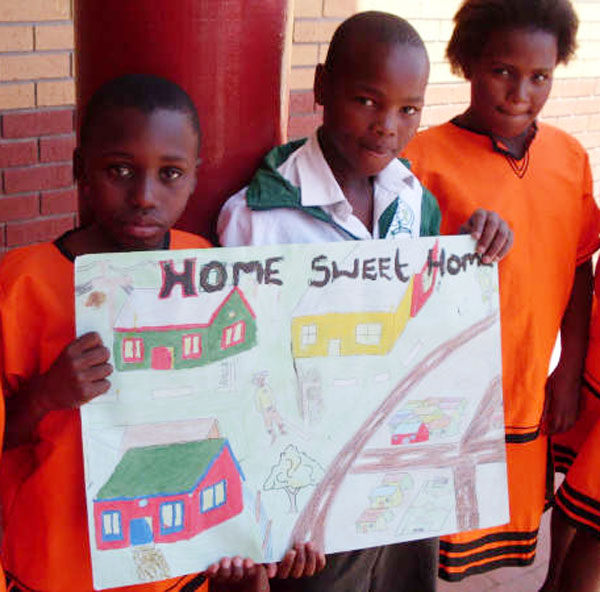 The plans for some of the new houses with the road infrastructure to the right!


Pairs a buddies!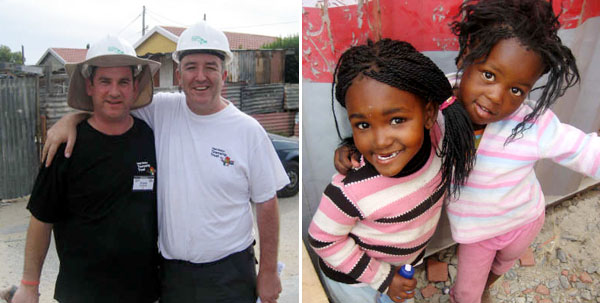 Frank with Niall and another pair of beauts!

Just takin' a break!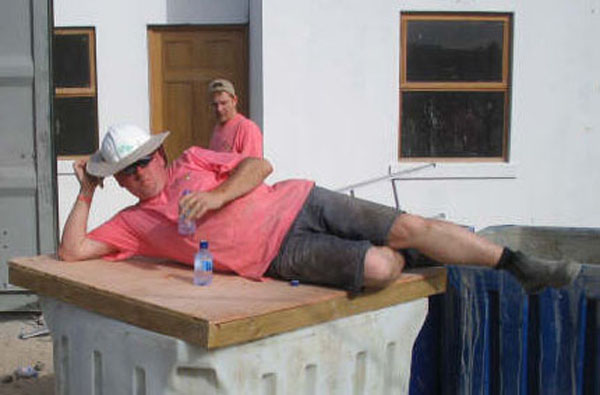 Henry's not dossin'!!! He's just havin' a break!!!
To view the complete set of photos of the Borris Boys in South Africa go to our photo gallery or click on the following links:

Gallery 1 http://www.borrisoleigh.ie/viewGallery.php?gal=54&name=Niall%20Mellon%20Township%20November%202008

Gallery 2 http://www.borrisoleigh.ie/viewGallery.php?gal=53&name=Niall%20Mellon%20Township%20November%202008
Well done to the five lads for proudly flying the Borris flag in the Township of Khaleyistha near Cape Town in South Africa


County Final of Scór na nÓg 2008

The County Final of Scór na nÓg took place in Cashel on Friday 12th December. Fourteen clubs from the county were represented in the various competitions. Participants hailed from the North, Mid and South divisions. The standard of performance was extremely high in all categories. Congratulations to all competitors who did themselves, their families and their clubs proud. Mo cheol sibh!
Borris-Ileigh were trimuphant in the following:- Solo Song: Clare Kavanagh
Recitation: Clíodhna Bourke
Novelty Act: Nóirín Stapleton, Maria Ryan, Clíodhna Bourke, Dan Mc Cormack, Jack Bourke
Set Dance: Borris-Ileigh Grace Prior, Niamh McGrath, Mari Ryan, Louise Fahy, Teresa Ryan, Aoife Stapleton, Clare Kavanagh, Eimear Stapleton

Winners will take part in the Munster Semi-final in Cappoquin on Sunday 4th January at 2.30 pm. Go n-éirí an t-ádh libh!
Puppy Love at Christmas!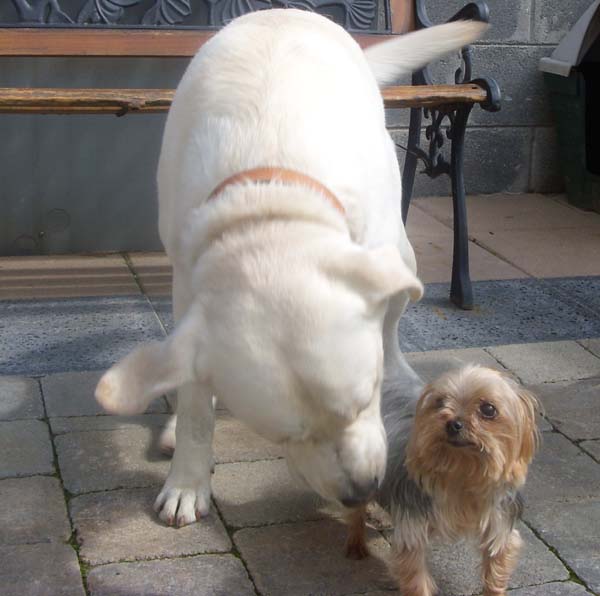 It's a dogs life alright!!!

Book Sale for Irish Cancer Society


A book sale in aid of the above Society will be held on the first floor of the Clodagh Bar on Sunday 28th December. The sale will commence at 12 o'clock noon and people who may have unwanted books, in good condition, are asked to hand in same as soon as possible. Any member of the Clodagh staff will gratefully accept books for sale and the organisers thank you sincerely in anticipation of your support.
A reminder about the Swingers and Singers – You've got Talent Competition that also takes place in the Clodagh Bar on Sunday 28 December. A fun-filled evening is guaranteed. There'll be Swingers and Singers and loads of fun. Why not come along and support a worthy cause. All proceeds will go to Conquer Cancer. Please support.

St. Patrick's Boys Quiz Teams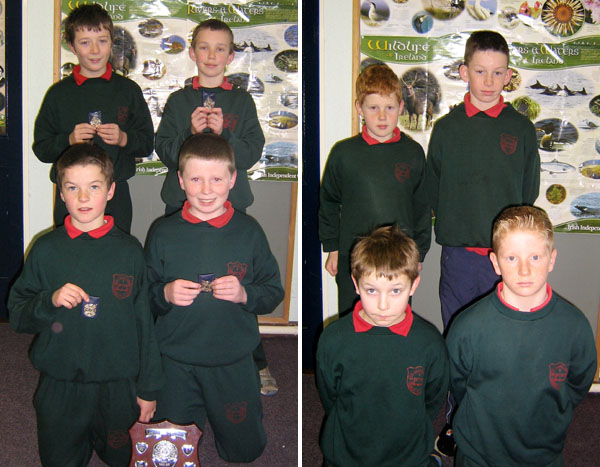 The men with all the answers in St. Patrick's Boys' National School!

Congratulations to our Quiz Teams who performed so well in the recent North and Co. Finals. As reported last month, our two teams had qualified for the North Final in Ballingarry. Our quiz experts are as follows: Team A: Declan O' Connell, Jack Hogan, Shane Kenny and Eoin Stapleton and Team B: James Mc Cormack, Seán Kenny, Philip Mc Cormack and Mícheál Carey. Team A achieved first place on the night and retained the North title for our school with Team B achieving fourth place. These results ensured that both teams qualified for the Co. Final in Sarsfields' GAA Complex on Sunday, December 7th. Following a very tight contest we are proud to report that Teams A & B finished in 3rd and 6th places respectively, maintaining our strong ­tradition in this competition. Well done boys!
Boy Santas waiting for the hols!!!!!!!

A few of our local 'Boy Santas' just waiting for that final bell to ring announcing the Christmas Holidays!!!!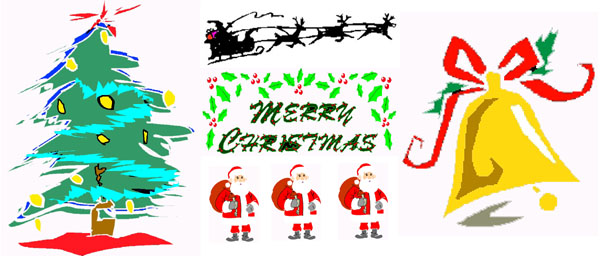 Gráinne's Irish Classes

(Tuition in Irish for parents of school-going children)
If you have a school-going child and would like to be in a better position to help the kids with Irish homework I am considering running classes for parents for exactly this purpose if there is enough interest.
Classes would hope to begin in mid to late January '09 in Borrisoleigh village, one evening per week for about an hour and a half – which includes a break. If this is something that you feel you would like to do, please contact me on 087-9685461 before January 7th.


Will the real Eoghan Quigg please stand up?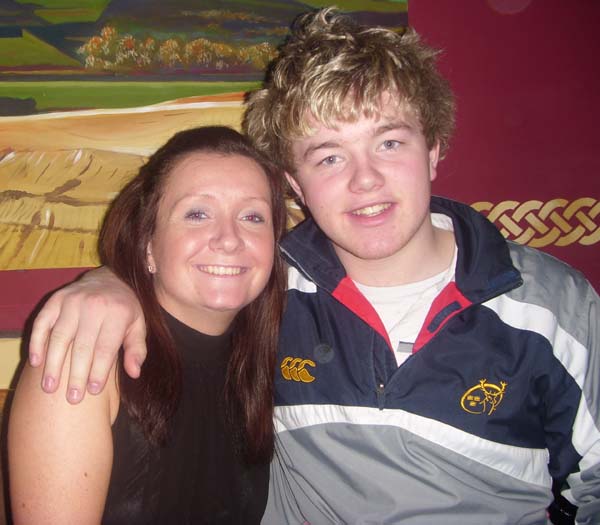 Is this the real Eoghan Quigg of X Factor fame pictured here with Mairead Maher grandaughter of Mai Maher who celebrated her 90th Birthday recently. Isn't there a big resemblance!!!
Marian Hall Lotto
23/12/08
Numbers: 08, 10, 24, 27
No Jackpot Winner
3 match 3 winner @ €50 each
Rose Stapleton, The Ragg
Teresa Coffey, Lower Street
Maureen McGrath, St John's Tce, Nenagh
Next Weeks Lotto Jackpot
€8,250
Pic of the of Past… down memory lane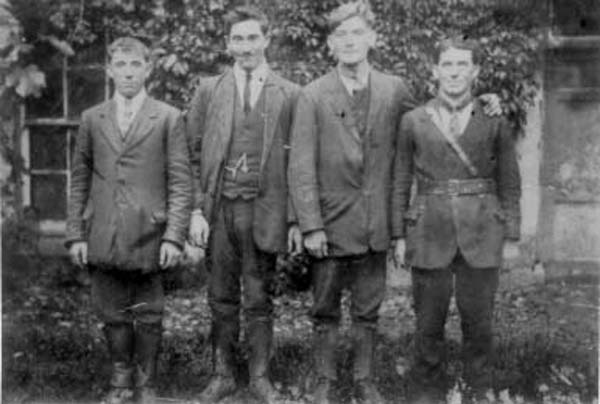 Cross of Pallas
Tom Stapleton, Mick Hoctor, "Big" Tom Stapleton and Phil Ryan (Tim). "Big" Tom Stapleton was a member of the Queen's Guard Regiment. The members of this regiment had to be 6ft 6inches tall.


For unto us a child is born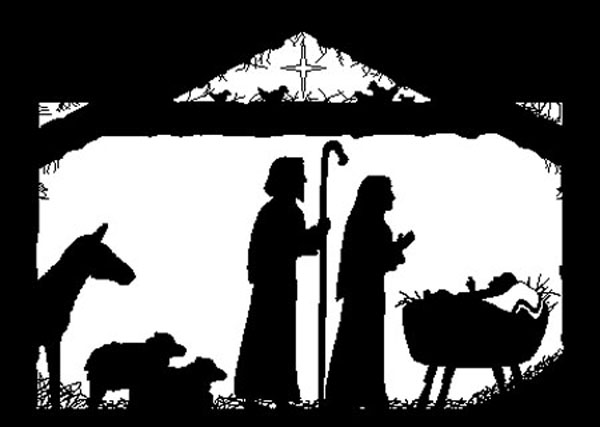 And his name is Emmanuel – meaning 'God is with us'.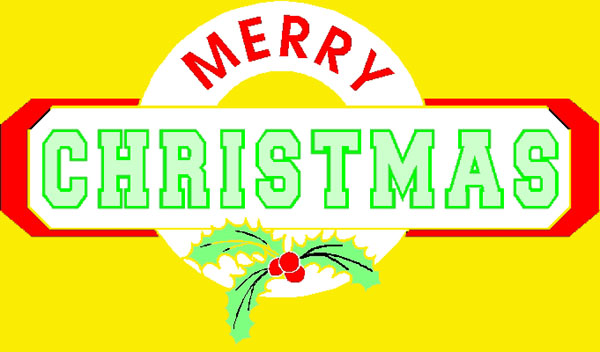 Your Website Needs You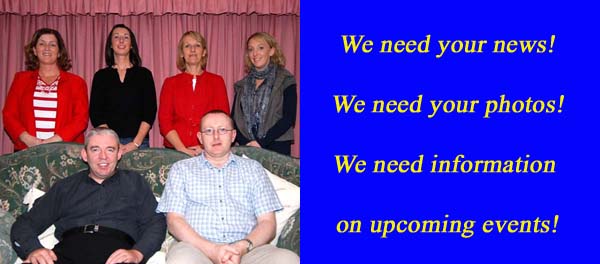 Website Committee: Noreen Fahy, Margaret Cowan, Marie McGrath, Aileen Óg Groome, Michael Barry and Enda Ryan

Many thanks to all those who contributed photographs and news items for this weeks current news. Well done!

Send your email to: info@borrisoleigh.ie
Also, if you like what you see and want to leave a comment, remember to use the Guestbook!