Summer Sports Camp 2008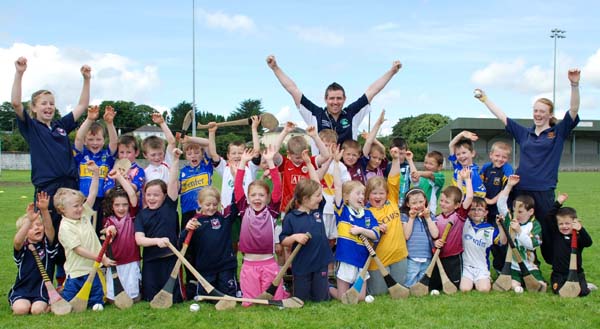 Nicole Walsh, Micheál Small and Christine Kenny with some of the participants in the Summer Sports Camp which took place in the Town Park from August 11th – 15th.

Borris-Ileigh GAA Summer Camp 2008 took place from August 11th-15th and was a tremendous success, despite the inclement weather on the Tuesday and Wednesday. A total of 93 youngsters ranging between ages 6-14 took part and the general feedback was very positive. While this was primarily a hurling camp, the coaches constantly included other ball games and ordinary yard games in order to keep it interesting and, overall, this was a very popular approach to take. The coaches included local Tipp U-21 hurler Brendan Maher; Michael Small, who recently graduated from a Liverpool university with a Grad. Dip. in Primary Teaching, Rory "Rocky" Ryan, who has long been involved with local juvenile teams and Linda Fanning, who plays camogie with the Holycross-Ballycahill club. They were ably assisted all week by Christine Kenny, Nicole Walsh, Vinny Stapleton, Benny Harkin and Dan McCormack. Tipp U-21 goalie Matthew Ryan, from Templederry, coached on the Thursday and Friday also. On the final day, the youngsters were visited by Seamus Callinan (Drom-Inch) and Shane McGrath (Ballinahinch), both of whom performed excellently in Tipperary's unfortunate defeat by Waterford in the All-Ireland semi-final two days later. The Tipperary stars presented Borris-Ileigh GAA woolly hats to, and signed autographs for, all participants in the camp. As can be seen from the accompanying photos and those in the gallery, it was a most enjoyable week for all concerned, both coaches and youngsters, which must be the primary aim of any such venture. Here's waiting for August '09!!



Ooops – they're gonna crash!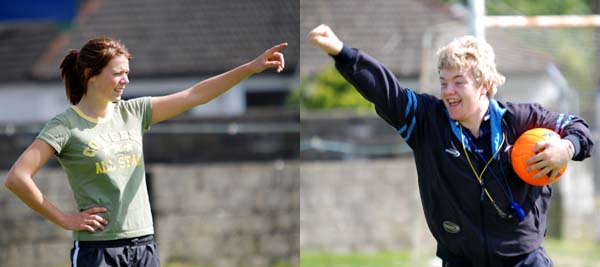 Superwoman (Linda Fanning) and Superman (Benny Harkin) heading for a clash at the Summer Camp!

Kate gives Vinny the run-around!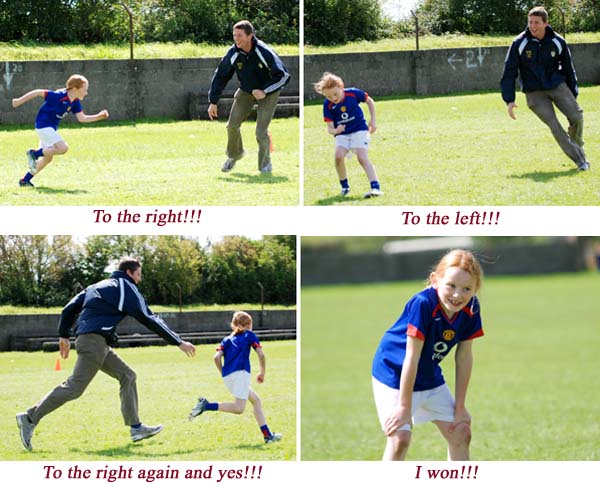 Kate Delaney successfully evades Vinny Stapleton in one of the sporting exercises at the Summer Sports Camp in The Park during the last week.

The Borris Hakka!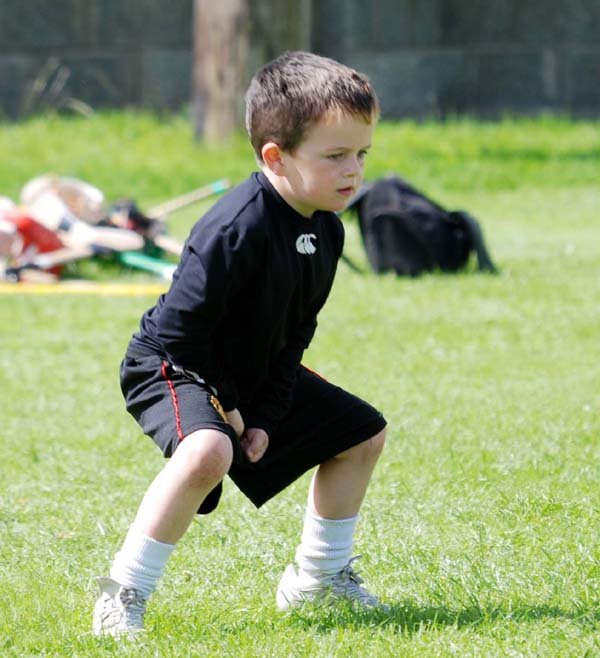 Josh Young of Gurteenabarna intimidates his opponent 'Hakka' style!

Sitting down on the job!


Everybody needs a break sometime!


Stand-off!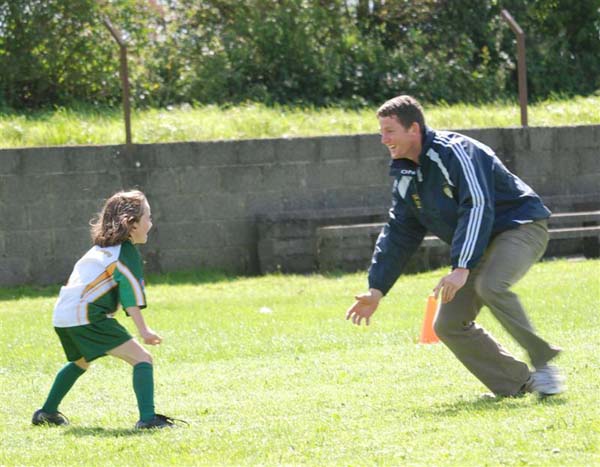 You may be bigger than me but I'm faster than you! Aedin Hogan prepares to give Vinny the slip!

Meeting our heroes!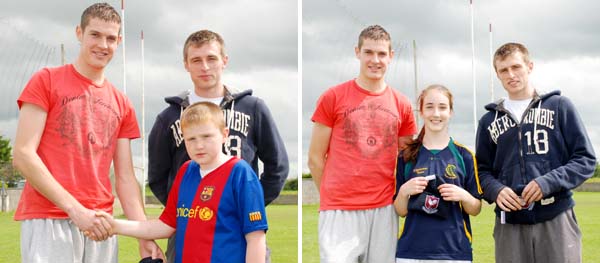 Conor Keane and Grace O'Mahony up close and personal with Tipperary's Seamus Callinan and Shane McGrath
Tyred out!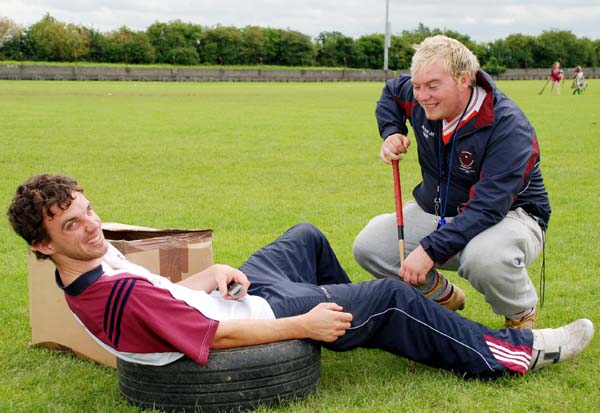 Brendan Kenny, chief organiser of the Summer Sports Camp, relaxes on the last day of the Camp after a job well done, while Rory Ryan looks on.


I'm lovin' it!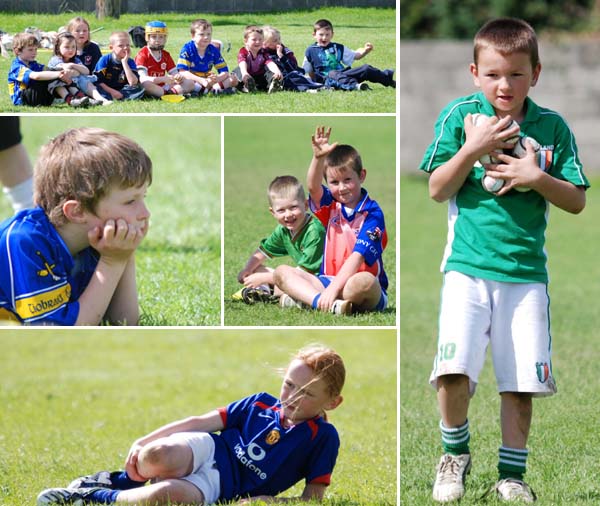 Havin' a great time!


The group that participated in this year's Summer Sports Camp with their leaders


To view more photos of the Summer Sports Camp click on the links below:
Gallery 1
http://www.borrisoleigh.ie/viewGallery.php?gal=40&name=Summer%20Sports%20Camp%20(Gallery%201)%20-%20August%202008
Gallery 2 http://www.borrisoleigh.ie/viewGallery.php?gal=41&name=Summer%20Sports%20Camp%20(Gallery%202)%20-%20August%202008
Gallery 3 http://www.borrisoleigh.ie/viewGallery.php?gal=42&name=Summer%20Sports%20Camp%20(Gallery%203)%20-%20August%202008

Laura and Alan tie the knot!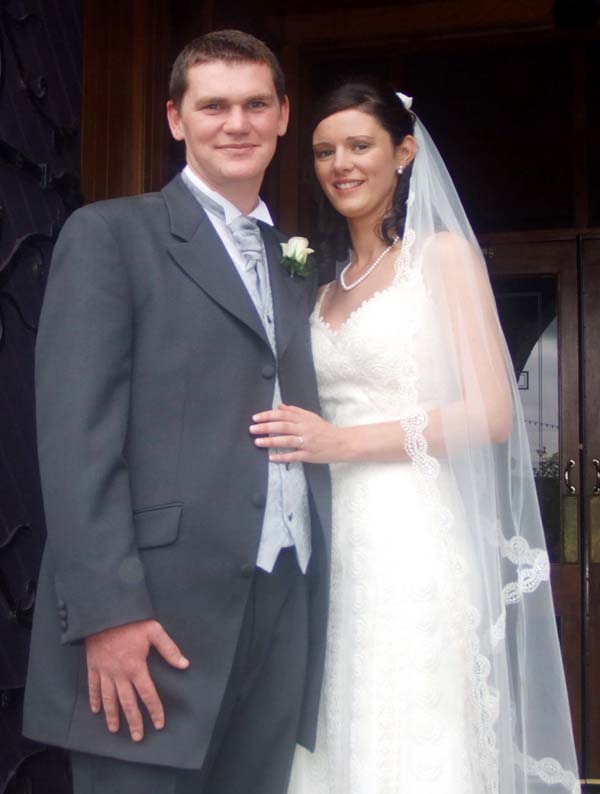 Alan Ryan of Cooleen and Laura Ryan of The Glebe on the occasion of their marriage at the Sacred Heart Church, Borrisoleigh on Friday August 15th.
Laura and Alan were joined by a large gathering of family and friends for their wedding ceremony which was officiated by Alan's Uncles Fr Martin (Main Celebrant) and Fr Matt who are both home on holiday from their missionary work in The Phillipines and Brazil respectively. The homily was delivered by Alan's cousin Fr. Dermot Ryan. Their wedding reception was held in The Abbey Court Hotel, Nenagh where a great night of celebrations took place. Alan and Laura are currently on honeymoon in New Zealand. Congratulations to them both!!!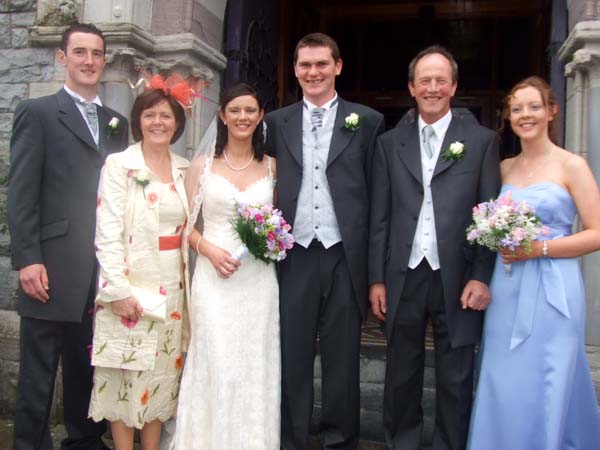 Laura and Alan joined by Laura's family, brother Martin, Mum Catherine, Dad Martin and sister Maria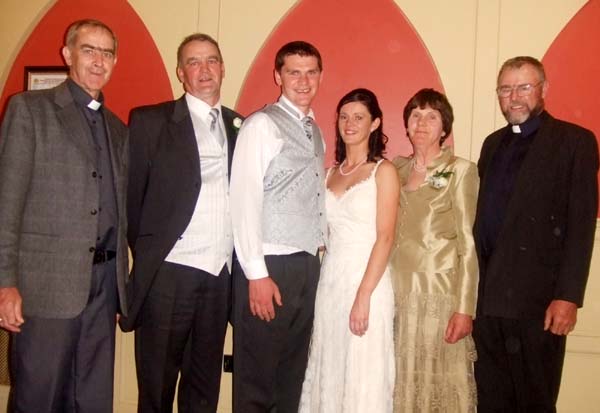 The happy couple with Alan's parents Tom and Mary and Frs Martin and Matt

Wedding Bells in Japan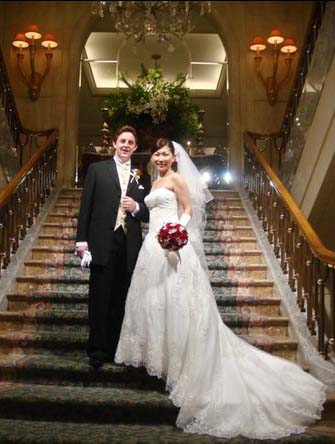 Sean Ryan, Ballyroan and Miyo Shimokawa, Japan tied the knot in The Royal Park Hotel in Yokohama , Japan on Friday 8th August.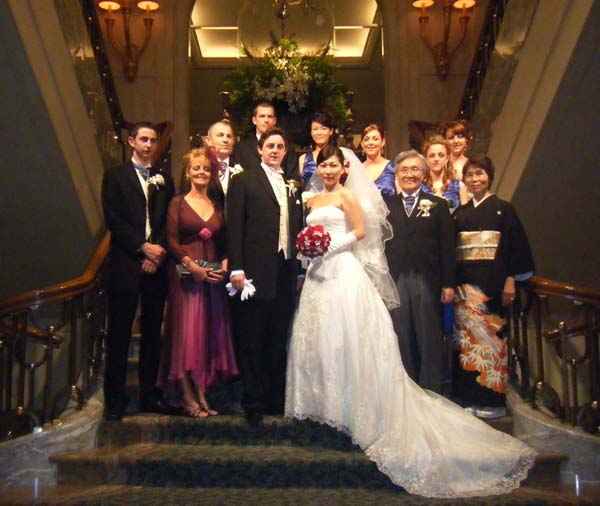 Seán and Miyo were joined by their families along with a hundred guests from Ireland, Australia and Japan.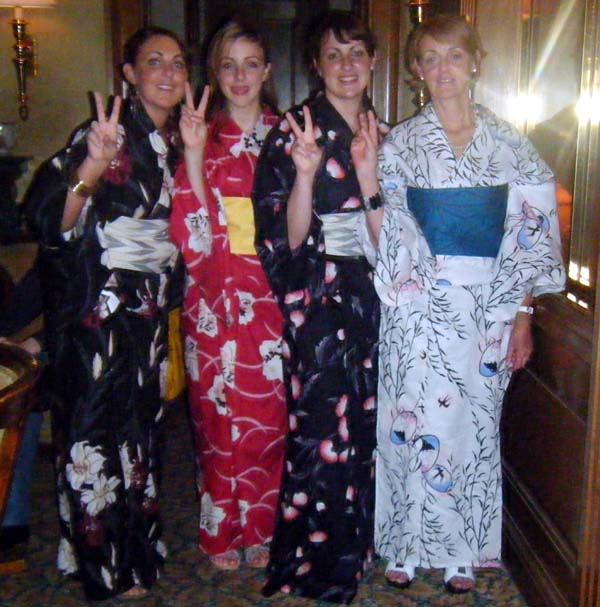 Pictured here are Kerrie, Teresa, Grace and Della Ryan

(sisters and mother of the groom)

,

dressed in Kimonos which were given to them by Miyo's parents as a gift during a family meal before the wedding.
Annual Debs Ball

St Joseph's College Debs Ball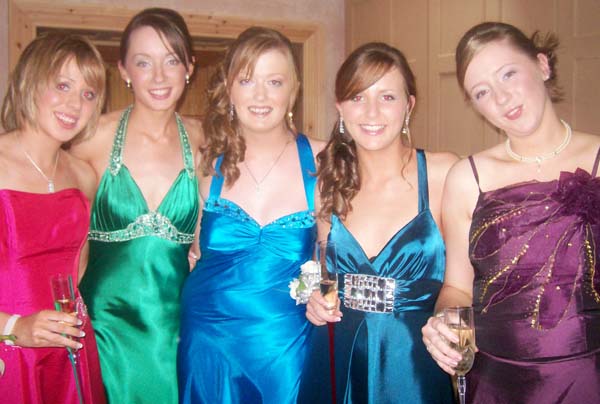 All dressed up and ready to go…..Marie Tynan, Marguerite Bradshaw, Sharon Madden, Aisling Stapleton and Karen Ryan pictured here before their Debs Ball which is taking place tonight Wednesday 20th August in the Anner Hotel, Thurles.

The Lads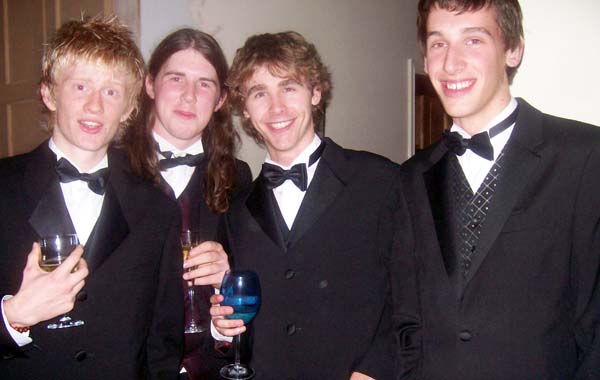 John Murray, Kevin Kennedy, Thomas Hynes and Paul McGrath enjoying St Joseph's College Debs
More photographs next week

Aoife's Debs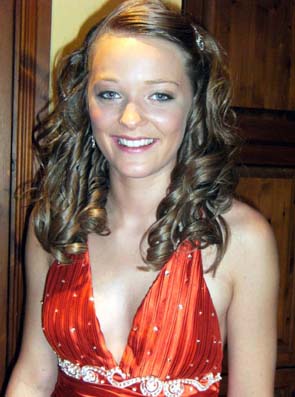 Aoife Clohessy, past pupil of the Ursuline Secondary School, Thurles pictured here on her Debs night which took place in the Anner Hotel, Thurles on Tuesday 19th August. Congratulations to Aoife on her excellent results in her Leaving Certificate and best wishes to her as she heads off to University College, Cork to study Biological and Chemical Science.

Borrisoleigh GAA Golf Classic 2008
The annual Borrisoleigh GAA Golf Classic was held in Roscrea Golf Club on Thursday 14th and Friday the 15th August. It was very well supported with 46 teams participating and who also got a lot of tee box sponsorship. Great credit is due to the organising committee who put a lot of time and effort into making it such a success. The barbeque after the 10th hole was a lovely touch on the day. The weather was favourable on both days which added to the success of the event.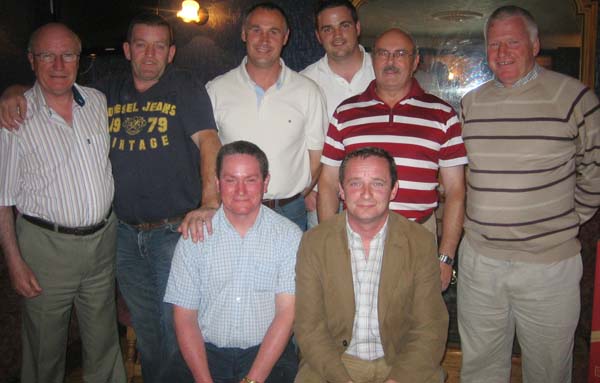 Tim Ryan, Joe Harkin, Martin Fahy, Diarmuid Kinane, Noelly Maher, John Keane, Joe Kennedy (some of the Golf Organising Committee) and Michéal Tierney (Chairman)

Winners on the day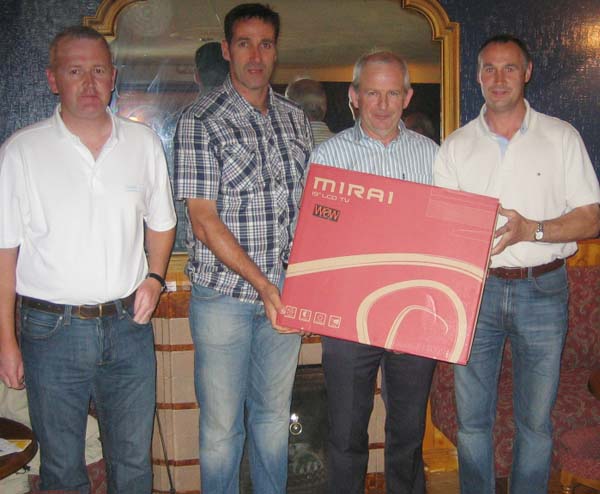 Brian Kenny, John McGrath, Mick Keely and Martin Fahy accepting their prizes

Reach for the Stars!!!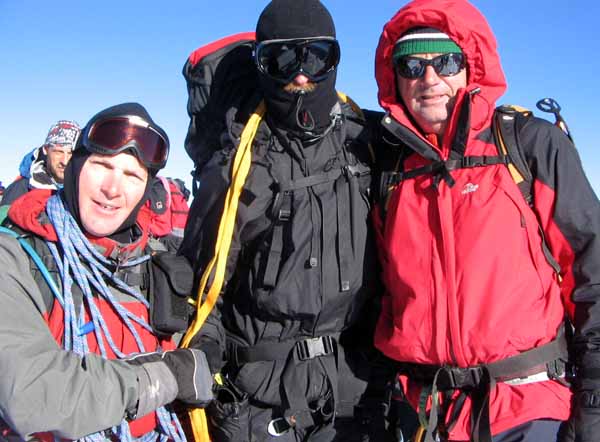 John F. Kennedy, Tom Young and Donie Ryan pictured here on the summit of Mont Blanc on August 3rd last. What an achievement!!!

Mont Blanc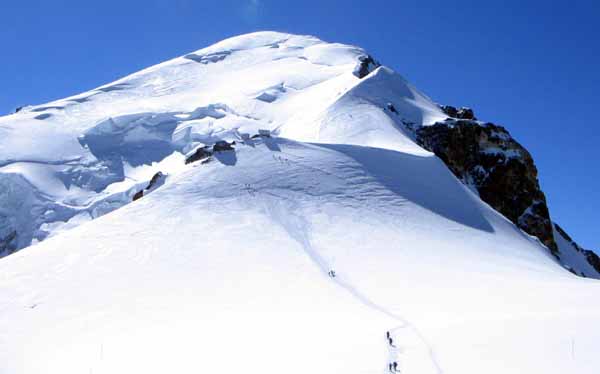 Mont Blanc, with its 4,810m summit, is the highest mountain in the Alps and in Western Europe

" SURPRISE "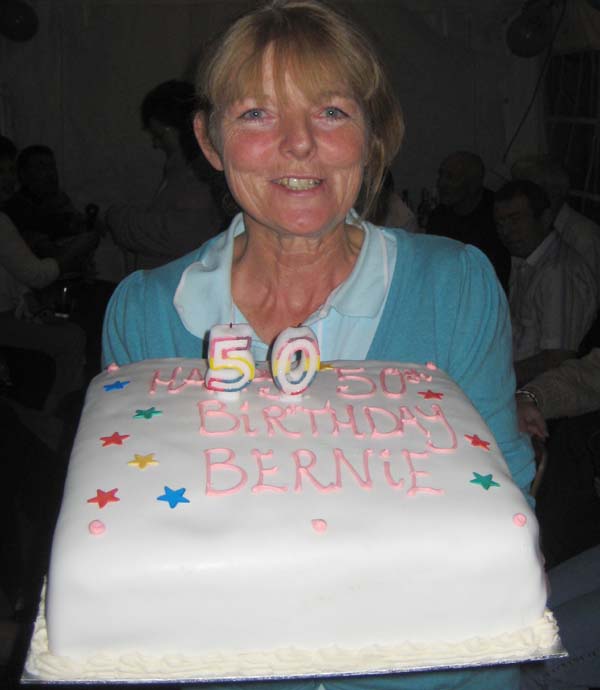 Bernie celebrating her 50th Birthday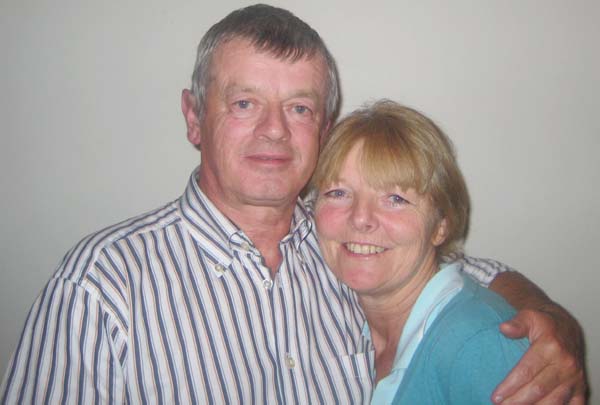 Francie & Bernie enjoying the night



Bernadette, Bernie and Connie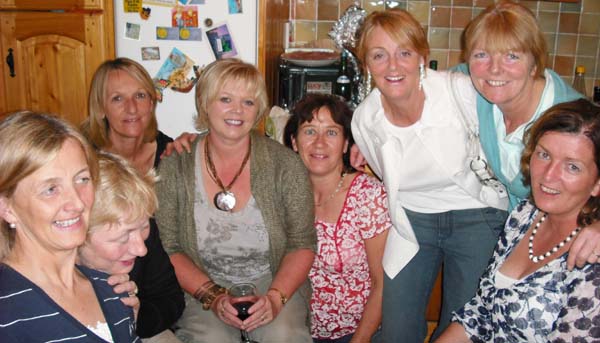 Geraldine Walsh, Sadie Tynan, Marie McGrath, Maria Dempsey, Mary Smyth, Della Ryan, Bernie Stapleton and Noreen Fahy enjoying the celebrations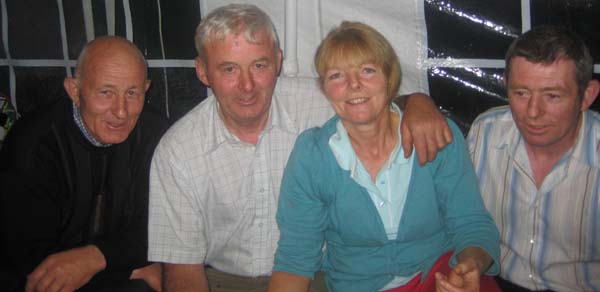 Bernie with some of her brothers Tim, John, and Michael Browne

Bernie with family and friends

Results Marian Hall Lotto

19/08/08

No Jackpot Winner

No match 3 winners

2 Name Draw @ €75

Siobhan Stapleton, Pallas
Bgt Shanahan, Cummer

Next Weeks Lotto Jackpot

€5, 500

Borris-Ileigh GAA Lotto
Thursday 14th August
Jackpot: €12,600 (Not won)
Numbers: 7, 12, 17 & 24
€50 Lucky Dip winners:
Donal Younge, Mount George
John Hogan, Gurteeney
Thomas & Seán Hayes, Two-Mile-Borris
Aisling Dolan, 16 The Orchard
Next draw: Thursday 21st August, in the Clodagh Bar
Jackpot: €12,800
Don't forget to check out Borris-Ileigh GAA club news in our Sport menu http://www.borrisoleigh.ie/showClubNews.php?id=1
Pic of the past…down memory lane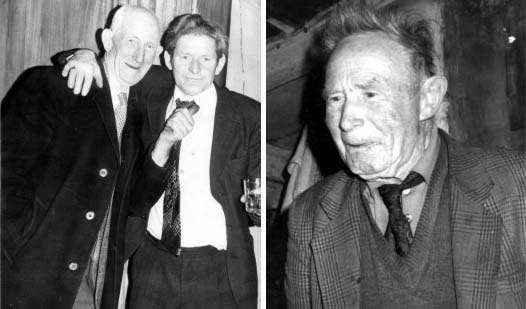 Paddy Murray & Connie Campion and Tom Barry, Glenbreeda
*************************************************************
News items, photographs, upcoming events etc. from home and away should be sent to
The success of this site depends on you!!!
*************************************************************