20 January 2021
20 Jan 2021
Borris-Ileigh Camogie Club Notes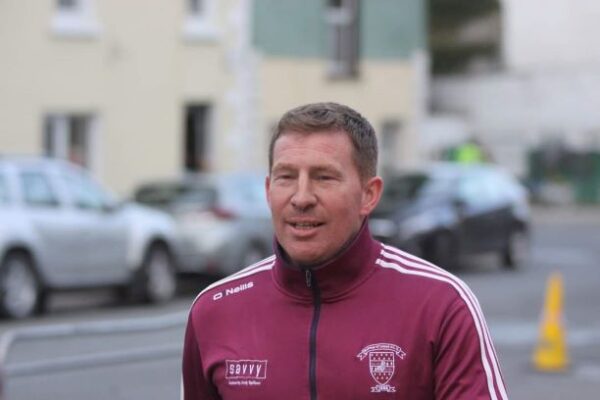 New Intermediate Manager Appointed
Seán Maher has been appointed as the new manager for our Intermediate team for the coming year. Joining Seán on his backroom team will be Mike Galvin and Mary Bradshaw.
We wish them all the best of luck in their quest to bring silverware back to the club in 2021.
Remaining Team Selectors Ratified:
The outstanding selectors for our underage teams have been ratified and they are as follows:
Under 8 – Avril Ryan and Margaret Meehan. Under 14 – Aedin Hogan, Jane McCormack, Aoife Ryan and Mary Rabbitte. Under 18 – Kate Delaney.
Munster Council Officers:
Congratulations to both Carmel Harkin and Christine Ryan on being reappointed as Provincial secretary and treasurer respectively at the Munster Camogie Convention over the weekend.
North Board Officers:
Congratulations to Michéal Tierney on been elected as the Chairman of the North GAA Board recently. He will be joined at the top table by Philip Delaney who has been appointed as secretary. Best of luck to both in their roles for the year.
Committee Finalised:
The remaining members of the club committee have been ratified for the coming year. Welcome on board to Liam Stapleton, Carmel Harkin, Edel Groome, Christine Rabbitte, Mike Galvin and Rachel Hogan.
3 For A Fiver:
The Borris-Ileigh GAA Club have just launched their 3 For A Fiver lotto initiative and we would encourage all our members to support it where possible.
The funds raised will be earmarked for the further development plan for the playing fields and Town Park which includes the upgrade of car park and outside toilets, modernisation of flood lights, additional sport facilities to the sports hall, improvements to tennis court and the stand facilities and the construction of a synthetic style all-weather playing surface.
As well as having 3 tickets included in the weekly lotto for a minimum prize of €2000, the deal also offers you membership to the GAA Club, free Bourke Sports T-shirt, fob to enter new sports hall and membership to the ball alley.
---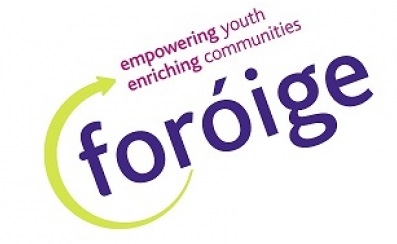 Borrisoleigh Foróige Club for 12-18 years old is now ready to begin recruiting members. New members can sign up online at the following link: https://www.tfaforms.com/4798714?tfa_179=0015J00000CiTBdQAN&tfa_178=Borrisoleigh%20Foroige%20CLub

FIFA 21 Playstation Competition
Members can register to take part in the FIFA 21 Playstation Competition which takes place from 28th – 30th of January 2021 by filling out this form: https://docs.google.com/forms/d/e/1FAIpQLSfnIjknRqc4zbK6k-arncfagMwNPneKOht0QGvsfU3vRW3N7g/viewform
Volunteers
Volunteers are also welcome to join and are invited to fill in this form https://www.tfaforms.com/4848433?tfa_269=0015J00000CiTBdQAN&tfa_268=Borrisoleigh%20Foroige%20CLub
For more information on Foróige visit https://www.foroige.ie/
---
Borrisoleigh Historical Society
The sad death of Thomas Stapleton at Syracuse, New York.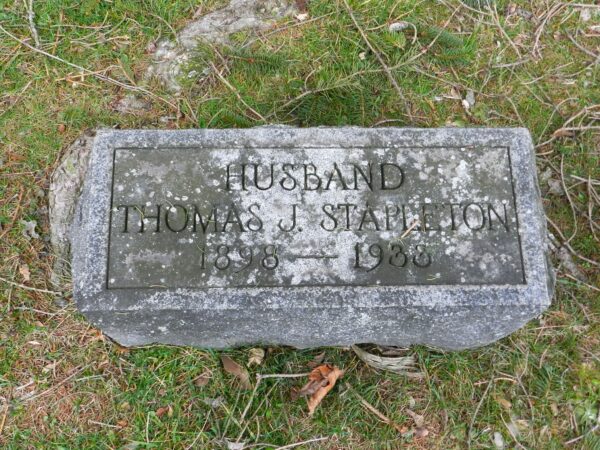 A story of selfless heroism.
Where is the vacant plot adjacent to Pat Meagher's grocery shop in Lower St, once stood a
shop that was run by Mary Stapleton, more affectionately known as "Mary Billy". It was here that
the Bush hurling team conducted their meetings and it was well known in Borrisoleigh and beyond
as a popular courdíocht house. Michael Stapleton emigrated from the area of lower Pallas to New
York, – but for what unusual at the time, he returned, along with his family, sometime in the early
1900's. He lived at Pallas House, where he was a shepherd on the Butler estate. Mary was an active
member of Cumann na mBan during the troubled times and her brother Tom held the rank of
Commandant in the local IRA. In time, Michael Stapleton purchased the premises at in the village
and conmmenced business there. There were two other sisters, Annie and Lena. Many would well
recall Lena, the last of the family to reside at Lower Street.
In 1923, Thomas Stapleton returned to New York, where he joined the fire department. In
1927 he married Mary Mackey from Lackamore and they resided at 310 Schuyler St, Syracuse. His
good friend and next door neighbour, – and also fellow fire officer, John Schillo, donated most of
their spare time voluntary working at a leisure camp on the shore of Oneida lake. On 27 May 1933,
the two men left early for the lake, Schillo, a widower, bringing with him his four children. The
three oldest, Richard, Betty Jane, 10, and Anna Rita, 7, were wading out towards a nearby island
when they stepped off a shelf and into 18 feet of water. Hearing their screams, the two men plunged
into the creek, but were both swept under by the deadly undercurrent. The two girls managed to
struggle back to shallow water, and Richard was rescued by two other men, who dragged a raft out to
him and got him to shore.
High winds and strong undercurrents, greatly hampered all attempts at rescue and some hours
later, the bodies of John Schillo and Thomas Stapleton were found washed up on Van Antwerp
Beach at Chittenango Creek.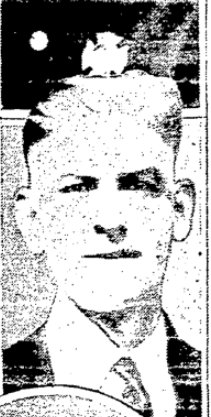 Thomas Stapleton's funeral service took place at St Patrick's Church where 24 members of
the West End Hurling Club acted as honorary bearers. He was then laid to rest in St Agnes Cemetery.
In an act of supreme heroism and loyalty to his friend and his friend's children, Thomas Stapleton
lost his own life.
---
Crisp Packet Project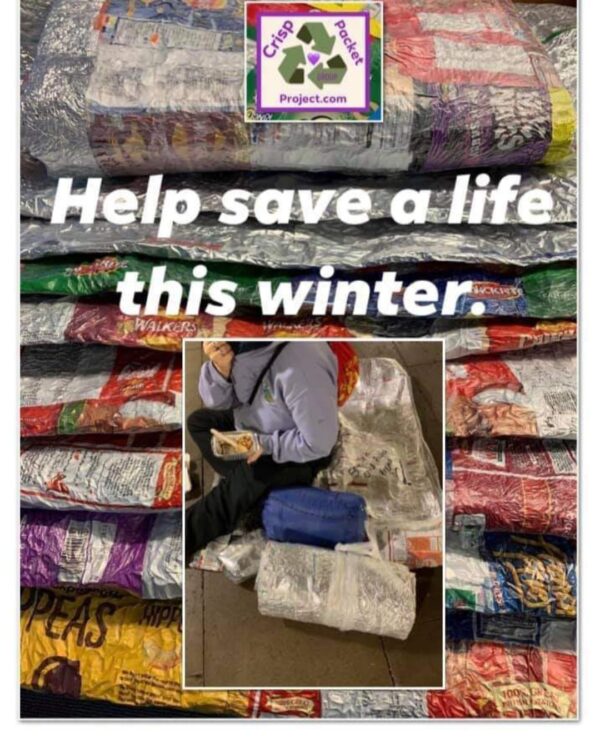 The Crisp Packet Project involves collecting clean, foil-lined crisp packets and make them into either survival blankets or bivy bags for homeless people in Ireland. It is not limited to just Tayto, any clean, foil-lined packet will do. For more information check out the Crisp Packet Project Roscommon on Facebook.
Please don't forget to keep your empty crisp bags. They can be sent into our local primary and secondary schools who are supporting this great project.
Pic of the Past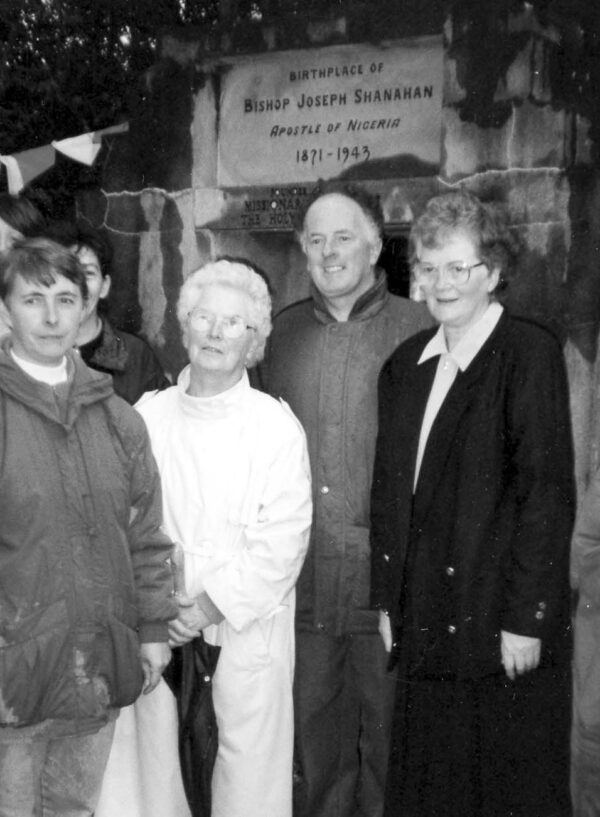 Bishop Shanahan's MonumentMary Maher, Josie Treacy, Thomas Russell,and Sr. Evelyn Russell
---
Your Website Needs You
Committee: Enda Ryan, Noreen Fahy, Marie McGrath, Derry O'Donnell
Many thanks to all those who contributed photographs and news items.
Remember, we need you to continue to send us material so that we can keep our website current and interesting.
Send your email to: info@borrisoleigh.ie
This website is supported by Borrisoleigh Community Development Association.
While we make every effort possible to ensure that the information contained in this Website is accurate and complete, we cannot accept any legal liability as a result of the inaccuracy or incompleteness of the information presented to users of this site. We also reserve the right to edit material for suitability to a website format.
Also, if you like what you see and want to leave a comment, remember to use the Guestbook.