20 April 2016
22 Apr 2016
Church Gate Collection
Tipperary Branch Down Syndrome

We would like to sincerely thank all who  gave so generously to our recent church gate collection.
Total collected was € 620.42. This money will be used to the benefit of our children in our area .  Thanks again.
---
Charity Walk for Suir Haven Centre

---
Visit Nenagh Classic A3 Race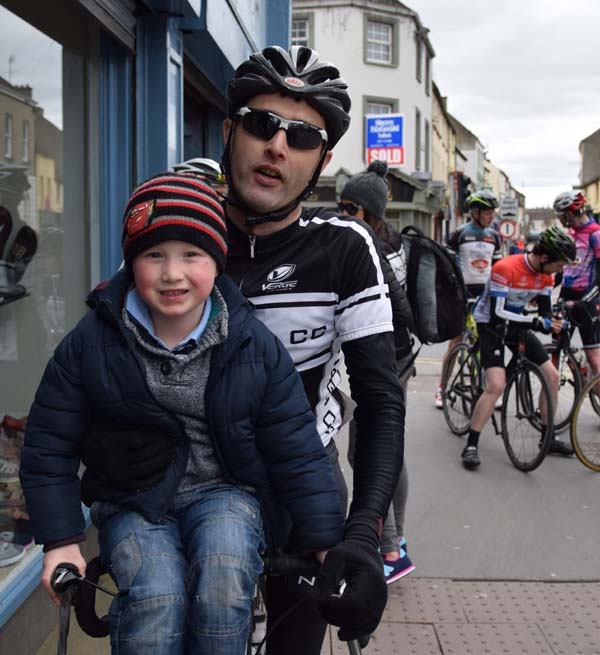 Con Kennedy member of Nenagh Cycling Club and Borrisoleigh Cycling Club who took part in the Visit Nenagh Classic A3 Race on Sunday 17th April pictured with his nephew  Darragh Grogan. 
---
Borrisoleigh Track-Attack Club Notes
Jacqueline & Tracy Lead the Way
The individual women's grade of the Track-Attack Snakes & Ladders Series is proving to be hugely competitive and with just 2 rounds of action remaining, we are sure to be in for a grandstand finish. Having reached square 36, both Jacqueline Minogue and Tracy Devaney have been showing an impressive level of improvement and consistency in recent weeks hence they are jointly leading the pack.
They need to keep an eye over the shoulder however as both Siobhan and Marie Carr have taken advantage of climbing a ladder and are only a single point in arrears of the leading duo. Mary Cummins is next in line having taken out lodgings on square 32. And just to keep the leading quintet on their toes, a further 7 athletes namely Edwina Ryan, Marie O'Connell, Celine Kinane, Aoife O'Meara, Yvonne Hodgins, Matilda Hayes and Kathleen Ryan are all ready to pounce in their quest for victory sitting nicely on square 28.
Therese Groome is the star of the series to date and having climbed the greatest number of squares (44) to date, she holds a comfortable lead in the underage girls grade. Ella Ryan and Gabrielle Hodgins are next in line on square 28 while both Kate Minogue and Lucy Ryan have made their way to square 20.
One of our youngest Track-Attackers have negotiated his way to the leading position in the boys grade. Having got a leg-up to square 35 thanks to landing on 16, Sean Og Hayes is the new leader. Having gained the maximum of square thanks to their PB times in round 3, Cian Murphy, Patrick Groome, John Ryan, James Ryan and Tom Delaney are next in line with all 5 resting on square 28.
Mary Ryan and Evelyn Groome were the stars for Team Hazel in the team event with both adding 5 points each to their teams total and that coupled with team captain Tom McGrath's 2 points and a single point each from Miriam Murphy and Lochlainn Hodgins have seen them hitting the Series jackpot as having landed on square 22, they are now elevated to number 60 thanks to the climbing of the ladder positioned on that square.
That same ladder was climbed by Team Fir helped mainly by the excellent performance of team captain Denis O'Connell. Denis notched up 5 squares, both Patrick Groome and Delia Ryan gained 3 each while Marie McGrath gained one.
Next in line are previous leaders, Team Willow. Sharpshooter Therese Groome gained 5 points with Rena Ryan adding 4 while Noel Kennedy and Helen Keane adding 1 each to being them to square 30. Here they are joined by Team Maple. Team captain Mairead O'Leary, Harry Groome and Matilda all hit the maximum of 5 squares, Kevin Murphy chipped in with 2 and a further one for Helen Kiely.
The full league table can be seen on our Facebook page at Borrisoleigh Track Attack.
---
Annual Clean-Up
The Annual clean up in Borrisoleigh takes place on Saturday 23rd April.
Gloves, bags, pickers etc can be collected in the Square at 10am.
Bags of rubbish will be collected Saturday evening.
---
 Borrisoleigh Historical Society
On Monday the 25th of April, at 8.00pm in the Community Centre, we welcome John Reynolds, who will present to us on the RIC in Tipperary from 1919 to 1922. John's lecture will centre mostly on the role of the police in the Borrisoleigh and surrounding area during the War of Independence.
John Reynolds is a serving Garda Sergeant based at the Garda College in Templemore, and founded the Garda College Museum in 2002. John hold a PhD in history from the University of Limerick, and his new book '46 men dead – the Royal Irish Constabulary in Tipperary, 1919-1922′ will be published by Collins Press in April 2016.
On Sunday the 24th, immediately after 11.00am Mass, we will be holding a tree planting ceremony at the back of the Church. An Irish oak tree will be planted and a plaque unveiled to commemorate the centenary of the Easter Rising. To this and to all our lectures and events, everyone is welcome.
---
Scór Notes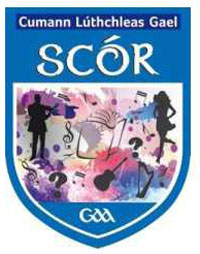 The AGM of Borrisoleigh scór will take place in the Marion Hall on Wednesday 27th April. Scór is a wonderful organisation that caters for people in our parish from 4 years of age to 104 years. If you would like to help out in any way please come along to our AGM. New members most welcome.
---
Borris-Ileigh Juvenile Club
U8s training continues every Tuesday evening @ 7pm and @ 11:30am on  Saturday. The numbers attending are fantastic to see. There will be games planned in the coming weeks.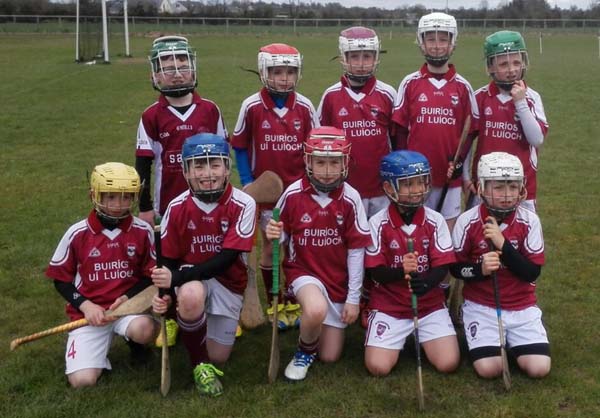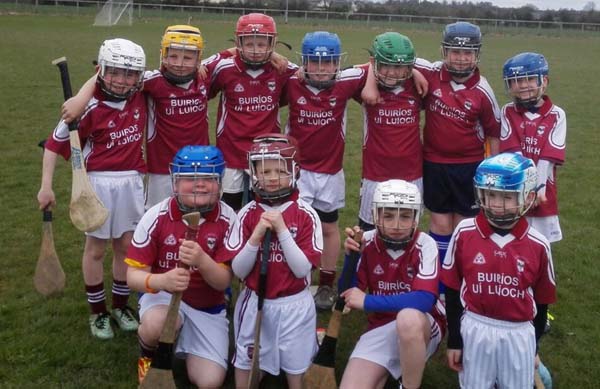 U10s welcomed Cratloe on Sunday morning last. The group were broken into two teams and what a fantastic game was served up by both groups and also from our visitors. The quality of the hurling and skill shown is testament to the work that is being done by the management team of the group. Well done to all the players.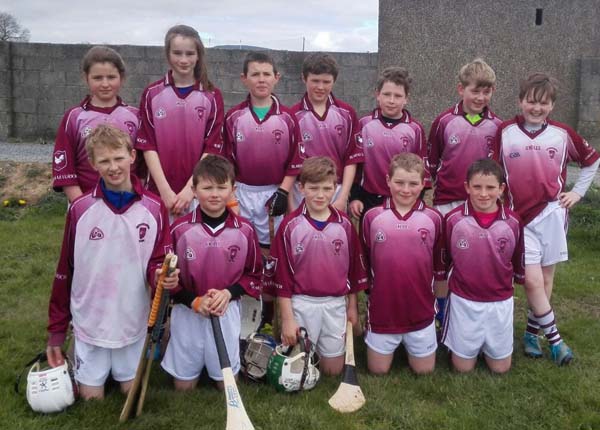 U12s played Cratloe also on Sunday and played a great game. The team worked hard for each other throughout the game. Well done to all.  U12 match scheduled for this Sat 23rd  @ 4:30pm V Moycarkey Borris in the town park.  All players are asked to be in the pavilion for 4pm.
U14 Training continues. Well done to all for the great effort that is being put in at training.
U16s after been given a w/o from Ballina we qualified for a semi-final spot. We play Inane Rovers in Roscrea on Monday 25th time of throw in to be confirmed. Best of luck to you all in the semi-final. Support for the lads on the night would be greatly appreciated as this is a home venue for Inane.
Peader Cummins tournament was played on Sat last.  With both the West and North Teams tied on points this meant the West shaded the tournament on a head to head rule. Special word of thanks to all the parents who provided refreshments for the teams. To our committee for helping out in the kitchen and around the grounds on the morning for stewarding. Thanks to Martin Hayes, Gerry Treacy and Michael Quinlan for having both fields in top shape for the tournament.
We would appreciate payment of membership if you have not registered your child already.
---
Borris-Ileigh Camogie Club Notes

SENIORS:
Semi-Final of the League v Annacarty takes place this Sunday April 24th at
6p.m at the Camogie Grounds, The Ragg. Best of luck.
JUNIOR B League:
Unfortunately Junior B's lost out to Boherlahan last Sunday. They are now due to play Ballingarry at home next Sunday April 24th time TBC.
U16's hope to play missed matches against Templemore(home) and Kildangan(home) on Monday April 25th and Thursday April 28th respectively at 7pm. Notification by text.
U14's were away to Thurles on Monday last but unfortunately narrowly lost out 2-04 to 2-02, Scores from: Chantal Feighery 1-00, Natasha Kennedy 1-00, Dani Ryan 0-01 and Katie Fitzgerald 0-01.
U12's had a fantastic win over Drom on April 12th. Winning 5-06 to 0-01. Scores from Dani Ryan 4-06 and Chloe Carrol 1-00. Well done girls.
They also played Thurles on Friday April 15th with another great victory, winning this one 5-06 to 0-00.
Scores from: Dani Ryan 2-06, Chloe Carroll 1-00, Ava Bevans 1-00 and Katie Fitzgerald 1-00.
Next game scheduled for Friday April 22nd at home at 7pm vs. Boherlahan.
U10's, U8's & U6's were back training this week.
U10 blitzes are coming up and will be played as follows:
May 14th, June 25th, July 23rd, Aug 20th and Sept 10th at the Camogie Grounds, The Ragg.
U8's blitzes: May 7th, June 11th, July 16th, August 13th & September 3rd, also at the Camogie Grounds.
Pitches permitting. Parents will be notified by text.
If you or your child would like to participate, new members at all age levels are always welcome.
---
The 1916 Rising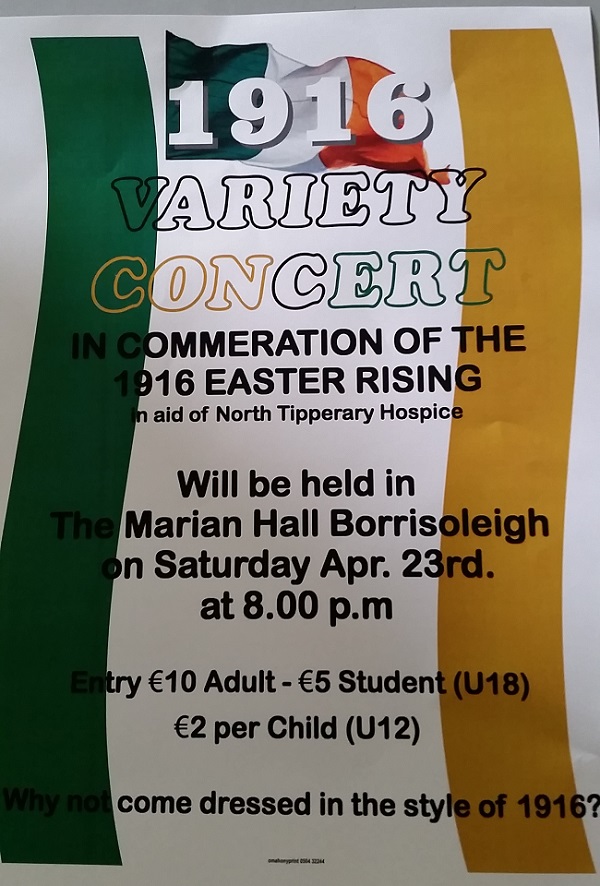 ---
Borris-Ileigh G.A.A. Notes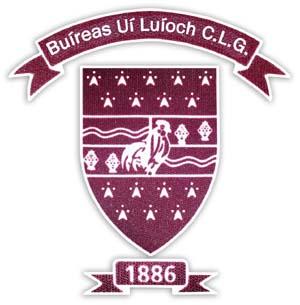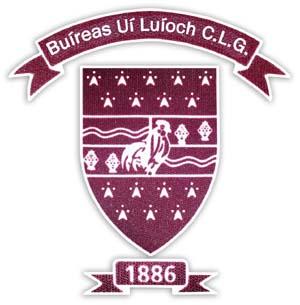 Membership: Membership and insurance is now being taken for 2016. For adult players the rate is €50 and for student players the rate is €30. The cost for non playing members is also €30. Membership and insurance can be paid to Registrar John Bradshaw or any club
Senior Championship: Our seniors opened their county championship account against Thurles Sarsfields on Saturday evening in Templemore. Unfortunately it was not to be our day and with Thurles in scintillating form, ran into a big leads in the first half before Borris got going. A much improved second half performance will leave a positive note on the match after a 9 point defeat. We will now play Annnacaty in Boherlahen on Sunday at 2:30pm. All support would be greatly appreciated for this now very important game as a win will be vital.
Junior League: Hard luck to our Junior B team who lost by two points to Nenagh in the opening round of the Junior B North League. In a highly entertaining game both teams gave it all with some fine scores being traded. In the end Nenagh finished strong to reclaim the lead and held on for the win. Best wishes and speedy recovery also to Ciaran Hackett who went off with a broken ankle.
Our Junior A team take on Knockshegowna on Friday evening in Borris at 7pm in round three of the Junior A North League
Coaching: On Saturday morning we will be holding a coaching seminar for anybody that is interested in coaching youngsters this year. It is open to anybody and even if you are currently not involved with a team you are more than welcome to come down. The session will be beginning at 10:30am and will at most take one hour. If you have any questions please contact Gerry Treacy or Michael Delaney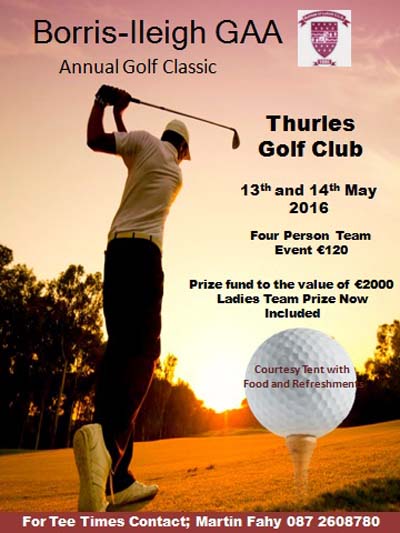 Golf Classic: We are delighted to announce that the Borris-Ileigh GAA Club Golf Classic is back once again for 2016. For the past three years we have seen three fantastic weekends where over 100 teams,each year, took to the course and enjoyed the great hospitality put on by the club. This year the event will again take place in Thurles Golf Club on Friday 13th and Saturday 14th of May. The time sheet is filling up and places can be booked by contacting Martin Fahy on 087 2608780. If you are interested in either entering or sponsoring a team the cost is just €120, while the cost of sponsoring a tee box is only €30. We are most grateful to all those who continue to support us and we feel that you will defiantly find you will have got value for money. We hope to see you on the 13th and 14th.
There will be a prize fund of €2000 and there will be a special prize for the highest placed ladies team
Scoreboard: We are currently in the process of erecting a new scoreboard in the park. This has been an expensive acquisition but has been kindly sponsored by O Connell Pharmacy, Main St. We would like to thank David for his very generous support and hope he finds it a worthwhile venture. As you can imagine this is an important piece of equipment and we urge all people using the park to be vigilant of any damage that may be caused to in by unnecessary behaviour.  We also ask parents to ensure that children are not climbing or playing on the structure.
Fixture: Drom take on JK Brackens on Sunday morning in the championship at 12 o clock. Parking will be at the back of the stand. There will also be a tug of war event taking place in the park on Sunday. Please not there may be inconvenience cause to anyone using the running track
---
The future of the Bothy is up to you – we really need volunteersThanks to everyone who have volunteered a few hours of their time to keep our community tearooms open. Your support is really appreciated. Thanks also to everyone who pops in for cuppa and something to eat. Without you we couldn't stay open.
However, we still need a few more volunteers. Wouldn't it be great if our tearoom was open everyday for people to call in or to meet up with friends.
Give Fiona a call on 087-2169150 if you've a few hours to spare every week or every other week. Thanks
---
Saints All-Stars Camp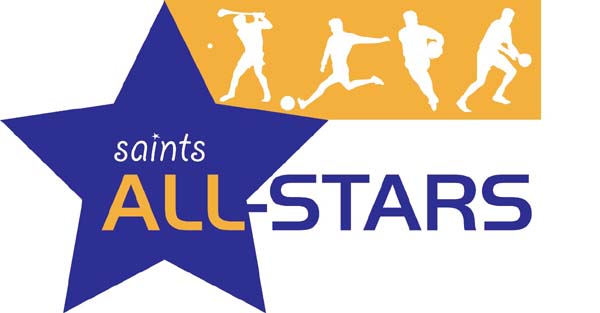 Saints All-Stars will be back again this year in the park in Borrisoleigh.
We will again be focusing on Hurling, Football, Soccer and Rugby with some
old and new coaches!
Of course there will be a surprise for each child that signs up.
The date to save is the 1st of August which is a bank holiday Monday.  It will be running
all week from 10am to 2pm.
The price is 50 euro per child and less if you have more than one child.
My number is 086-3328697 to book or ask any questions.
I will be around to schools soon to let the kids know!
---
Some Pics from the Past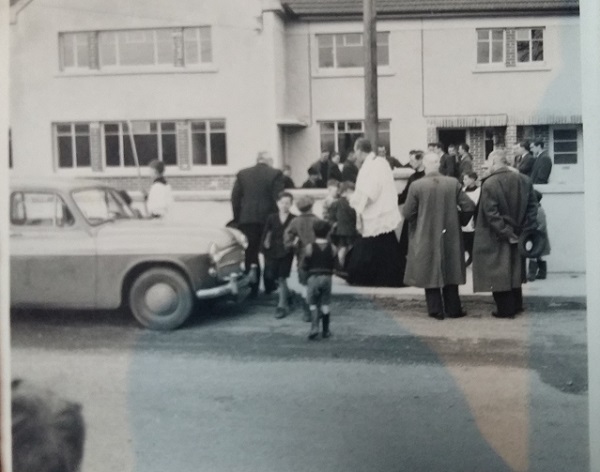 The Blessing of St Brigid's Villas took place 60 years ago on the 12th April 1956 when the new owners received the keys to move in.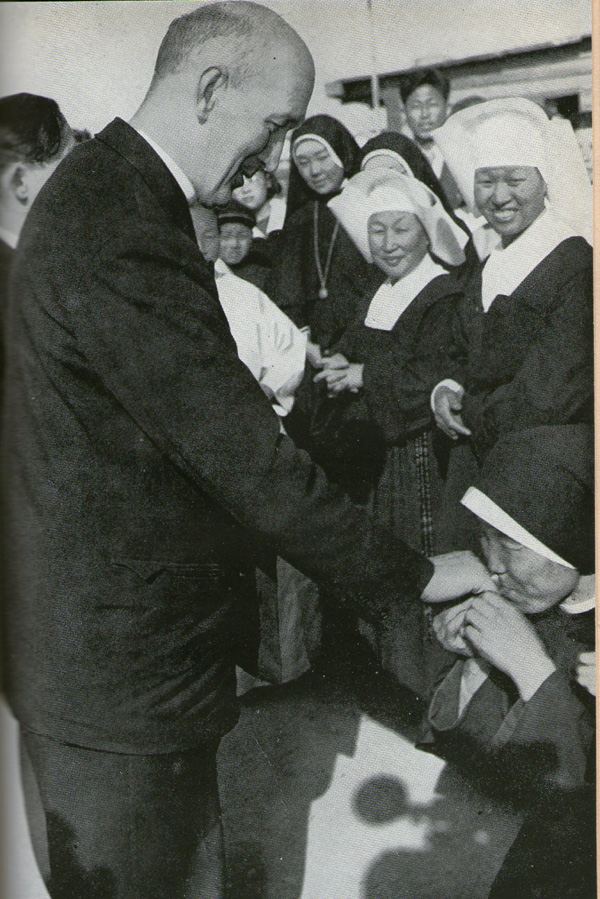 Monsignor Quinlan being greeted in Seoul on his return to Korea
as Regent of the Apostolic Delegation (April, 1954)
---
Pic of the Past…………down memory lane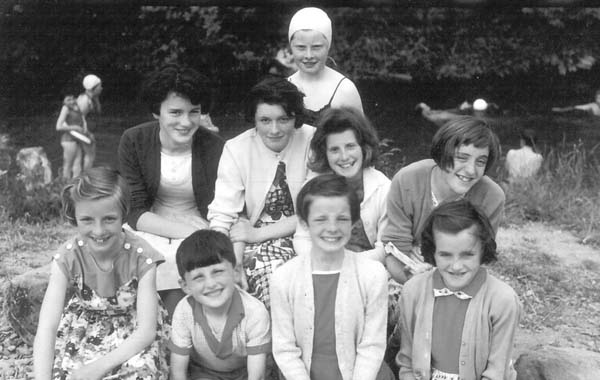 Back: Bridget Ryan
Middle: Ann Maher, Marion Ryan, Kathleen Harty and Pat Kinane
Front: Breda Stapleton, Ger Ryan, Josie Stapleton and Mai Cullen
---
Committee: Enda Ryan, Noreen Fahy, Margaret Cowan, Marie McGrath, Aileen Óg Groome and Derry O'Donnell

Many thanks to all those who contributed photographs and news items. Remember, we need you to continue to send us material so that we can keep our website current and interesting.
Send your email to: info@borrisoleigh.ie

While we make every effort possible to ensure that the information contained in this Website is accurate and complete, we cannot accept any legal liability as a result of the inaccuracy or incompleteness of the information presented to users of this site
Also, if you like what you see and want to leave a comment, remember to use the Guestbook