2 February 2016
03 Feb 2016
Scoil Naomh Cualán 
All at Scoil Naomh Cualán would appreciate the support of the wider community in our efforts to secure a single school building for the current and future primary schoolchildren of Borrisoleigh. It is vital that all public representatives are made aware of the importance of this issue for our community and we earnestly request voters to raise this issue with canvassers during the forthcoming General Election campaign. The enclosed summary outlines some of the reasons why a fully resourced single building is essential for Borrisoleigh. Please assist us in our efforts.
Ní neart go cur le chéile!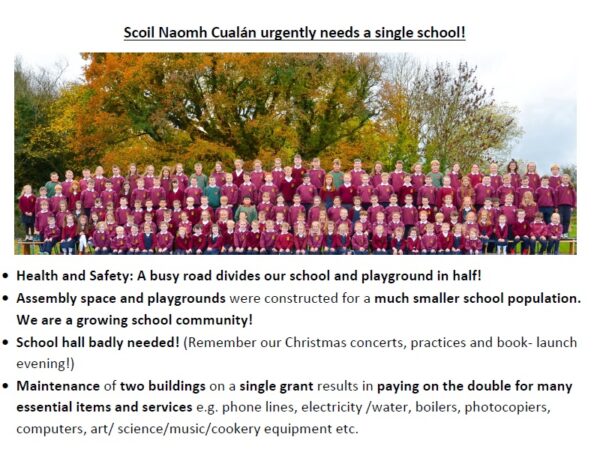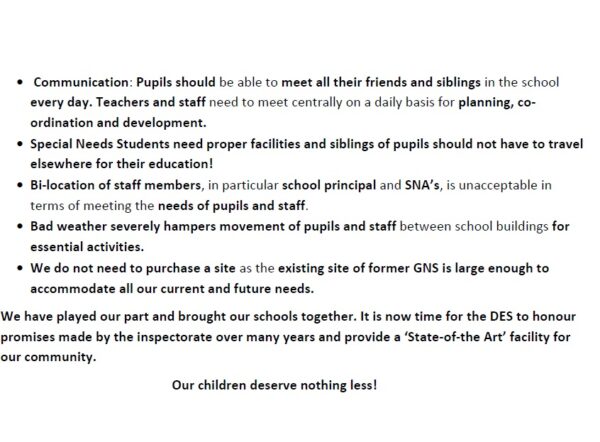 Click here to view photos from 4th Class History Project
St. Cualán Open Evening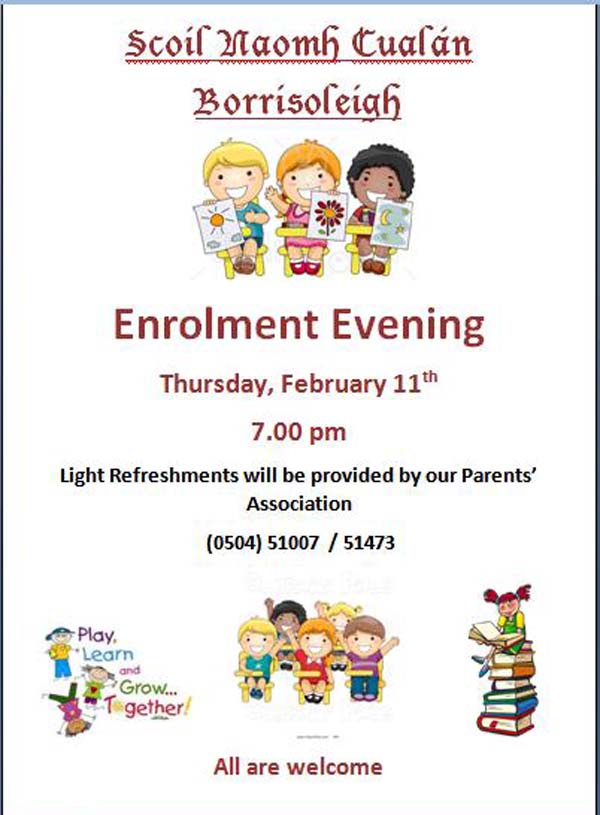 Scoil Naomh Cualán invites parents and children who are due to commence school in September 2016 to our Open Evening on Thursday, February 11th, at 7.00 p.m. We look forward to welcoming prospective pupils and parents to the school in a relaxed and informal setting where there will be an opportunity to avail of light refreshments and meet with staff, pupils and parents. All are welcome.
You can keep up with all our activities on www.scoilnaomhcualan.ie
---
St Joseph's College
Annabelle Wynn Jones selected for Summer School in Scotland

Annabelle Wynn Jones has been selected to be a leader at a summer school in Gordonstoun International Boarding School, Scotland for the duration of three weeks. She was chosen out of hundreds of applications from all over the world. We are very proud of her and we wish her the best of luck.
 .
Our BT Experience by Gillian O'Meara
 Niamh O'Brien, Megan Tierney and I decided we would like to help Autistic children in everyday life. We thought there was no better place to do this than the BT Young Scientist Exhibition in the RDS. Our project name was Artism- Art for Autistic Kids. We hardly expected to get accepted to the BT let alone be in the top 25% in our category. As a group we decided to make an art book to help children with Autism. Over time this art book turned into an interactive social story book as the children could relate to it more. At the exhibition many people expressed interest in our books especially teachers who work with Autistic children on a daily basis. The judging went really well for us and each judge praised our knowledge of Autism and enjoyed using our books. They saw great potential for our books in the future. In the future we would love to expand our range of books and hopefully we will be accepted to represent our school in the BT Young Scientist Exhibition 2017! I highly recommend that every school tries to enter the BT Young Scientist as it is an experience you will never forget.
Katie Shanahan, winner in the Munster Final of Scór na nÓg
Congratulations to 5th year student Katie Shanahan who was the winner of the Solo Song in the Munster Final of Scór na nÓg on Sunday the 17th in Cappoquin. Katie competed in the All Ireland Final of Scór na nÓg which will took place in Killarney on the 30th January. Katie gave a great performance but unfortunately didn't win this time.
---
Evening of Prayer through Song

with David Parkes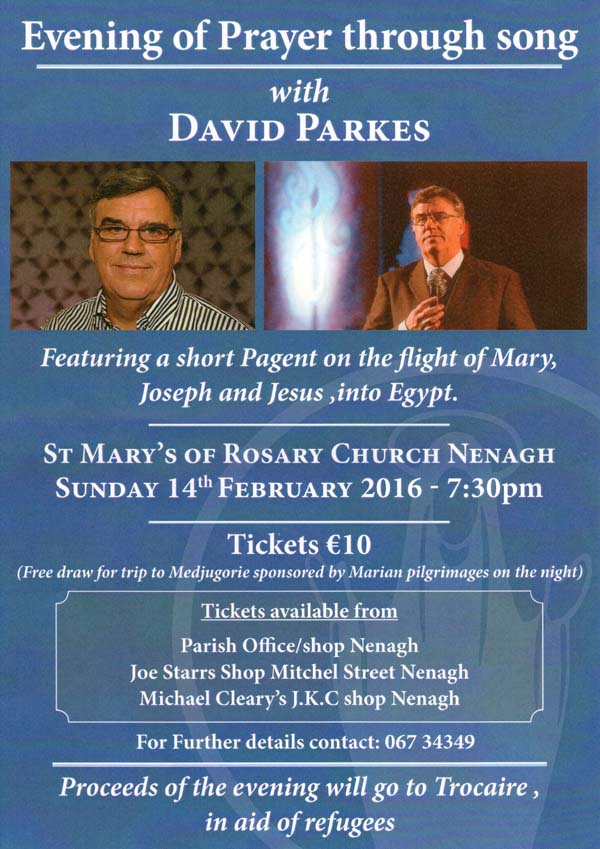 Talks on the Gospel of St. Luke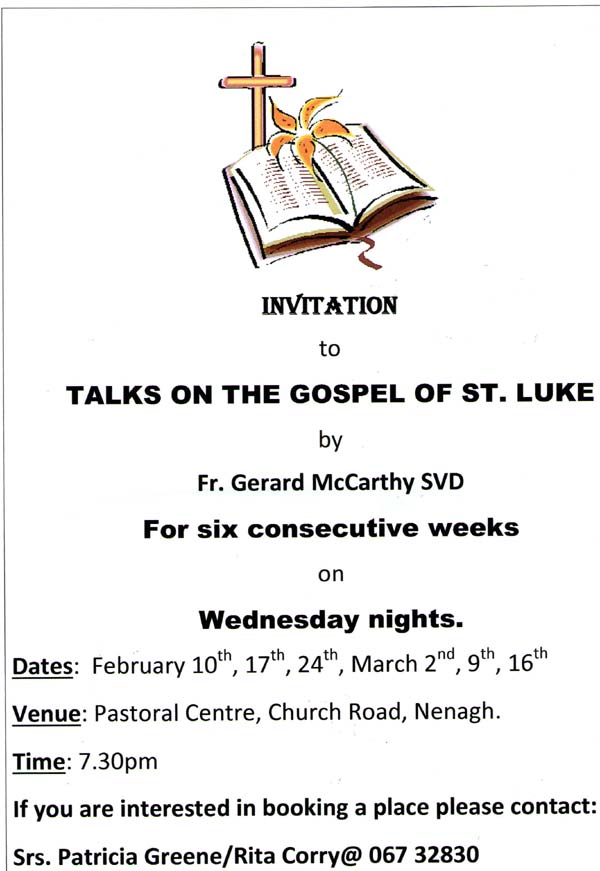 ---
Borrisoleigh Active Social Club
The first of our monthly meetings for 2016 was held recently in the Community Centre. There was a good crowd in attendance and there was a good selection of ideas discussed. Our next meeting will be held on Wed Feb 3 @ 8.30pm. Sargent Tom O Dwyer, The Crime Prevention Officer, Thurles Station will be at this meeting to give advise on security and crime prevention and hopefully answer any questions we may have. Everybody is welcome  to this meeting and light refreshments will be served. Membership €10 for 2016 is due and there will be a €2 charge per meeting to cover costs.
---
From The Borrisoleigh Community Sports Complex Committee
Over the past number of weeks members of our recently formed committee for the Borrisoleigh Community Sports Complex have been calling to houses in the parish handing out brochures on the new development in the town park. These people are from the various committees that use the town park namely the Town Park Committee, GAA Committee and The Sports Complex Committee. Part of this includes the tax rebate fundraiser which we intend to finance the fabulous new development that is currently being built. As a committee we would like to sincerely like to thank all those who have contributed thus far to this great project. Your money will help us give a facility to the parish of Borrisoleigh that will be the envy of towns not only in Tipperary but across Ireland. While we are aware that it is costly we feel that it is an extremely worthwhile project that will serve generations and will be of benefit to both young and old and we thank you sincerely.
For anyone who has yet to sign up or for those who have been missed being called to we would be most grateful if you made contact with any committee member who can take you through the registration process and what the fundraiser entails. We are very close to hitting the required number that would enable us to have the project finished and paid for in a 3 year period. If this could be achieved it would be an extraordinary act of community fundraising for something that is going to be such a huge benefit to all in our community.
We would also like to extend our extreme thanks to The Borrisoleigh Church Finance Committee who recently made a very generous donation to our project. Their generosity has been very much appreciated by all working on our committee and we are delighted to see other organisations in the parish row in behind our project. We see this as yet again people believing in what we are trying to achieve.
We also have received enquiries from people outside the parish both at home and abroad who would like to contribute to our fundraiser. For this we are most thankful and welcome their efforts to donate to our project. If you are abroad and would like to contribute you can lodge to the following account
BIC: BOFIIE2D
IBAN: IE85BOFI90445624313191
---
 Borrisoleigh Track-Attack Notes
Buffalos Charge Ahead
Mick O'Connor's Buffalos team were the supreme predators in the third round of the Track-Attack Safari Team Trek which is been kindly sponsored by Camsaw Distributers Ltd (main suppliers of OleoMac and Weibang lawnmowers) and as a result, they are the early leaders with a 25 point lead over the Hyenas outfit who are captained by Joe Holland.
With 7 of a team's 9 members scoring on a given night, The Buffalos charged to the fore with some very impressive performances with each of their scoring members recording a positive tally towards their teams overall accumulation of points.
One of Track-Attacks newest comers Donal Ryan was joined by Marie Madden in recording the maximum 60 points following an excellent display by both athletes. Rena Ryan chipped in with 47 points while young-guns Luke Cooney and Conor Keane caught the eye with their performances when recording totals of 41 and 40 points respectfully. Siobhan Carey added a further 33 points while team captain Mick O'Connor contributed to the team's early supremacy with a haul of 29 points.
Joe Holland is priming his Hyena team nicely for an opposition onslaught and are sitting in the long grass waiting to pounce on any movers encroaching in their space! Joe himself led by example on the night, striding it out and recording the top 60 point total. He was equalled in his impressiveness by another debutant Track-Attacker in Jamie Ryan who also covered the course in superb form while also nailing the maximum haul. On the night they also had impressive performances by Aoife O'Meara (52), Paudie McGrath (27) and Evelyn Groome who accumulated 22 points.
A single point is the difference between the third and fourth placed teams with Sean OG Hayes' Leopards team grasping that podium placing. Ailbe Cummins and John Maher were the teams outstanding performers on the night with both claiming the maximum 60 points. They were closely followed by the impressive Adam Galvin with a total of 58 while Kate Bourke (33) and Joey O'Dwyer (31) also contributed handsomely to their overall haul of 258 points.
Paul Boyle, Noreen Ryan and Dylan Fahy were all in flying form for the Impalas outfit and their maximum scores greatly helped the Cian Murphy led team to fourth place on 257 points. Tom Delaney's Antelope team make up the top 5 thanks in chief to the performance of Templederry's Edel Minogue coupled with that of the brilliant Gabrielle Hodgins. Olivia Murphy, Marie McGrath and Philip Rabbitte also impressed on the night and with a total of 213 points, they're poised to have a major say in the eventual outcome of the title.
With 7 weeks of action still remaining, all is still to play for. A big gap between teams can be closed out in a very short space of time due to a team being capable of recording 510 points on a given night. On top of that, bonus points are on offer at various stages of the series starting with round 4 when any team that have 5 of their members recording a PB will receive a 50 point bonus. Don't forget that any team that have all 9 members of their team present on a night receive a bonus of 90 points.
---
 

Borrisoleigh Festival Committee
Borrisoleigh Festival Committee will hold their AGM on Wednesday February 3rd at 8pm in the Marion Hall. We need new members with new ideas so as our annual festival can continue. Without your help it will become difficult to continue with it. So, please keep February 3rd in mind.
---
Borris-Ileigh Juvenile Club AGM
Borris-Ileigh Juvenile Club AGM is rescheduled for Sunday 7th February @ 7.30pm in the Town Park Pavilion.
---
Scór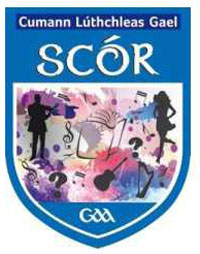 Scór Na nÓg
Katie Shanahan represented Borrisoleigh, Tipperary and Munster with great pride last Saturday in Killarney at the All Ireland final of Scór Na nÓg.  Unfortunately Katie did not win but  gave a great performance and made us all so very proud.  Last Wednesday night Borrisoleigh Scór made a presentation to Katie in the hall to congratulate her on her great achievement on reaching an All Ireland final.
Scór Na bPaistí
Scór Na bPaistí will take place in the hall on Sunday 14th February.  Participants wishing to take part must register in the hall on Monday night between 6.30 and 8.45.
Scór Sinsear
Scór Sinsear will take place in Clonmore hall on Friday 19th February at 8pm.  Please note change of date.
---
Borris-Ileigh GAA Club Notes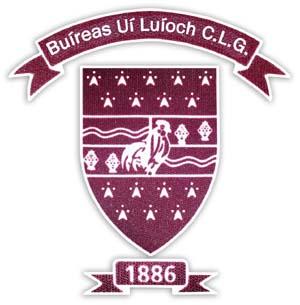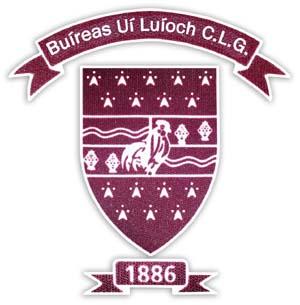 North Championship: On Monday night the draw for the Senior North Tipperary Hurling Championship took place in The Hibernian Inn in Nenagh. As some of you may already be aware there is a change coming to the structure of the championship due to a motion passed at a recent county board meeting. The divisional championships now must be played off over a maximum of 4 rounds. As the north now has 14 teams it was felt that the following was the best proposal to meet the new system. 2 teams have received a bye to the quarter finals, while the following 12 teams will play off against each other to make up the rest of the quarter finalists. It will be a straight knock out championship so one loss will be elimination from the competition.
The two teams who received the byes were Borrisokane and Kilruane. They will wait for the winners of the following games; Borris-Ileigh v Silvermines, Nenagh v Templederry, Kiladangen v Tommevara, Roscrea v Lorrha, Ballina v Portroe, Burgess v Moneygall
AGM: We held our club AGM recently in the pavilion on Sunday evening in front of a good crowd. While there was no contest for elections there was still plenty of debate on different issues regarding the running of the club. The following we elected to the positions; Chairman: Mark Stapleton, Vice Chairman: Diarmuid Kinnane, Secretary: Gerry Treacy, Treasurer: Henry Groome, PRO: Martin Ryan, Senior Manager: Raymie Ryan, U21 Manager: Michael Ryan, Minor Manager: Martin Ryan. Best of luck to all involved for the coming year. Membership and insurance is now due. We urge all to pay, especially players.
Tipp Supporters Club: Applications are now being taken for membership for the Tipperary Supporters Club for 2016. The cost is just €30 and is of great source of income to the Tipperary training fund. If you are interested in joining please contact TF Stapleton
Juvenile Club: The AGM of our juvenile club will now take place on Sunday evening 7th in the pavilion at 7pm. There are still positions to be filled at both an administrative and coaching level. If you have interest in getting involved at any level we ask you to attend or to contact Philip Delaney.
Scór: Well done to Katie Shanahan who represented Borris in the All Ireland Final on Saturday in Killarney. Katie was in the Solo Song and performed excellently
North Board: Congratulations to Noelie Maher who was recently appointed as North Board Treasurer. This is a fantastic achievement and we wish Noelie all the best in his new role. Noelie has been a stalwart of the club for many years both as a player and as an administrator. He has served as both secretary and chairman of the club for many years and will no doubt bring his many years of experience to his new position.  
---
St. Joseph's College Benefit Night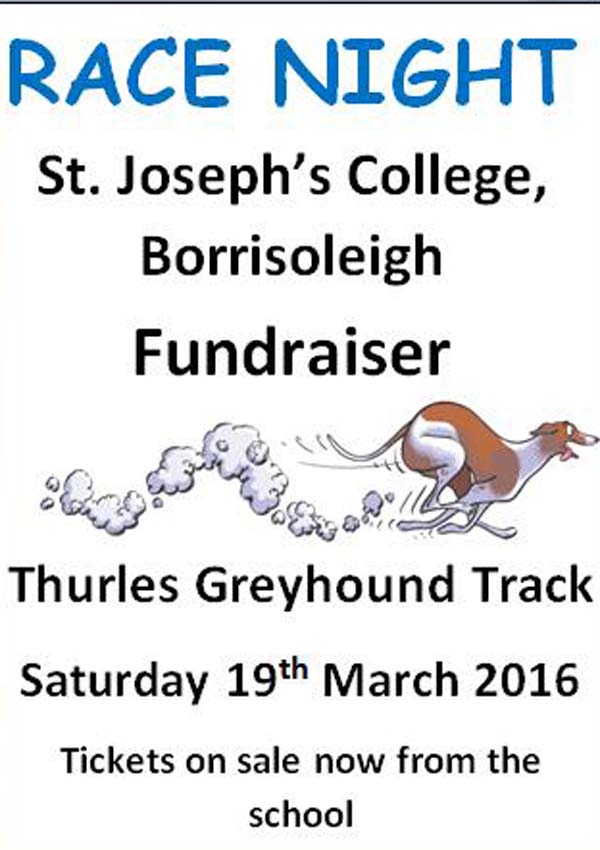 ---
 Borris-Ileigh Camogie Club

Fashion Show
All roads lead to the Templemore Arms Hotel on Friday February 12th for the event of the year. Borris-Ileigh camogie are strutting their stuff, and take to the cat walk for this the 3rd Fashion Show event. The models, shops and organisers are all set, and looking forward to seeing you all there.
Shops showing their clothes are as follows: Born, Lar ná Pairce, Morans Menswear, En Paris, First Editions, Dunnes Stores, Bourkes Sports, McLoughney Menswear, Mullally's and Sixty Three.
Guests can enjoy wine and cheese on arrival, and we have many fabulous spot prizes for you to win. Local business will be show casing their products, and some stalls are still available if you would like to book one for the night.
Tickets are €10, and are available from any committee member or player or contact us via the Facebook page Borris-Ileigh camogie. 
Could anyone who has tickets to return or to pay for can you forward them to any committee member or call to the park on Saturday morning from 9.30 to 11.
Kick off at 8p.m. Hope to see you all there…
Tesco sponsorship for clubs
Borris-Ileigh camogie club have been included in Tesco sponsorship for clubs, so the more tokens that are collected in Tesco Thurles, the more funds could be generated for the club. We would really appreciate your support and many thanks to Tesco Thurles.
---
Paddy Stapleton Fitness Plus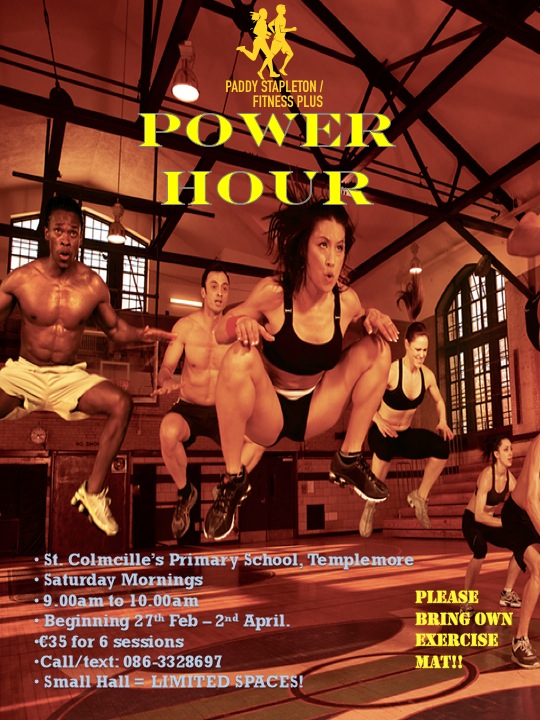 Paddy Stapleton Fitnesss Plus 086-3328687
---
 Pic of the Past … down memory lane
---
Committee: Enda Ryan, Noreen Fahy, Margaret Cowan, Marie McGrath, Aileen Óg Groome and Derry O'Donnell

Many thanks to all those who contributed photographs and news items. Remember, we need you to continue to send us material so that we can keep our website current and interesting.
Send your email to: info@borrisoleigh.ie

While we make every effort possible to ensure that the information contained in this Website is accurate and complete, we cannot accept any legal liability as a result of the inaccuracy or incompleteness of the information presented to users of this site
Also, if you like what you see and want to leave a comment, remember to use the Guestbook!