19 January 2022
19 Jan 2022
Borris-Ileigh Camogie Club Notes

AGM:
The club officers and committee members for the coming year were ratified at our AGM and they are as follows:
Chairperson: Pat Keane, Vice Chairperson: Seán Maher, Secretary: Julie Treacy, Treasurer: Aoife Max, Registrar: Siobhán Groome, Child Welfare Officer: Yvonne Hodgins, Designated Officer: Maria Cowan, County Board Rep: Carmel Harkin, Coaching Development Officer: Mikey Bevans, Committee: Christine Rabbitte, Liam Stapleton, Edel Groome, Mike Galvin.
At the meeting, Christine Ryan stepped down from her role as club secretary and we would like to express our thanks to her for her time and effort while fulfilling this role and indeed many administrational roles over the years. Christine brought a fantastic level of professionalism to everything she was involved with and her contributions have been an integral part in the promotion of our club and the game of camogie as a whole.
County Trials:
On Sunday morning last, we had four of our players in action at the County Under 14 trials in Littleton. Playing on the North selection were Aoife Ryan, Abi Kelly, Grace Stapleton and Ava Marie Rabbitte. All four girls acquitted themselves very well and we wish them the very best of luck over the coming weeks.
Follow our Club:
You can keep up to date with all our club news by following our social media pages on Facebook, Instagram and Twitter.
---
Borrisoleigh Cycling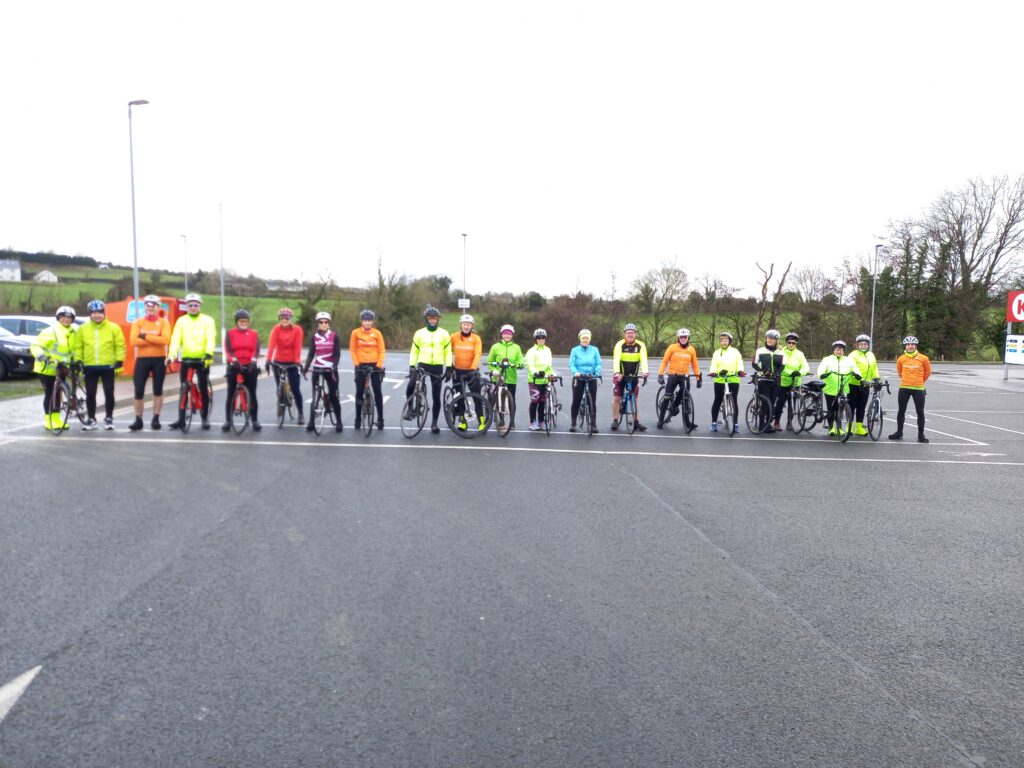 It was brilliant to see the huge turnout on Sunday morning for a lovely group cycle and the weather is really on our side.We will meet again next Sunday in Shanahans car park at 10 o clock.
---
St Joseph's College
Clear Out your Wardrobe for the New Year and help St. Joseph's College !
We all have items of clothing in our wardrobes that we haven't worn in ages but just haven't gotten around to parting with yet. Well today's the day to pop them in a bag and drop them to St. Josephs to help raise funds for our school.
Only clean, dry clothing in good condition please. Just drop to the school between 6th and 26th Jan 2022. Thank you!
St Joseph's Parents Council
---
Pic of the Past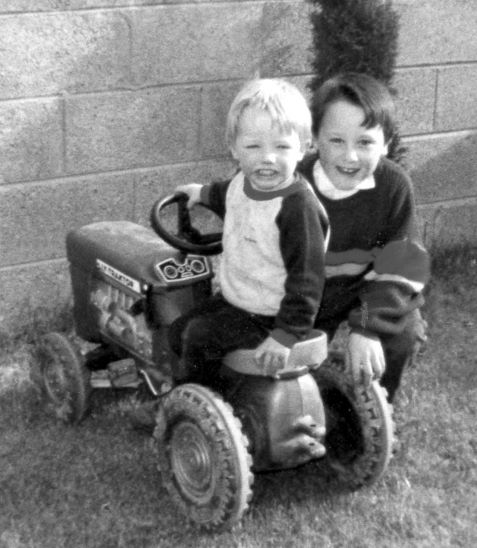 Jody Harkin and David Butler, Mount George
---
Your Website Needs You
Committee: Enda Ryan, Noreen Fahy, Marie McGrath, Derry O'Donnell
Many thanks to all those who contributed photographs and news items.
Remember, we need you to continue to send us material so that we can keep our website current and interesting.
Send your email to: info@borrisoleigh.ie
This website is supported by Borrisoleigh Community Development Association.
While we make every effort possible to ensure that the information contained in this Website is accurate and complete, we cannot accept any legal liability as a result of the inaccuracy or incompleteness of the information presented to users of this site. We also reserve the right to edit material for suitability to a website format.
Also, if you like what you see and want to leave a comment, remember to use the Guestbook