19 August 2020
19 Aug 2020
Borrisoleigh Cycling Team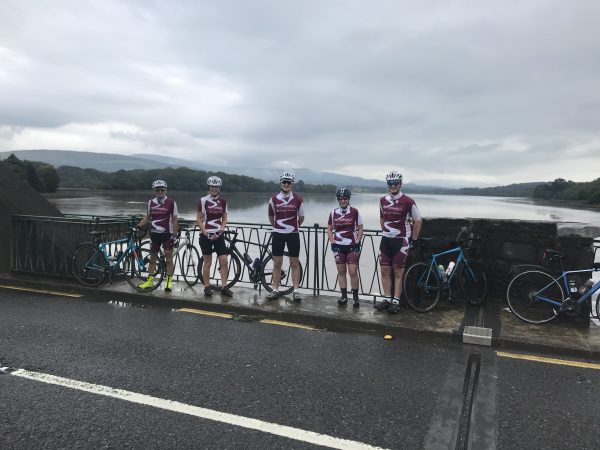 We had another great cycle last Saturday. We cycled the Ring of Beara covering 130kms. We had lovely weather conditions leaving Kenmare but things changed on the south side of peninsula but everyone took on the challenge and a great days cycling in all. Thanks to Frank Kerrane for backup.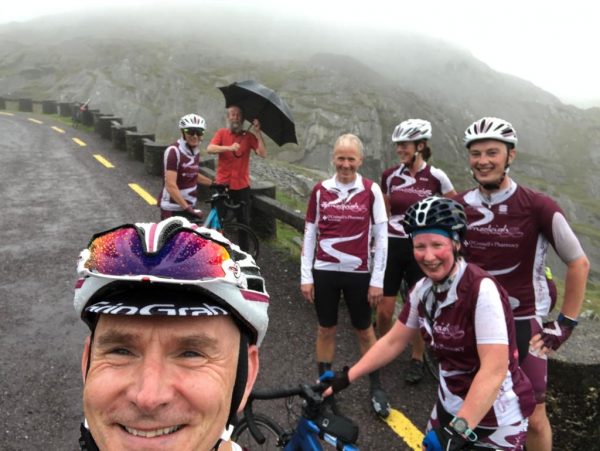 ---
Recipe of the Week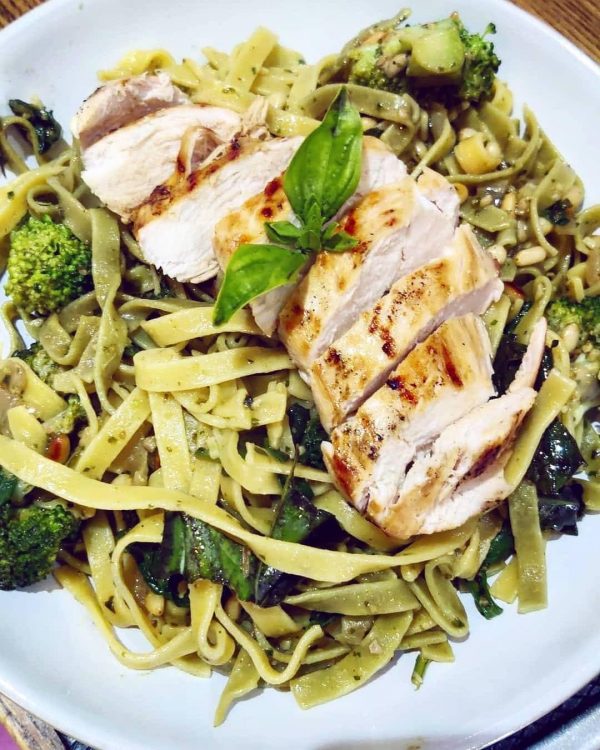 Basil Pesto Pasta
Ingredients
4 cloves of garlic, crushed
2 onions, chopped
Half head of broccoli, broken into florets
4 tbsp basil pesto
400g pasta ( I use fettuccine or tagliatelle)
Salt and Pepper
2 handfuls of spinach
1 packet of pine nuts (100g)
Grated cheese (optional)
Fresh basil leaves (1ish handful)
Method
1. Fry onion and garlic in a large pan over a low-med heat for 5-8 minutes until onion is translucent and has softened.
2. Add broccoli florets to the pan and sauté for a further 5 mins. Add 3tbsp pesto to the pan and combine amongst all the ingredients.
3. In the meantime, add pasta to a large pot of boiling water. The boiling water should have about a tsp of oil and plenty of salt added before placing the uncooked pasta in there too.
4. While your pasta cooks, place the pine nuts in a small dry pan and toast over a low heat. These can easily burn so keep a good eye on them, tossing regularly.
5. Add spinach to the large pan and reduce heat to low. Allow the spinach to wilt while combining all ingredients gently with a wooden spoon.
6. Once pasta is boiled, remove from heat and drain the water, holding back about 6 tbsp of the pasta water. This should be added to the large pan with all the other ingredients to loosen out the sauce.
7. Add the drained pasta to the large pan along with the toasted pine nuts and season with salt and pepper to taste. Add one final tbsp of pesto and combine well.
8. Tear the basil leaves into mix amongst the dish, reserving a few sprigs to garnish. As you're about to serve, add some grated cheese if desired. I usually use parmesan or a nice mature cheddar.
9. Serve in generous portions in heated dishes. Pour yourself a glass of wine and enjoy!
PS. If you wish to add meat to the dish like I have here, I just barbecued some plain chicken breasts coated in olive oil, salt and pepper.
---
Pic of the Past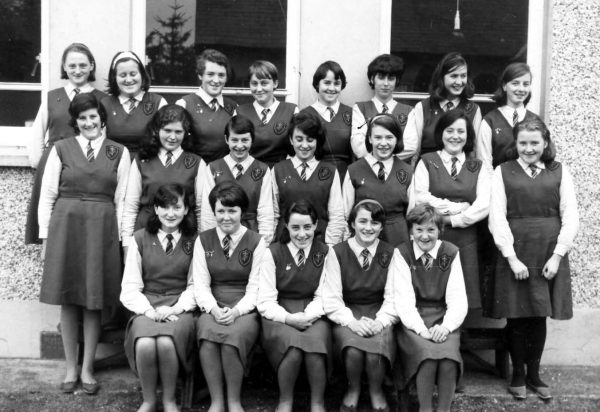 School Days
Back: Anne Ryan, Cooleen, Marian Doyle, Nollaig Butler, Reecie Groome,
Breda Bourke, Mary Donnelly, Catriona Tynan and Breda Stapleton
Middle: Mary Howard, Breda Ryan, Currabaha, Mary McLoughney,
Brigid Kennedy, Josie Treacy, Roslyn Stapleton and Mary Butler
Front: Mary O'Dwyer, Breda Dunne, Mary Spillane,
Siobhan Tynan and Siobhan Stapleton
---
Your Website Needs You
Committee: Enda Ryan, Noreen Fahy, Marie McGrath, Derry O'Donnell and Fiona Max
Many thanks to all those who contributed photographs and news items.
Remember, we need you to continue to send us material so that we can keep our website current and interesting.
Send your email to: info@borrisoleigh.ie
This website is supported by Borrisoleigh Community Development Association.
While we make every effort possible to ensure that the information contained in this Website is accurate and complete, we cannot accept any legal liability as a result of the inaccuracy or incompleteness of the information presented to users of this site. We also reserve the right to edit material for suitability to a website format.
Also, if you like what you see and want to leave a comment, remember to use the Guestbook.