19 April 2017
19 Apr 2017
Borrisoleigh Drama Group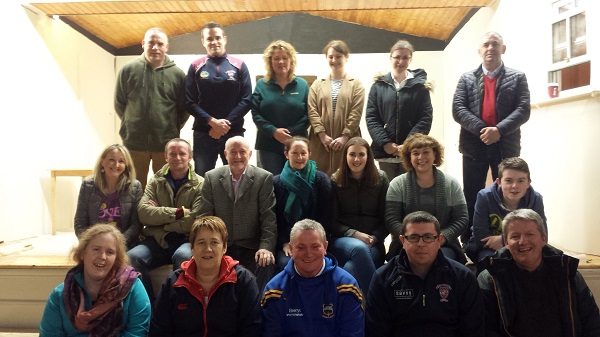 This May Bank Holiday Weekend Borrisoleigh Drama Group present their latest production, The Trial on 28th,

29th April and 1st May.

The play was originally written in Irish as An Triail, by the Irish playwright Máiréad Ní Ghráda and is part of the Irish language curriculum for the Leaving certificate. The play is set in Ireland during the 1960s and deals with the pregnancy, and subsequent single motherhood, of a young woman (played by Antoinette McMahon) who is shunned by her family, spends time in a mother and baby home and in some unsavoury accommodation in Dublin. The Trial goes back and forth between "flashbacks" and the trial.
 .
Contains adult themes, suitable for mature audiences.
 .
 .
Keep up to date with Borrisoleigh Drama Group on the
Facebook page
---
Borrisoleigh Community & Development Association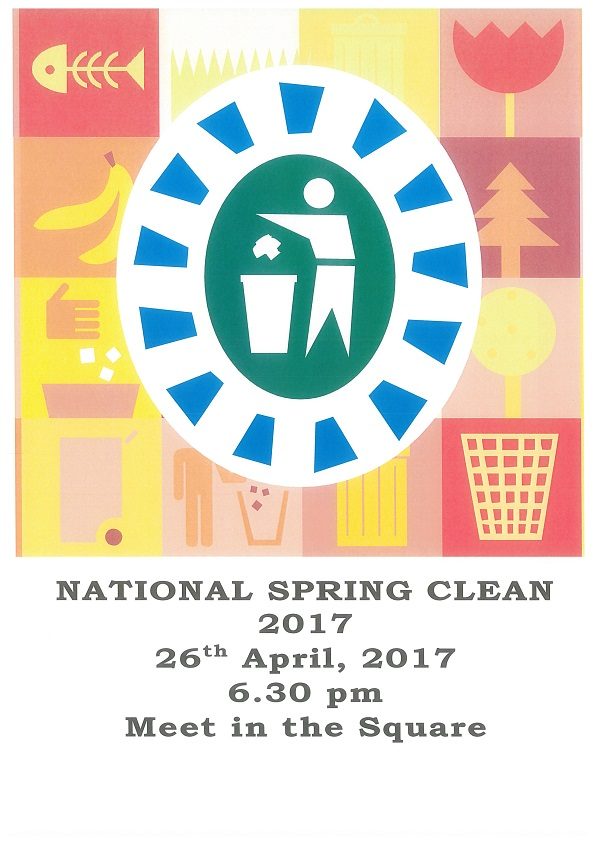 Please come along in your High-Vis vest to help with our Annual Clean up on 26th April.
The effects of litter are many. As well as just looking bad; research has shown that people living in littered areas experience a poorer quality of life to those who don't. Studies also show that littered areas suffer from increased crime rates and anti-social behaviour.
The environmental effects of litter include:
Harm to our storm water systems, streams, rivers and eventually our seas.
On land wildlife can also become entrapped or die in their attempts to eat plastic bags and other types of litter left to blow away in the wind.
Litter also poses a threat to our public health and is often a breeding ground for bacteria.
If every person in Borrisoleigh picked up just one piece of litter today, there would be over 708 fewer pieces of litter.  Over a full year that would be over 250,000 pieces of litter.
If you and your friends and family spend just 2 minutes from time to time picking up litter in your own area, you will not only pick up thousands of pieces of rubbish, you will also make a tremendous impact on your community.
---
Gardening Classes
Due to the Easter holidays our gardening class will resume on April 24th at 8 p.m.
Our tutor is Terrriesa and she believes in gardening organically and is most interesting. On our first night she showed us how to take cuttings and invited each participant to practise the skill on the night! We learned a lot of theory also and the 2 hours went very fast.
We can take more participants- spread the word €10 per night.  Bring note book please.  086 192 1554
---
Borrisoleigh Track Attack
Monday Night Mile in Borrisoleigh
Monday night next will see the resurrection of the Borrisoleigh Mile since its last occurrence 48 years ago. It promises to be a special night as the fantastic work that two great stalwarts of the Tipperary Athletics scene over the years will be given well deserved recognition.
Ger Ryan and Paddy Dolan gave up endless hours of their time over the years to promote the sport of athletics while also competing at a very impressive level themselves. In an era when the modern levels of technology wasn't available, their task was all the more difficult and it's only right that their achievements in competing, administration and promotion should be given the recognition it deserves.
In the 1960's, the Borrisoleigh Mile was held in Treacy's field in Fantane as part of the famous sports days of the time. We will be taking to the roads now however with the resurrected mile which is been sponsored by Declan Maher Financial Services and as the organisers, Track-Attack would like to issue an open invitation to everyone to come along and participate in the event.
The event will start at 8pm, one mile out from the village on the Thurles road. Once the gun fires, it will be straight in the road and finish in the square in Borrisoleigh. Entries will be taken in the Parish Centre (behind the church) from 6:30pm until 7:45pm. We would ask participants to remember that the start is one mile out the road hence the reason that entries have to finish at the stated time.
The entry fee is €10 for adults and €5 for under 18's. The event will be chip timed by Niall O'Sullivan of Premier Timing Systems. The prizes for all grades will be uniquely hand-crafted slate trophies while the winning man will receive the Gerard Ryan Perpetual Trophy and the winning woman will receive the Paddy Dolan Perpetual Trophy. Both Ger and Paddy will be there on the night to present the trophies.
There will be prizes for the first 3 men, first 3 women, first man and woman over 40, 50 and 60 and the first boy and girl under 18. The post-race presentation will be held at the Parish Centre.
It doesn't matter if you run, walk or jog, come to Borrisoleigh on Monday night help us acknowledge the efforts of two great men.
---
Inch Drama Group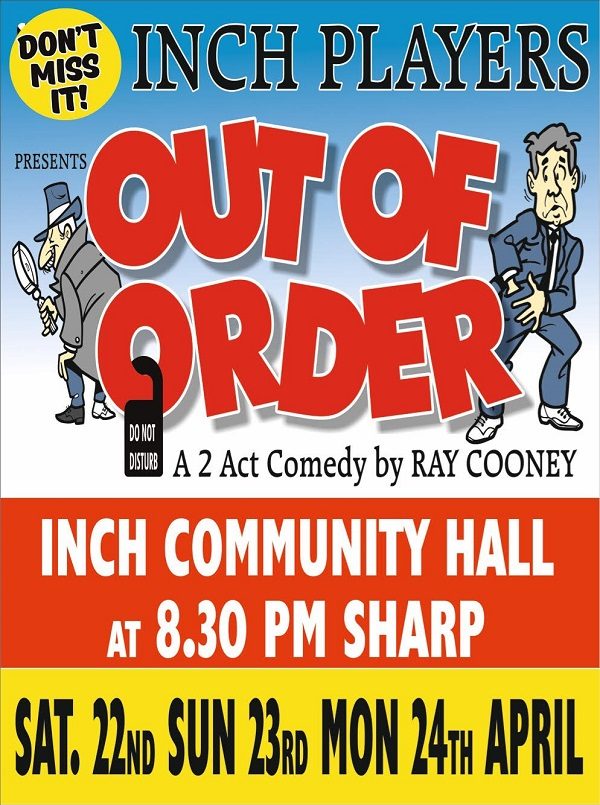 ---
Borris-Ileigh Camogie Club

Seniors play Drom this Sunday April 23rd in the League County Final at the Camogie Grounds, The Ragg has been changed to 11.00 a.m.Your support would be appreciated.
U14's unfortunately lost out to Toomevara last Friday and play Kildangan in the next round this Kildangan. Final Score: 3-02 to 1-00. Score from: Katie Fitzgerald 1-00.
Remaining fixtures.
Thurs April 20th v Kildangan
Fri April 28th v Moneygall
Tues May 9th May v Burgess. Good luck to all.
U8 County Blitz is scheduled for Saturday April 29th at the Camogie Gounds, The Ragg.
CLOTHES COLLECTION will take place on this Saturday April 22nd from 10am to 1pm, so if you are doing some clearing out, please put some clothes aside for this collection. If you would like bags to be collected please contact 087 43808011. Any enquires, please contact any committee member.
Camán Tipp Fun Run/Walk takes place from The Dome, Thurles on May 1st at 11.00 am. €10 Adult and €5 per under 16. Support your Tipperary Senior Hurling and Camogie players in a unique joint fund raising event. Stars from both teams will be present on the day to meet supporters and this will be followed by a Senior team open training session. Tickets available from any camogie committee member or by contacting 087 4380801.
---
Borris-Ileigh Juvenile GAA Club
Table Quiz
Thanks to everyone who supported the table quiz on Good Friday night and to all the local businesses that donated prizes. Your support is greatly appreciated. The Easter prize draw was held on the night and the winners were 1st Prize Paddy Ryan. 2nd Prize Morgan Lannigan c/o Joey Dwyers Butchers. 3rd Prize Cathal O Connell.
 .
Well done to the U14 team who got through to the North Final of Feile Na Gael but unfortunately lost out to Ballina.
 .
Minors: v Burgess in Borrisoleigh Thursday 20th at 6.30pm
U12s Football; Thursday 20th, Borris-Ileigh v Nenagh Eire Og in Borrisoleigh. U12D 6.30pm, U12A 7.15pm
.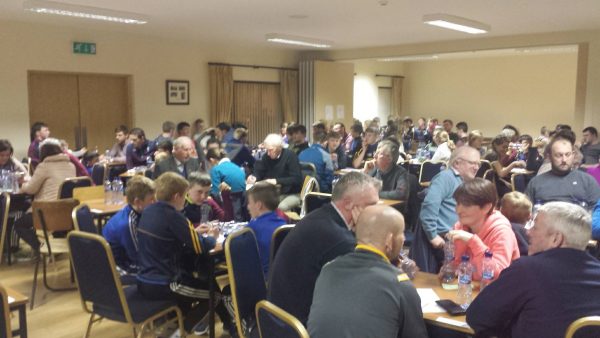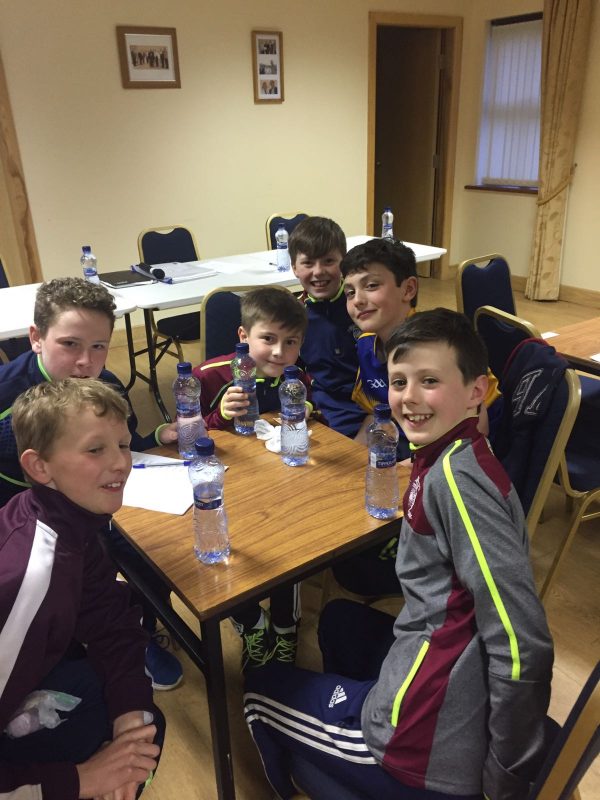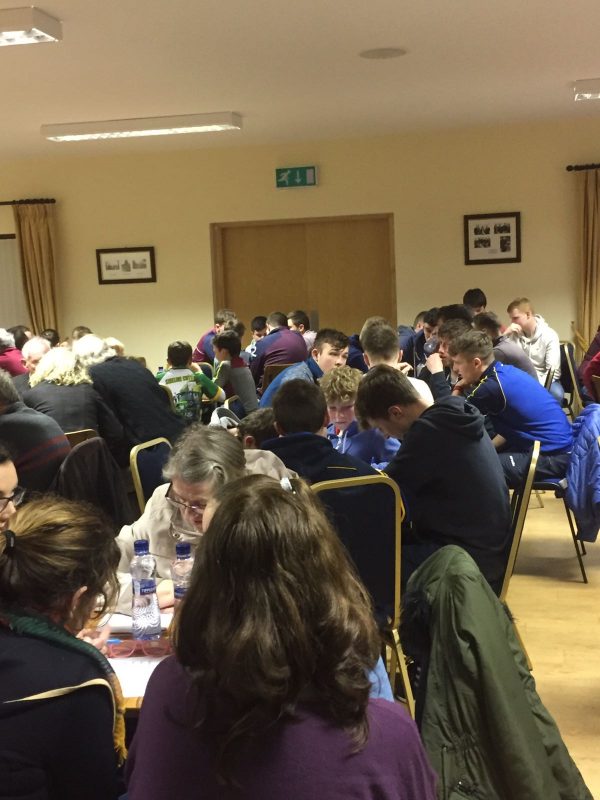 ---
Historical Society
A group from Borrisoleigh went on a visit to places connected with the War of Independence in  West Tipperary and East Limerick.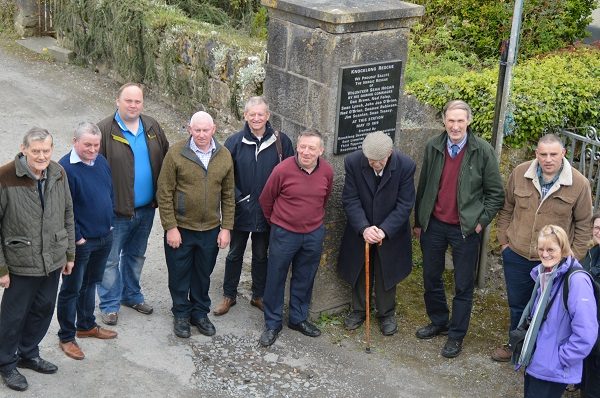 ---
Public Basic First Aid Course
Five-night course, beginning Tuesdays from 25th April 7pm, with the option to add-on Paediatric / Child First Skills for a following two nights at Thurles Order of Malta, Bohernavroon, Thurles. Cardiac First Responder / Defibrillator, one-night course, 26th April 7pm. The new first aid for work, First Aid Responder FAR Course, three Saturdays from 13th May 9am. Contact 087 2390 111.
---
Remembrance Garden
---
Pic of the Past ………..down memory lane
---
Committee: Enda Ryan, Noreen Fahy, Marie McGrath and Derry O'Donnell
Many thanks to all those who contributed photographs and news items.
Remember, we need you to continue to send us material so that we can keep our website current and interesting.
Send your email to:info@borrisoleigh.ie
While we make every effort possible to ensure that the information contained in this Website is accurate and complete, we cannot accept any legal liability as a result of the inaccuracy or incompleteness of the information presented to users of this site.
Also, if you like what you see and want to leave a comment, remember to use the Guestbook