19 October 2016
19 Oct 2016
Try a Dive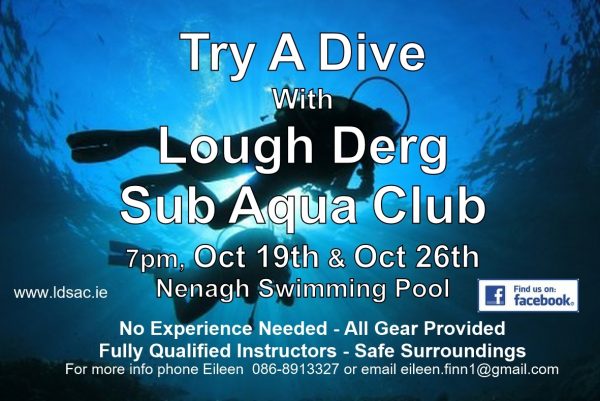 Try a Dive with Lough Derg Sub Aqua Club
---
Borrisoleigh Active Social Club
What a lovely day out we had last Wednesday when we visited the Nicholas Mosse pottery factory in Bennetsbridge Carlow and then onto Kilkenny city for a "little ' bit of retail therapy. The day finished off with a beautiful meal in Thurles Golf Club.
A group from our club met up with some transition year students on Thursday. We are hoping to be of help to them in their aim of achieving John Paul awards. In order for them to achieve this the students have to get involved with different clubs/associations within our community. A few projects are now in the making and we will meet up with the students again in a few weeks so if anyone is interested in helping the students please let any of the committee know.
Dates for the diary: Our next monthly meeting is on Wed Nov 3 @ 8.30pm. New members are always welcome.  Along with St. Cualans club we will have our Christmas party in the Community Centre Borrisoleigh on Sun Dec 4. Everybody's welcome.  Names can be given to Dolores, Eileen or Lucia.
---
St Joseph's College
Zeminar in the R.D.S.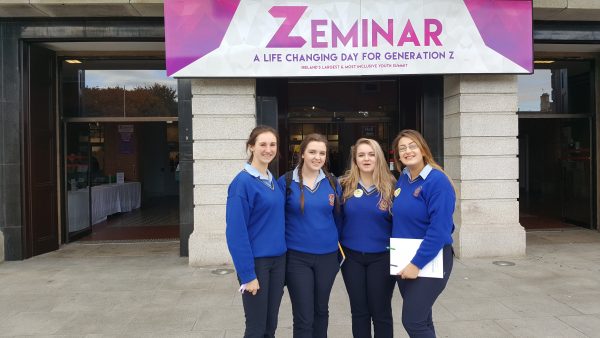 Emily Meagher, Niamh O Brien, Megan Tierney and Eimear O Slattara at  Zeminar (Careers and well- being seminar for Generation Z) which was attended by all the TY, 5th and 6th  year students of St Joseph's Borrisoleigh
On Wednesday the 12th October the TY, 5th and 6th year students had the wonderful opportunity of attending Zeminar in the R.D.S. While the career aspect was covered, it represented just 1 of 8 designated zones, setting Zeminar apart from the traditional careers fair. According to research conducted by Headstrong.ie, anxiety, stress, sleep issues, cyberbullying and isolation are some of the difficulties hindering academic and personal growth today.
These factors in conjunction with fast-moving technology, academic pressures, unhealthy diets and ever-changing career options present an increasingly complex and challenging environment for young people to navigate. Our students had  the chance to explore the above, discuss career opportunities, hear from inspirational speakers such as Bressie, Maria Walsh, Dr Rhona Mahony to name but a few, and discover invaluable tools to assist them on their educational journey.
Among the designated areas were the Main Stage where amazing speakers were sharing their stories, Youth Org United– Local and National Youth Organisations and Well being Gym aimed at getting  the students' to develop their own personal toolkit in terms of mental, spiritual and physical welfare. Indeed a highlight of the day was Bressie's down to earth and practical speech where he outlined his own mental health journey and gave 5 manageable steps to be practised by all to improve mental resilience. It was a most valuable and enjoyable day for the students.
Munster Senior Hurling 11th October 2016
The Junior Hurlers opened their campaign in Munster with a good 2-12 to 7 point win against Colaiste Dun Iascaigh, Cahir. Playing against a strong wind in the first half Borris settled quickly and got the first two scores of the game via of Sean Dunne. At this stage Alvis Danko was adding frees while Dan Ryan, Kevin Maher, and Seamus Ryan were keeping the Cahir forwards quiet. Borris got a goal just before half time to leave the score at the interval 1-7 to 5 points.
Playing with the wind at their backs in the second half the Borris players took their foot off the pedal and failed to impress allowing Cahir to gain a foothold in the game. During this period they squandered a few goal chances and lost their shape before they eventually woke up and saw the game out with a flurry of points for Danko, Barry McCarthy, Adam Ryan and Maher. The icing on the cake was a last minute goal from Danko to leave the final score of 2-12 to 7pts.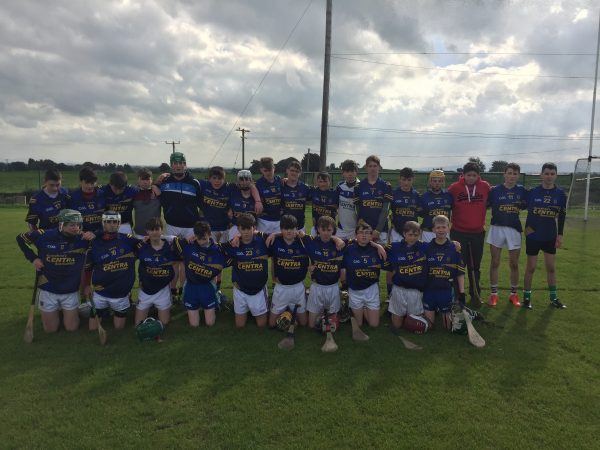 Pauric Stapleton, Harry Young, James Kelly, Jack Fitzgerald, Seamus Ryan, Kevin Maher, Cathal Hogan, Adam Ryan, Dan Ryan, Luke Cooney, Michael Ryan, Barry McCarthy, Harry Stapleton, Alvis Danko, Sean Dunne. Subs used, Liam Ryan, William Ryan, Fintan Holland, Mark Kinane, Cian Stapleton 
St Joseph's College,Borrisoleigh                  3-19
Tralee CBS                                                     0-09
Our senior hurlers got their quest for silverware off to the best possible start with a comprehensive victory of a spirited Tralee CBS outfit.
Playing against the breeze and the hill, we got off to the best possible start when a sublime touch to hand by Michael Lavery resulted in a beautiful first score. Soon after the lively Nicky Cooney crashed the ball to the net to really settle the team. However, any chance of an easy match were put to bed quickly as Tralee began to come more into the game and scored a few frees to bring them closer on the scoreboard. The influential Matt Ryan in midfield surged forward for two crucial points to leave it 1-4 to 0-4 points approaching the midway point of the half.
Indeed a succession of poor wides at this time may have proved costly on another day as the tide seemed to be turning, but Tralee found the defensive solidity of Seamus O Farrell, Aaron Reid and Oran Bergin in particular, difficult to cope with. This combined with the hard work of Patrick O' Connell and team captain Richard O Donoghue limited their opponents to long range shots and in truth goalkeeper Tim McCutcheon was never troubled. His puckouts were the launch pad for attacks all day long with midfielder Conor Looby the main ball winner in the centre of the field.
As the half time approached, Robert Delaney began to have a bigger influence on the game, linking well with his teammates and flawless all day long with his free taking. It was he who hit the last four points of the half to leave the score 1-9 to 0-6.
The second half mirrored the first as Michael Lavery was the first scorer, this time he goaled after a great passing move up the field. Team Manager, Ray McLoughney made some positional switches at the half to try and improve the team and it certainly worked  as everyone seemed to step up their performance and finish off the game as a contest.
No switch was more effective than releasing young Kevin Maher from defence to attack, he caused all sorts of problems for his marker and scored five points in what was the best phase of play in the game.  It was not a one man show on the scoreboard, however as an Alvis Danko goal and long range scores by Cathail Ryan  and Richard O Donoghue as well as two lovely scores from Robert Delaney left the final score 3-19 to 0-9.
Substitutes Harry Young and John Ryan did not let the side down when introduced and they will be needed again on the teams next outing in a few weeks.
Tim McCutcheon – Templederry
Kevin Maher – Borrisoleigh (0-5)
Seamus O Farrell – Toomevara
Oran Bergin – Borrisoleigh
Patrick O Connell – Borrisoleigh
Aaron Reid – Borrisoleigh
Richard O Donoghue (Captain) – Templederry (0-1)
Matt Ryan – Templederry (0-2)
Conor Looby – Templederry
Jamie Corcoran – Borrisoleigh (0-1)
Nicky Cooney – Borrisoleigh (1-1)
Cathail Ryan – Newport/Ballinahinch (0-1)
Alvis Danko – Borrisoleigh (1-0)
Robert Delaney – Toomevara (0-7)
Michael Lavery – Upperchurch (1-1)
Harry Young – Borrisoleigh
John Ryan – Borrisoleigh
---
Tie the knot….or not
Borrisoleigh playground development group was set up by a group of parents who wanted to refurbish our current playground. The playground was established in 2001 and very little has been done to it since. Having consulted with playground equipment providers we have learned just how expensive an undertaking we have ahead of us.
In September, in conjunction with Borrisoleigh cycling clubs 80K cycle, we organised a sponsored 40K cycle. The proceeds of both cycles went towards the playground refurbishment. This brought in a total of €4,000. We are also hoping to get funding from the Leader Programme because a total of €35,000 is needed to fully equip the playground.
So, in a final fundraising event, we are putting on a one act comedy called "Tie the knot…or not" which has been written by Paula Stapleton. This will be held in Younges, The Ragg, on Sunday October 30th commencing at 8.30pm sharp. Then after laughing yourselves silly you can dance the night away with music from Silver Dollar and later a disco with DJ Lorcan Ryan. Tickets are on sale locally or at the door on the night for €20 for adults, €10 for students. A great night of entertainment is promised.
---
Scoil Naomh Cualan
Used Clothes Collection
We are holding  a Used-Clothing Collection on Wednesday, October 26th . This year we have changed to a new company, Bag 2 School, which donates 45c per kilo to the school in addition to giving a 10% donation to Laura-Lynn Children's Hospice so your old clothing, shoes, handbags, belts etc. will be put to good use. Should anybody have any unwanted items we will be glad to receive them in any type of plastic bag between Mon. 24th and Wed. 26th October.
School Garden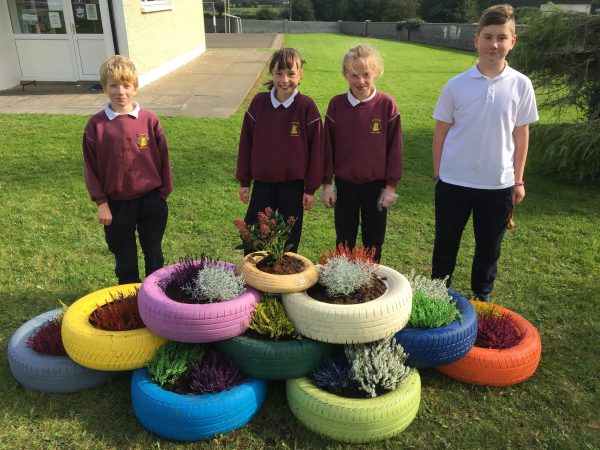 The latest addition to our school garden. Well done to the boys and girls in fifth and sixth class who did such a wonderful job.
---
Borrisoleigh Track-Attack Notes
Impressive City Slickers
The track at Borrisoleigh was buzzing for the opening group matches of the Track-Attack Champions League with a phenomenal 233 participants successfully negotiating their way around the lit up course. The evidence of the effort of each individual was visibly etched in their faces as they crossed the finish line but smiles emerged in many when the clock delivered the sought after information.
There were some outstanding performances right throughout the mass of participants but the stand out team of the opening night was recorded by the collective brilliance of the Manchester City team led by Eoin Boyle in group 4.
With a team's top 8 improvements on a given night recorded as their overall score, they had the luxury of having 10 members recording the maximum haul of 30 points each. Eddie Ryan was their top performer with his trade mark finishing spurt a joy to watch and could well be challenging Michael O'Brien as the King of the finishing straight!!
Derry O'Donnell, Patrick Tynan, Marie Carr and Emma Ryan were but to mention a few others that impressed for the victorious team on the night. For their opponents Arsenal, their top performer was Lisa Breen followed by Fergal Prout, Teresa Coffey, Tracy Devaney and Meret Knichel.
Elsewhere in group 4, Chloe Carroll's Napoli outfit outscored Ben O'Donnell's Barcelona side with Aaron Rabbitte, Andy Quinlan and Siobhun Stapleton all impressing for the victors.
Matilda Geraghty captained her Spurs team to victory while also being her team's outstanding performer in her group 3 showdown. Donal Ryan, Edel Minogue and John Joe Maher were others who impressed on Matilda's team.
Harry Gould's Juventus team were the other victors in group 3 thanks to a maximum haul victory over Kate Minogue's Benfica team.   Matilda Hayes and David Skehan were the victorious team's leading duo although they were ably abetted by Patrice Cooney, Abbey Young and Trish Meehan.
In group 2, we had victories for PSG led by Ava Marie Rabbitte and Bayern Munich led by Kara Young. Along with their captain, there was also some top drawer performances from Mairead O'Leary, Jack Meehan and Mark Stapleton for the PSG outfit while for the Bayern team, Stephen Hutchinson, Seamus Devaney, Maria Fernandez and their captain Kara all put impressive scores on the board.
Nathan Hogg led by example as captain of the Celtic team in group 1, recording a hugely impressive performance that contributed greatly to his team's overall victory. Carol Treacy, Geraldine Walsh, Mairead Maher and Aoibheann Carr were also in fine form in the team's opening night victory. Lucy Ryan's Porto team were the other group 1 winners on the night with Laura Bourke, Rachel Keane, Celia Dwan and Johnny Ryan all to the fore.
---
Borrisoleigh Annual 2016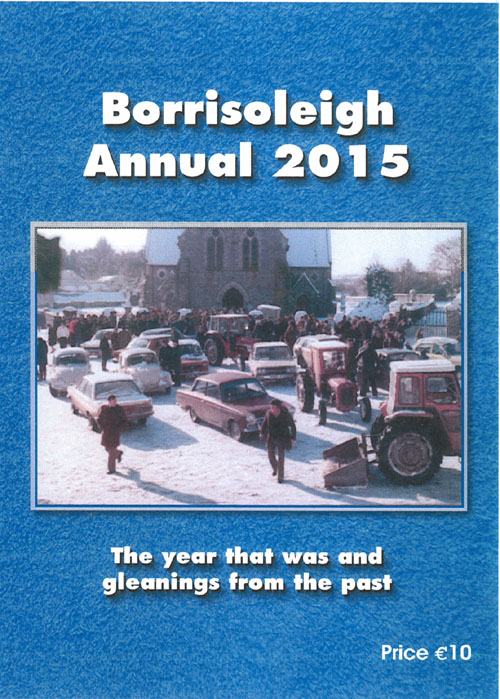 It is that time of the year again and this year the Borrisoleigh Community Development Association plan to produce another annual. We would be very grateful if the clubs/organisations/schools of the community could once again forward us an article and pictures of the activity of your clubs/organisations/schools during the year of 2016. We are also seeking interesting articles that relate to Borrisoleigh. They can be present day or relate to the past. It would be great if some photos accompanied the articles but we will accept articles without photos. Plus we would like to get articles from people who have left the area, of their memories about Borrisoleigh, or from people who have moved into the area of their experiences in the locality. We would also welcome suggestions that may help us to improve the annual.
To enable us to do this we will need all articles and photos by Friday the 28th October 2016. Can all articles be sent in word if possible with photos as separate attachments to this email address borrisoleighannual@gmail.com. Once again your assistance in the production of the 2016 annual will be appreciated.
---
Borris-Ileigh GAA Club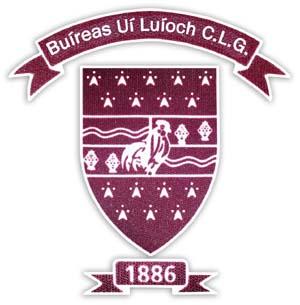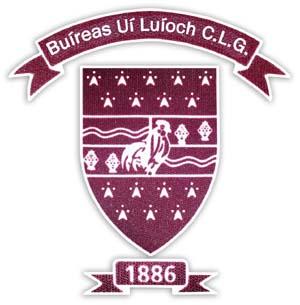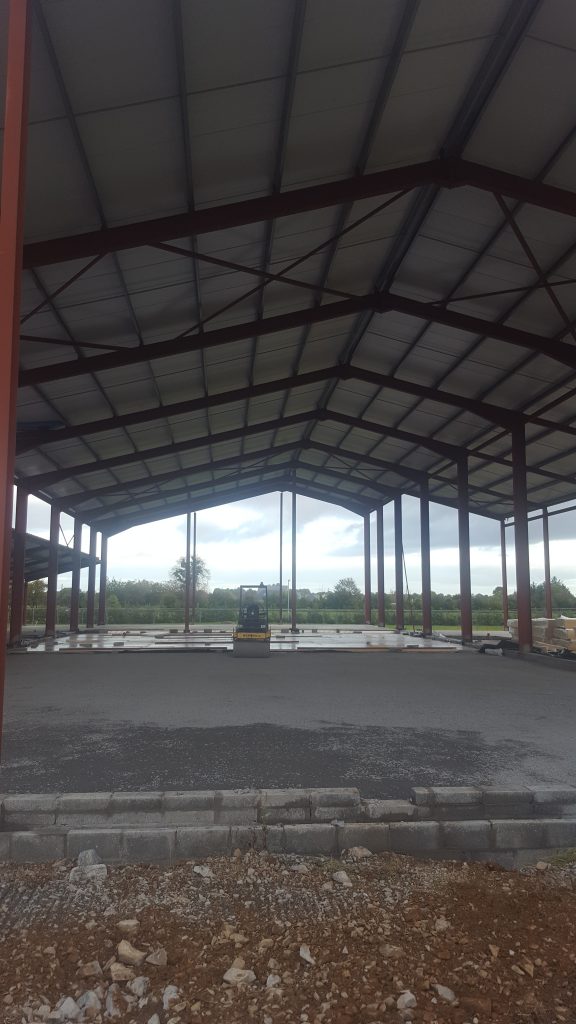 Development: Great work has been taking place in the park in recent weeks on our sports complex. We are currently at the stage where we are pouring the concrete floors. Following in from that the team of block layers will begin the task of laying 55,000 blocks. We hope that by Christmas a lot of this work will be complete.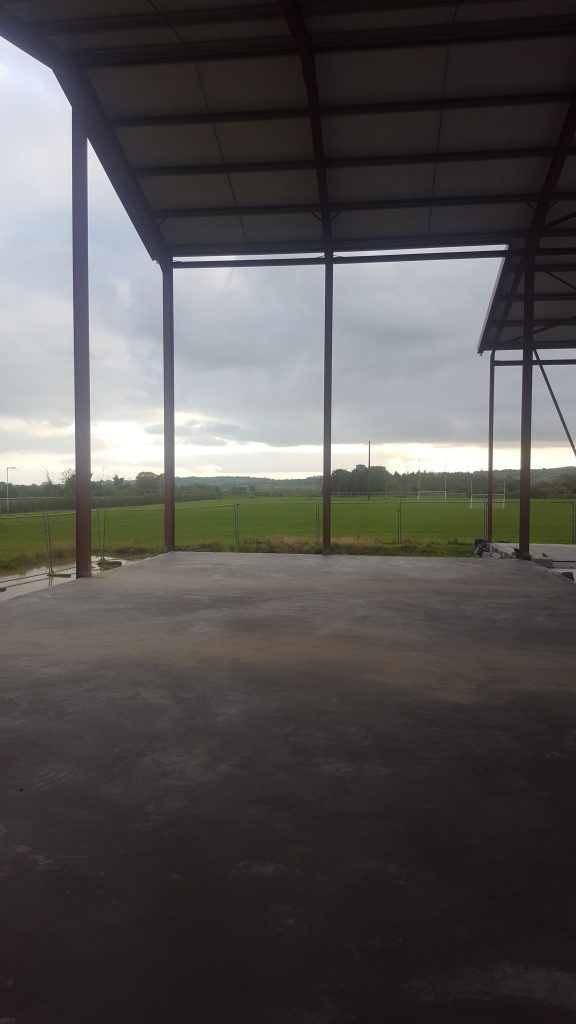 Of course all of this great work has to be paid for. A large number of people have signed up to our €250 per year (for three years) fundraiser. However we still require more people to sign up so we can complete and pay for the project in the time frame we have set out. We appeal to all those who have promised to pay into it to contact their promoter and make the payment. We will also be calling around to houses in Borris on Tuesday night next to drop off leaflets about making payments.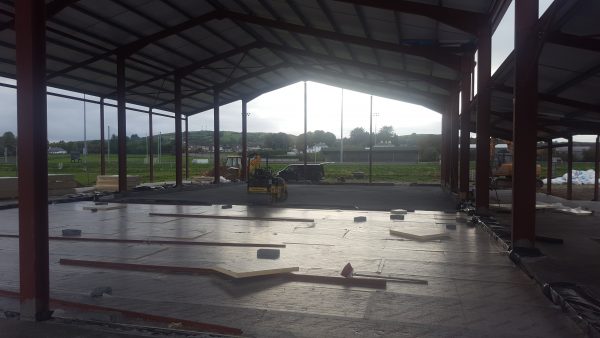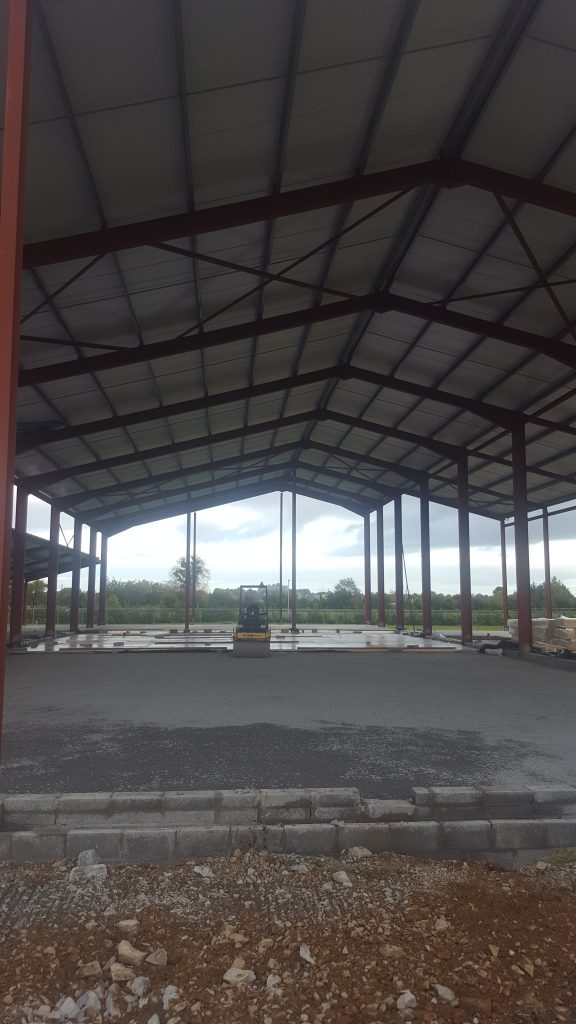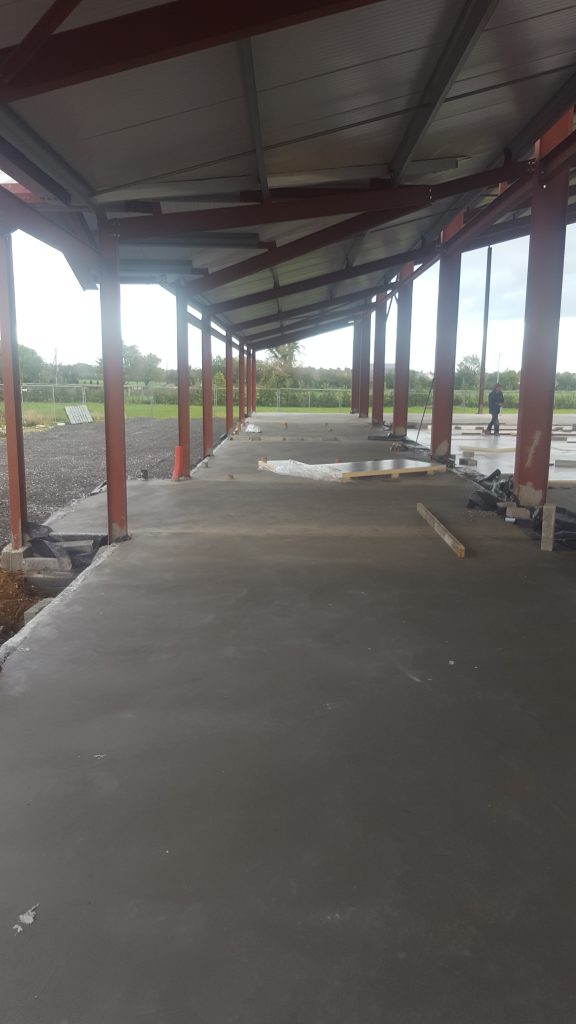 If you are interested in signing up and havent heard from someone you can contact Mark Stapleton, Henry Groome, Don Ryan, Bobby Ryan, Martin Ryan, Diarmuid Kinnane, Frank Cooney or Johnny Maher
U21: Well done to our u21 hurlers who had a great win over Nenagh in round 2 of the u21A North Championship. Leading all the way through the game and with Niall Kenny at full forward causing havoc and Seamus Bourke outstanding in the goal we ran out 5.12 to 2.18 wins. It will be a number of weeks before we take to the field again and we will let you know once a fixture is made.
Camogie: Hard luck to our ladies who lost out in their replay on Sunday. They have given us many great days and no doubt their day will come.
---
Bothy Knitting Group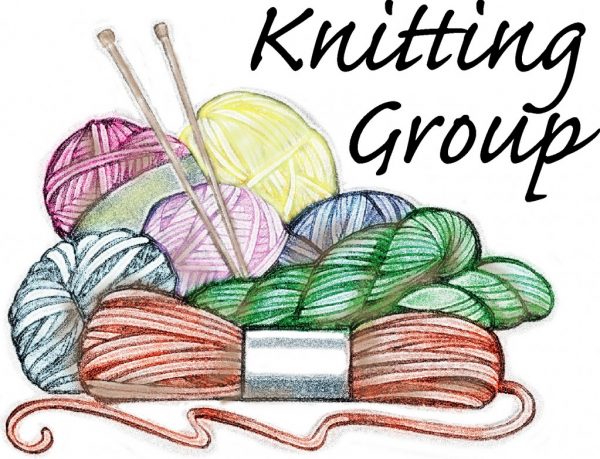 Knitting group every wednesday morning in The Bothy from 10.30-12.00. Catering for beginners, improvers & experienced. Contact Joan on 0504-50932 or 087-9413407 for more details.
---
Borris-Ileigh Camogie Club

Senior County Final Replay v Burgess/Duharra October 16th 2016.
Last Sunday brought to a new level of how proud we all are of this team. Playing with dignity and skill, the girls and their management have made achievements that could not have been envisaged two years ago, when this team started out at Senior level.
This was a tough game from the start with a half time score of 0-05 to Burgess/Duharra's 1-07. Borris struggled and despite a fantastic goal from free from Nicole Walsh in the last ten minutes of the game, the final score resulted as Borris-Ileigh 1-09 to Burgess/Duharra's 2-13 and unfortunately we were unable to stop Burgess claiming the County title and winning five in row.
The committee, management and team are very grateful for all the local support in the form of sponsorship and donations. It was reflected in the huge crowds that attended this game that Borris Senior camogie is on the up and up and this team will be a force to be reckoned with in 2017.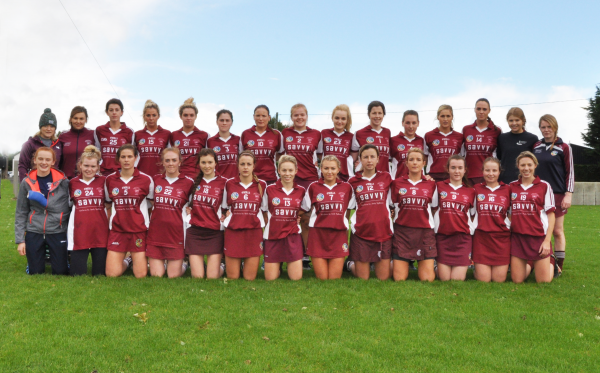 Panel: Emma O'Meara, Avril Ryan, Julieanne Burke, Niamh McGrath, Maria Curley, Teresa Ryan, Noirín Stapleton, Julie Kelly, Aedín Hogan, Deirdre Corcoran, Moira Maher, Nicole Walsh, Ailish O'Connell, Mary Bradshaw, Alice Fogarty, Carmel Stapleton, Nora O'Brien, Tara Mockler, Marese O'Connell, Aoife DeLargy, Sarah Kinane, Chrissy Kenny, Eimear Lyons, Jane McCormack, Katie O'Meara, Kate Delaney, Caitriona Maher, Clóda Scanlon & Louise Fahy
Manager: David O'Connor. Selectors: Ciarán Hackett, Diarmuid Kinnane, Siobhan Stapleton, Toby Kavanagh & Denis Kelly.
Physio: Declan Maher.  First Aid: Paula Ryan.
Pic of the Past ………..down memory lane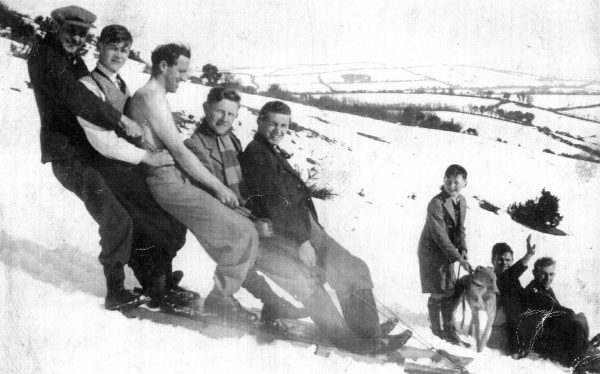 A Snowy Morning in Glenanogue – 1940s Connie Stapleton, Dinny Maher, Jack O' Shea, Jimmy Chadwick, Paddy Kenny, Eddie Kenny (with greyhound), Paddy Carey and Paddy Bourke
---
Committee: Enda Ryan, Noreen Fahy, Margaret Cowan, Marie McGrath, Aileen Óg Groome and Derry O'Donnell
Many thanks to all those who contributed photographs and news items. Remember, we need you to continue to send us material so that we can keep our website current and interesting.
Send your email to:info@borrisoleigh.ie

While we make every effort possible to ensure that the information contained in this Website is accurate and complete, we cannot accept any legal liability as a result of the inaccuracy or incompleteness of the information presented to users of this site
Also, if you like what you see and want to leave a comment, remember to use the Guestbook