18 October 2017
18 Oct 2017
Farewell Evening
Borrisoleigh and Ileigh Farewell Evening in acknowledgement of the contribution of Fr. Liam Everard, P.P.
A farewell evening will take place on Saturday 21st October after 7pm mass to thank Fr. Liam Everard for his many years of outstanding service to the people of Borrisoleigh parish and farther afield.
Should you wish to be associated with a presentation to Fr. Liam please sign the gift cards that can be found in any local business premises. The cards and donation boxes will be collected at 6 p.m. on Thursday the 19th so anyone wishing to make a donation must do so before this time. Many thanks for your kind support.
---
Borrisoleigh Christmas Lighting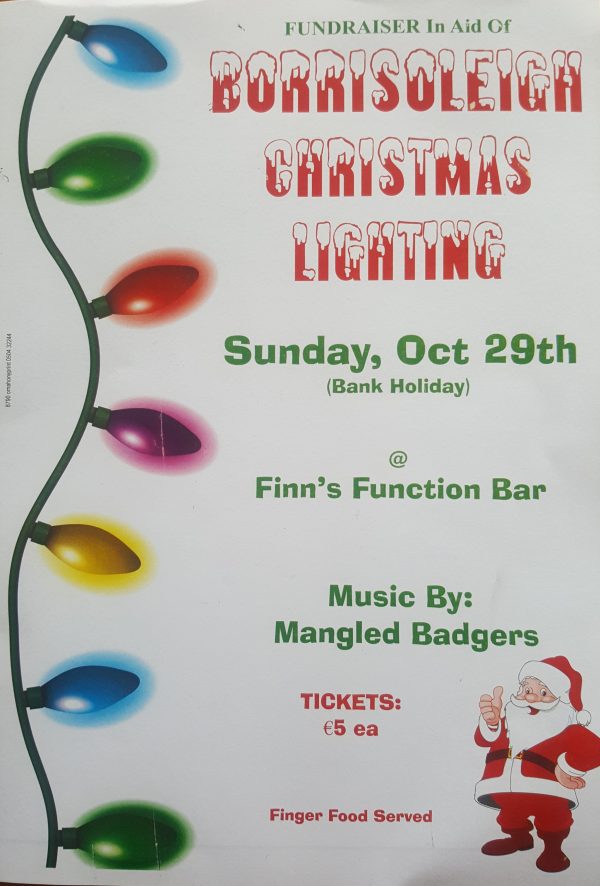 ---
Borris-Ileigh GAA Club Notes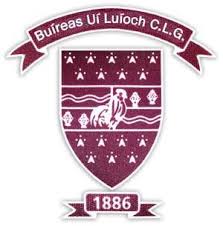 U21:
Huge commiserations to our U21 Hurlers who's run in this year's North U21 'A' Hurling Championship came to end last weekend after defeat at the hands of KIladangan. The game finished on a score line 3-24 to 0-18. In a very physically charged first half there was little or nothing between as some great first half scores from Kieran Maher, Jerry Kelly and Micheal Carey meant we went in only 2 points in arrears at the break with the score at 0-12 to 0-10. Kiladangan asserted their dominance early in the second half scoring 1-04 in the opening 5 mins of the second half making it an uphill battle from there on out, two late goals sealing the win. As Kiladangan won both their games against ourselves on Moneygall/Clonakenny the final group fixture will not be fulfilled as they cannot be caught at the top of the group. Congratulations to Kiladangan and best of luck to them in the rest of the competition.
Upcoming Fixtures:
Our Seniors will play their final competitive game of the year this Saturday as they take Drom Inch in the County Senior Hurling League Division One Final. The game will take place in the Ragg at 4.30pm. Hopefully we'll have another piece of Silverware to round off what has been a fantastic year for the club. Best of luck to both players and management. All support greatly appreciated.
Lotto:
Our Jackpot is now up to a huge €19,800 for the coming week. This weeks numbers were 13, 14, 17 and 26.
Tickets are available at all local shops and pubs.
4 – LUCKY DIP WINNERS – €50.00 each
Michael Vahey, Mountgeorge
The Bradshaw Girls, Coolderry
Francis Doolan, Glenbreeda
Jennifer Rabbitte, Nenagh Rd.
Well done to all this weeks lucky dip winners. If you wish to play online you can do so here: https://www.locallotto.ie/localhome.asp?LL_ID=549
Press here to see photos of the recent Tipperary Water County Final held in Semple Stadium betweenBorris-Ileigh and Thurles Sarsfields.
---
Charity Fitness Classes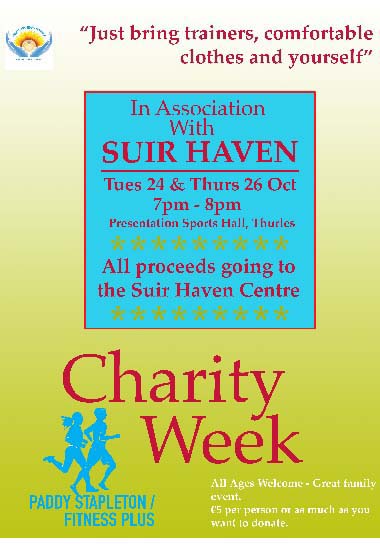 ---
St. Joseph's College Notes
St Joseph's College are having their Open Night this Thursday 19th October at 6:30pm.
This will provide prospective parents and students with the opportunity to view our school and meet our teachers. We welcome all 6th class students to attend.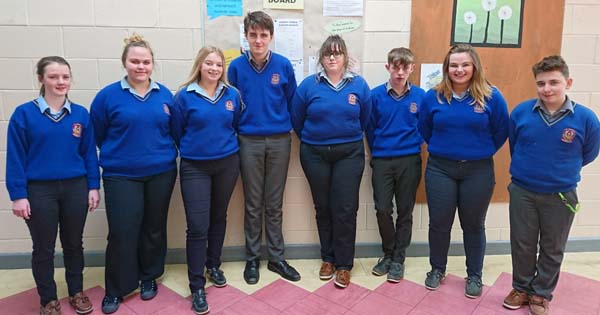 Student Council
Our Student Council elections were held on Wednesday 20th of September. The council members elected are Amy O'Brien and Danielle Wolmarans (6th year), Bríd Ryan and Luke O'Gorman (5th year), Alice Buckley and Luke Cooney (Transition Year), Rachel O'Connell and David Delaney (3rd year) and Katie Ryan and Denis Ivors (2nd year). Election of first year representatives will take place in January.
Congratulations to the students elected and well done to all who were nominated and who took part in the election process. The Student Council will strive to promote a positive school atmosphere, to listen to students and represent their views throughout the coming school year.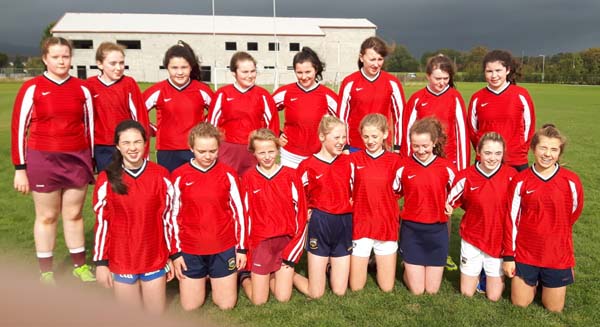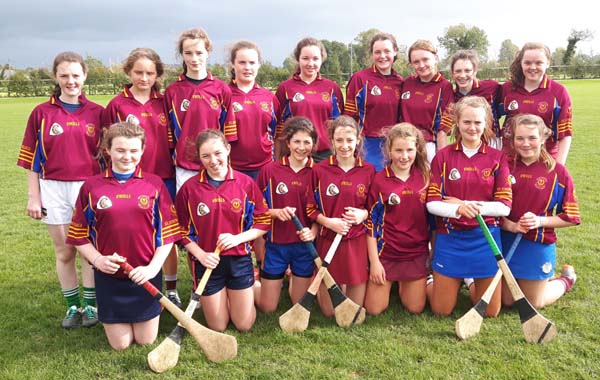 St Josephs entered two teams in the Munster junior D 7 aside camogie blitz held in Borrisoleigh on October 4th. Teams from Killenaule, St Ailbes Tipp town, Kilfinane, St Anne's Tipp town and
Gaelcholaiste Luimnigh provided very competitive opposition. All girls got game time and the second year girls deservedly reached the final against Kilfinane . Borrisoleigh had great performances
from Katie Fitzgerald, Danielle Ryan, Louise McGrath Dunne,Miriam Murphy, Caoimhe Carey , LauraYoung, Emma Doolan and Aoife Dwyer but Kilfinane were physically too strong and won by 5.1 to 2.3. There was some great work done by the first years who will be putting serious pressure on theolder girls for a place on the junior team for the Munster championship. The senior girls are due to play their first game in the Munster championship versus Croom shortly.
---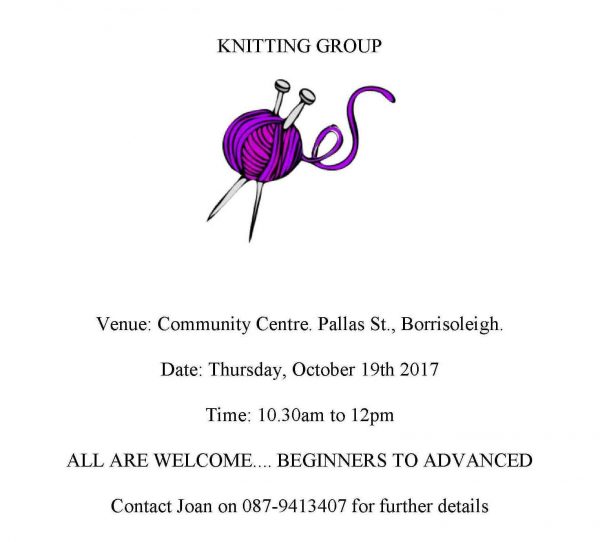 ---
Skills Course
Please find details of the QQI Level 6 Supervisory Skills Course (Link to website).
Dates: 21st October, 4th, 11th, 18th November, 2nd & 9th December 2017 (1 day a week over six weeks)
Venue: Thurles Chamber Enterprise Centre, LIT Campus, Thurles
Time: 9.30am – 4.30pm
Normal Price: €595 NOW ONLY €500
(FULLY INCLUSIVE OF ALL BOOKS, COURSEWORK AND QQI CERTIFICATION)
Programme Structure:
The programme is designed around the QQI/FETAC Level 6 Component Certificate (6N2104) – 15 ECTS (Link to QQI)
Outcomes:
On completion of the course learners will be able to: (Link to Learning Outcomes)
Enables you to:
Programme Duration:
The programme is delivered in 6 workshops over a six week period. (Link to schedule)
Assessment Methods:
40% Assignment; 60% Skills Demonstrations
Possible Career Progression Options and or progression:
Successful completion of this component award enables the learner to pursue a career in supervision and or transfer to programmes leading to other certificates where this component is a mandatory or an elective requirement.
Certified Through: Paramount HR (Registered QQI Centre – Code 38045K)
If you would like to book a place on this course or require any further details, please ring Liz on (0504) 49155.
---
Parent, Toddler & Baby Group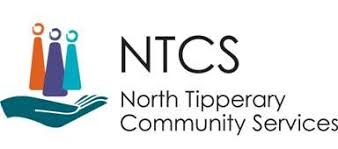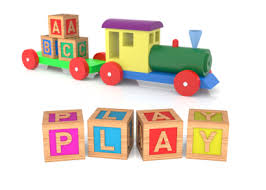 Parent, Toddler and Baby Group are back every Wednesday Morning from 9.30am to 11am in the Community Centre, Borrisoleigh.
Further information Please ring Bridget at 087 2780029
---
Track Attack notes

John Drives on Laois
John Slattery returned from injury to produce an excellent performance which in turn drove Team Laois to the head of the leaderboard in group 1 of the Track-Attack All Ireland Series which is sponsored by Declan Maher Financial Services.
Team Dublin are the early pacesetters in group 2. Their star performers on the night were Jim Costigan and Niamh Butler. Daniel Madden, Helena Kennedy Doyle and George Grogan were the driving forces behind Team Sligo's to the summit of group 3 while the quartet of Frances Maher, Helen Hurley, Ciara Maher and Mary Cummins have cemented Team Derry's position at the head of group 4.
A total of 225 participants completed week 3's proceedings and we saw some hugely noteworthy performances from all comers' right across the board.
---
Borrisoleigh Annual 2017
The Borrisoleigh Annual for 2017 group will hold a meeting on Thurs 19th Oct at 8.00pm in the Parish Center to progress work on the Annual.
Anyone interested in be involved in this project please attend
Closing date for submission 3rd Nov 2017
.
---
Job Seeking Skills Course
2 week Job Seeking Skills Course
McAuley Centre Templemore
****Free to all******
Job Search & Interview Techniques
40 euro paid to participants on completion of programme
Start dates: Oct 31st 2017 Mon – Fri 10am – 12.30pm
Contact Suzanne/ Linda To book your place 0505 23379
---
Borris-Ileigh Camogie Club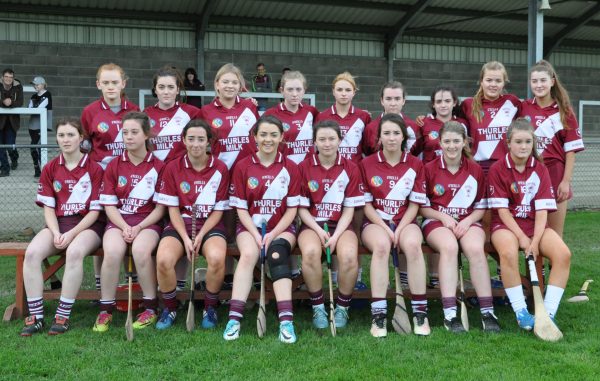 PANEL: Kate Delaney, Avril Ryan, Cliona O'Connell, Christine Delaney, Tara Mockler, Emer Delargy, Ciara Doolan, Aoife Ryan, Katie Boyle, Aedín Hogan, Amy O'Brien, Sinead Ryan, Kristine Danko, Laura Maher, Charolynn Leimlehner & Aoife Max.
Minors unfortunately lost out to a strong Holycross team in the County Semi-final last Saturday. Down by two goals at half time, this team came out fighting in the second half. Two goals subsequently scored by Laura Maher and Aedín Hogan, brought us back in the running but unfortunately, despite a fantastic goal from the goalie Kate Delaney, lost out by a narrow two points to a final score of Holycross 3-04 to Borris-Ileigh 3-02. Hard luck girls and well done on a great performance this season.
Scores from: Aoife Ryan 0-01, Laura Maher 1-00, Aedín Hogan 1-00, Katie Boyle 0-01 & Kate Delaney 1-00.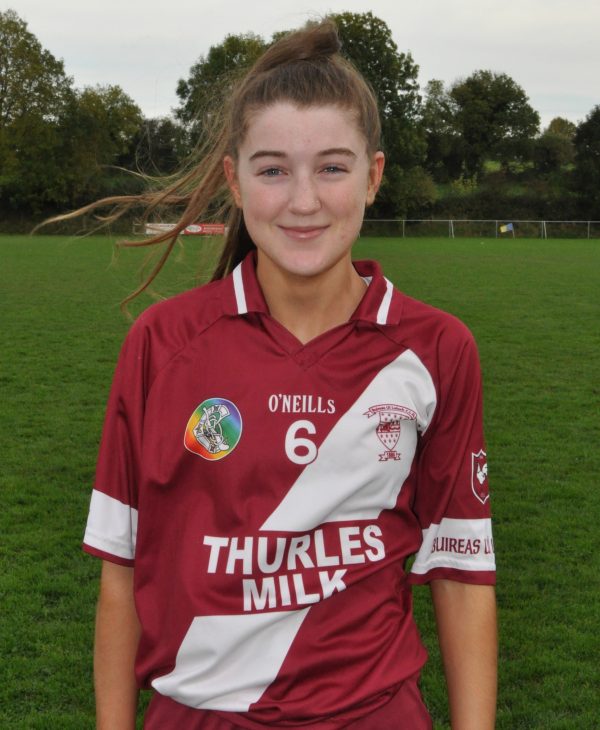 Minor Captain – Emer
U14's are through to the League County Semi-Final and will play Moycarkey on this Saturday October 21st at the Camogie Grounds, The Ragg at 4.00 p.m, subject to change due to pitch availability and weather.
U12's through to the County Shield Final. Details to be confirmed.
---
Sr Aine Historical Society
The Sr Aine Historical Society are currently in the process of organising a trip to visit the Michael Collins centre in Clonakilty, Co.Cork. The trip will take place on Saturday October 28th and will leave the Town Hall at 7.30pm. The outing will only take place providing we have sufficient numbers so if you are interested in travelling please contact Delia Ryan on 087-6427322 or Ronan Loughnane on 087-7931721 for further details.
---
Wood Turning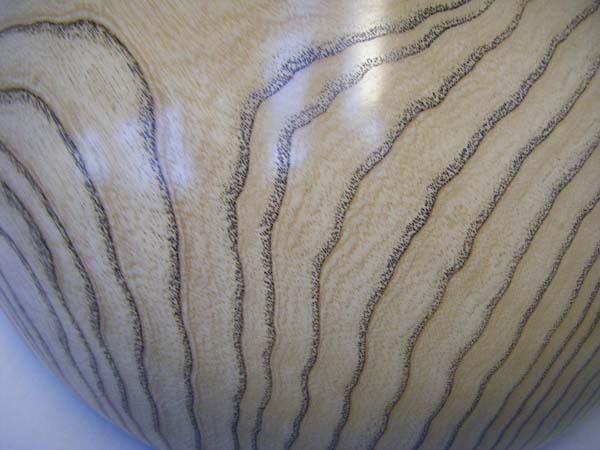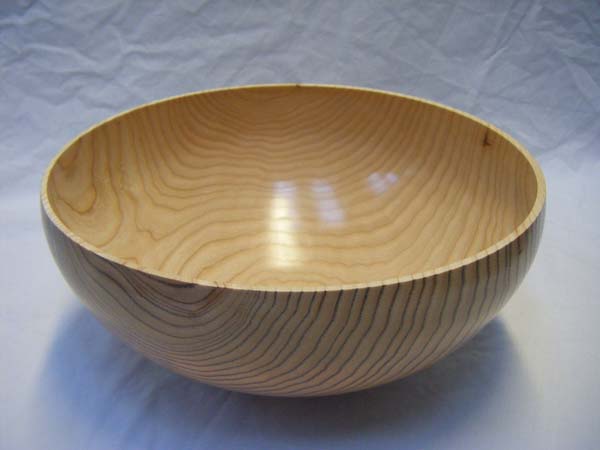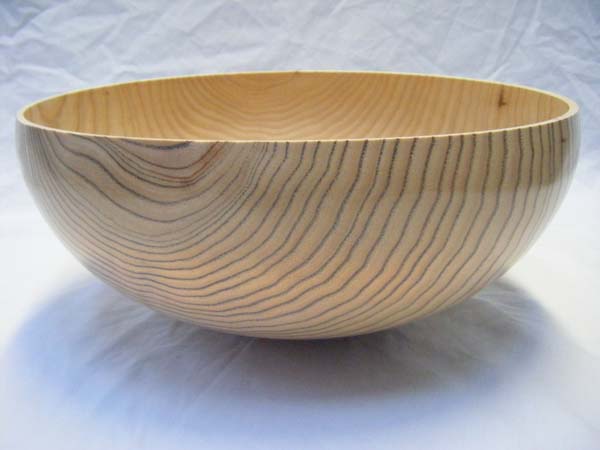 The above bowls are made from Ash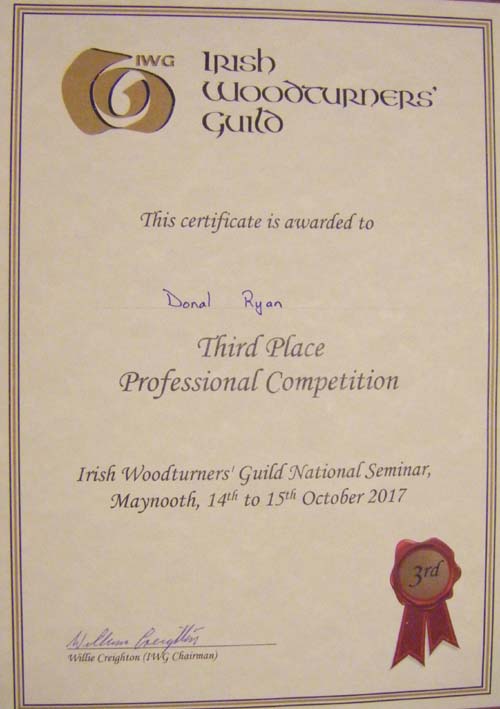 The above work is by Donal Ryan who is a Woodturner living near Ileigh. He recently won 3rd place in this year's National Woodturning Professional competition. This is a woodturners All Ireland.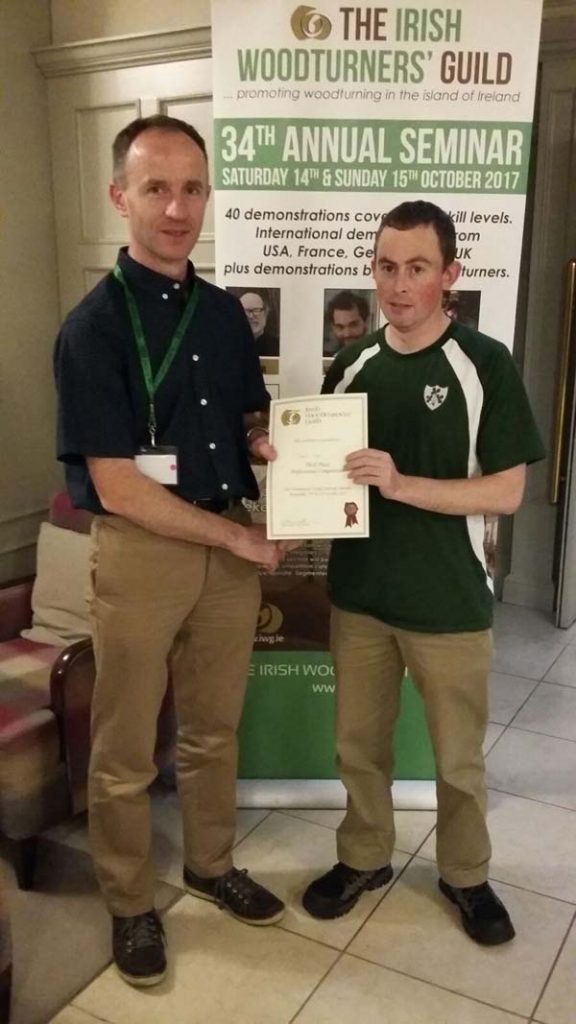 He came 1st in 2015 and 2nd and 3rd in 2016. He has won 3 years in a row and has matched the Irish National Record. His website is www.donalryanwoodturning.com please check it out. He is being presented with his Certificate by his club chairman Brendan Collins a nephew of the late Mick Collins, Borrisoleigh. You can also see more of his work on facebook or can contact him on 087 4165305.
---
Pic of the Past ………..down memory lane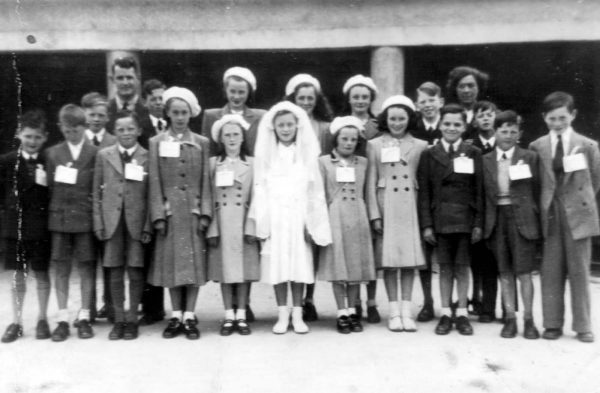 Confirmation Day at Fantane School – 1952
Back: Mr. Begley (at back), Paddy Corbett, Donie Ryan, Brigid Ryan, Brigid Treacy,
Kitty Carroll, John Ryan, Paddy Walsh and Mrs. Ryan (at back)
Front: Harry Ryan, Ger Ryan, Michael Tierney, M. Ryan, Peg Ryan,
M. Ryan, Nonie Treacy, Peggy Gleeson, John Ryan, Michael Ryan and Ned Corbett
---
Committee: Enda Ryan, Noreen Fahy, Marie McGrath and Derry O'Donnell
Many thanks to all those who contributed photographs and news items
Remember, we need you to continue to send us material so that we can keep our website current and interesting.
While we make every effort possible to ensure that the information contained in this Website is accurate and complete, we cannot accept any legal liability as a result of the inaccuracy or incompleteness of the information presented to users of this site.
Also, if you like what you see and want to leave a comment, remember to use the Guestbook