18 December 2019
18 Dec 2019
Parish News

• Anniversary Masses: We pray for all whose anniversaries occur and for whom the following Masses will be offered.
Saturday December 21st at 7pm Mass:

John

&

Josie Ryan, Knockakelly, Gerard McInerney, Glenkeen and his parents Martin & Ellie.

Sunday 22nd December at 11 am Mass: Ann Reid, Chapel Street.
We are also asked to remember in our prayers Mary O'Meara, (Nee Kennedy) Cloughkeating, Cloughjordan and late of Tooreigh, Templederry. who was interred recently.
Carol Service:

Our Annual Christmas

Carol Service

will take place in

Borrisoleigh Church @ 7pm next Thursday 19th December

. Do come early.

Christmas Confessions:

will be heard on

Friday 20th December @ 7pm

. A visiting priest will be in attendance.

Mass Times for Christmas: Borrisoleigh Church Tuesday Christmas Eve at 7pm Ileigh Church at 9.30am and Borrisoleigh Church at 11am. Christmas Day.
Annual Christmas Run:

The Annual St. Stephen's 5km run/walk/cycle is taking place on the 26

th

of December starting at 11 am. Registration is in the

Community Centre from 10.15am

. Come along and join the Borrisoleigh Senior Hurlers who are using the run as part of their training programme. Afterwards all are welcome to

The Community Centre

where refreshments will be served and Santa will be discussed along with our upcoming All Ireland Hurling Semi Final.
"In Tune for Life Orchestra": Two Mile Borris

are delighted to host "In Tune for Life Orchestra" alongside the McGrath School of Irish Dancing for an evening of traditional music and dance in

the Dome, Thurles this Thursday night December 19th at 7.30 pm.
Thought for the Week:

At Christmas time our thoughts go out to loved ones, far and near, to those we still remember each day throughout the year,
At Christmas time we cherish hope with love and joy to share, and pray for peace to fill the world for people everywhere – Iris Hesselden.
---
AXA Community Bike Ride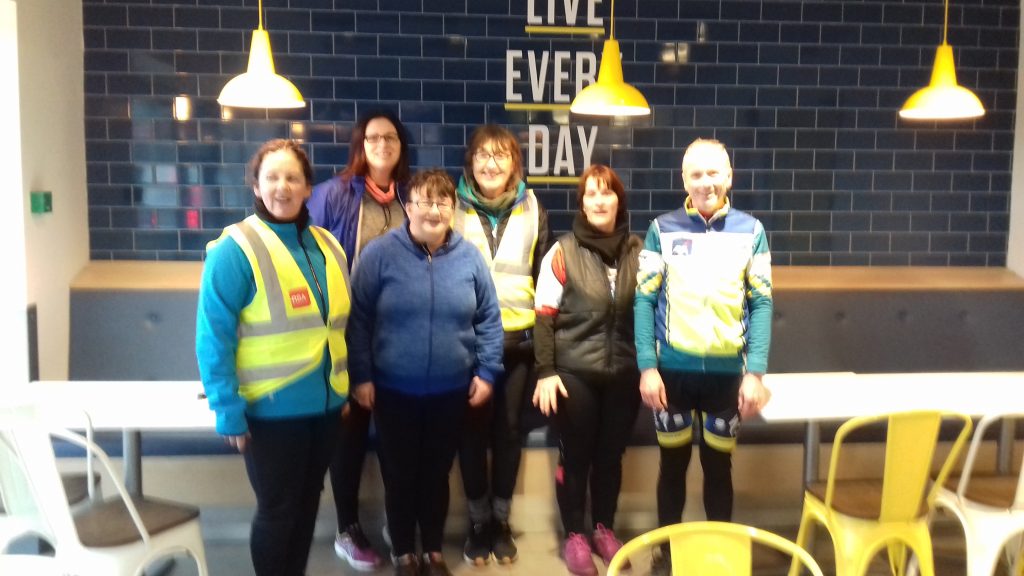 Happy Christmas to all the cyclists who took part in our community bike rides in 2019 and thanks for your company on the cycles every Saturday and Sunday. Everyone really enjoyed the atmosphere of the group no matter what the weather was like. Hopefully the quote Winter miles make Summer smiles is accurate and we will be smiling all the time.Login in to website and get involved Thanks again to all who helped out.We will be back on the road middle of January.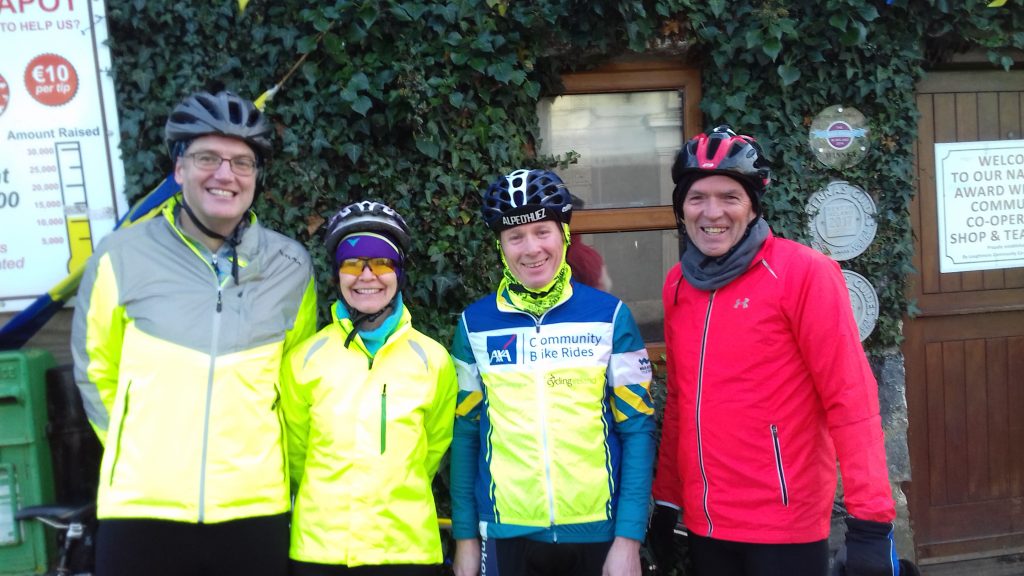 ---
St. Joseph's College Fundraiser
This year's Borrisoleigh Annual Tractor Run in aid of St Joseph's College takes place on Sunday 29th December. Registration starts at 12pm. Grab a coffee and chat with your friends. Depart at 1 pm for a 1 hour run. Return to the school afterwards and enjoy a hot meal with scrumptious food kindly sponsored by Joey O'Dwyer's Butchers Borrisoleigh. Soup sandwiches, buns etc. also donated by the Parents Council. There will be a raffle and the winners will be announced at the school after the Tractor Run.
This year there will be a new Tractor Run for kids. Children can bring their own tractors, bicycles, anything with wheels!
St. Joseph's College Cycle
In conjunction with the Tractor Run on December 29th we are having two cycles which will leave the Town Park at 10am. The longer cycle will go to Thurles, Two Mile Borris, Johnstown, Templetouhy, Templemore and home to refreshments in St. Joseph's College. The second cycle will go to The Ragg, Templemore and home to Borrisoleigh for refreshments. Refreshments supplied by the Parents Council and they will have a donation bucket in the park before cycle. I will put up a reminder nearer to the Cycle so please support this and also enjoy a lovely social cycle at the same time.
---
St Vincent de Paul
S.V.D.P wish to thank everyone who gave so generously to their recent collection.
---
Stories from the past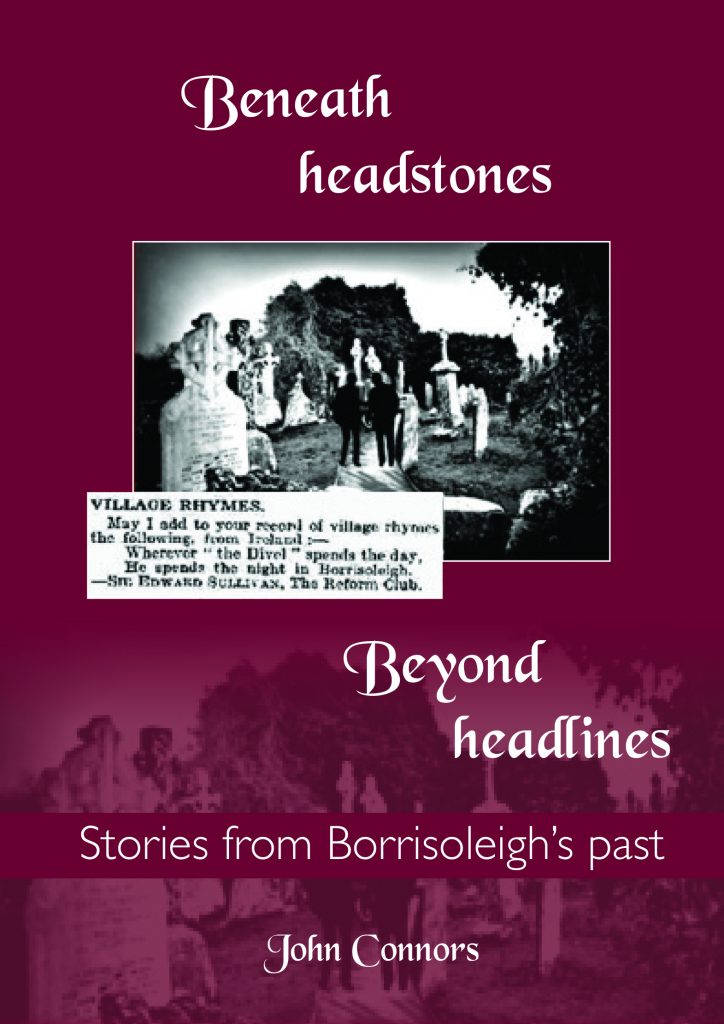 Available at Shanahans, Centra. – Meaghers. – Hurleys and Tipp Co-Op. Also online.
---
In Tune for life Orchestra
---

---
Pic of the Past……..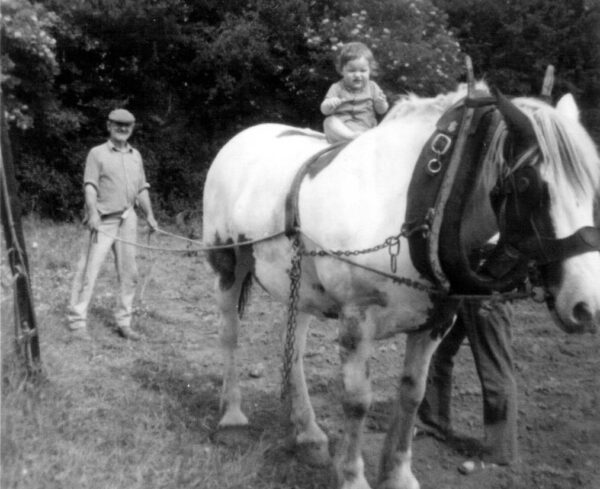 John Delaney, Rathmoy with his grandson John on the horse
---
Your Website Needs You!
Committee: Enda Ryan, Noreen Fahy, Marie McGrath, Derry O'Donnell and Fiona Max
Many thanks to all those who contributed photographs and news items
Remember, we need you to continue to send us material so that we can keep our website current and interesting.
Send your email to:info@borrisoleigh.ie
While we make every effort possible to ensure that the information contained in this Website is accurate and complete, we cannot accept any legal liability as a result of the inaccuracy or incompleteness of the information presented to users of this site. We also reserve the right to edit material for suitability to a website format.
Also, if you like what you see and want to leave a comment, remember to use the Guestbook