18 April 2018
18 Apr 2018
Borrisoleigh Festival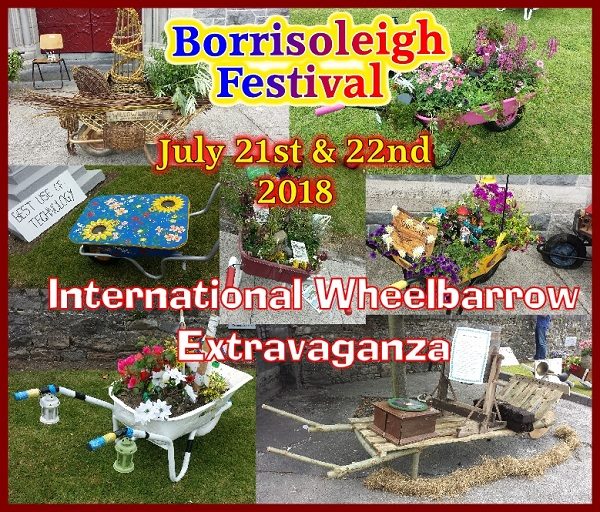 Borrisoleigh Festival is on 21st and 22nd July this year and the committee would like input as to what kind of entertainment they would like to see for children. If you have any suggestions you can contact any committee member or message the festival Facebook page.
Now is a good time to start thinking about your wheelbarrow design in time for the International Wheelbarrow Extravaganza!
The Borrisoleigh Festival Church Gate Collection is on May 5th & 6th. Your support is greatly appreciated!
---
Fundraiser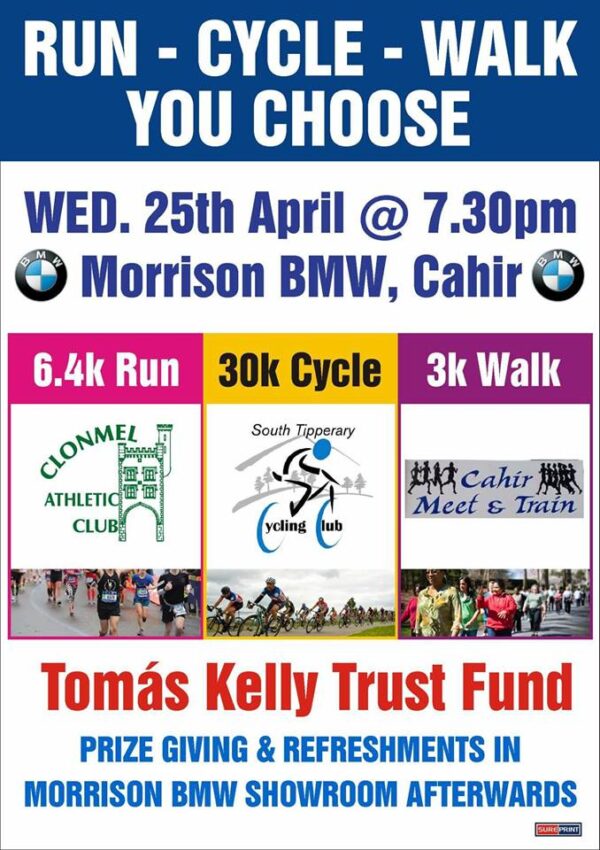 ---
Borrisoleigh Active Social Club
A large group of members of our club headed to Killarney last week. They stayed in the Great Southern Hotel and were treated like royalty. Alot of people availed of the time to do a "little" bit of shopping. The group took a guided tour bus of Killarney and got to see the interesting sites and scenery. Thankfully the weather was very kind to us .
Our next monthly meeting will be on Wed May 2nd at 8pm in the Community Centre Borrisoleigh.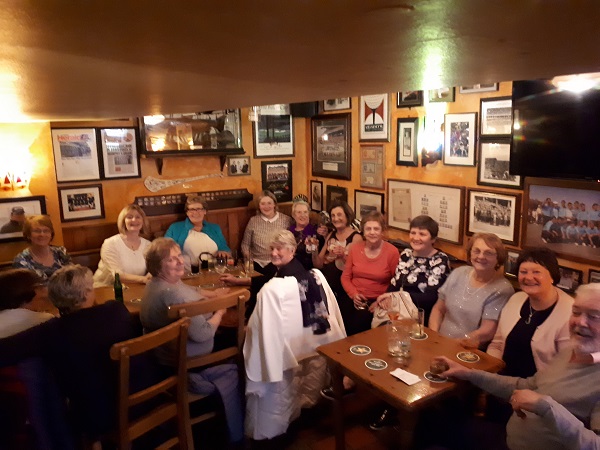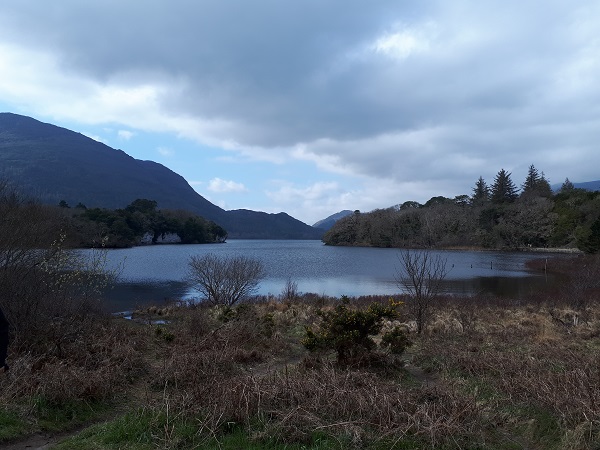 ---
Borrisoleigh Track Attack Notes
Borrisoleigh Mile
If you have an interest in running or if you fancy a challenge, then Borrisoleigh is the place to go on Monday night next when the local Track-Attack Club will host their second annual road mile. This year, the club are delighted to have teamed up with St. Joseph's College and the race sponsor Declan Maher Financial Services and no stone has been left unturned to ensure a positive and sporting event will be enjoyed by all.
Entries this year will be taken in St. Josephs College and the post-race presentation will also be held there. The race will start at 8pm sharp one mile out from the village on the Thurles road side. Entries will close at 7:40pm as athletes and walkers must remember that they will need to make their way to the start line.
The entry fee is €10 for adults and €5 for Under 18's with a maximum entry fee for any family at €20. The event will be chip timed by Premier Timing Systems. The winner of the mens mile will be presented with the Gerard Ryan Perpetual Cup while the first woman who crosses the finish line will be presented with the Paddy Dolan Perpetual Cup. Both of these men have given sterling service to the development and promotion of athletics in the county of Tipperary over very many years and they will be there on the night to present the cups to the eventual victors.
The first 3 men and women will receive a fantastic hand crafted slate trophy which are designed and made by Christy Slattery of Latteragh Crafts. There will also be prizes for the first male and female finishers in Over 40's, 50's, 60's and Under 18's. The first male and female Track-Attacker home will receive a prize as will the first St. Joseph's male and female students as well as teachers.
This year will also see the McCormack Cup presented for the first time. The cup have been presented to St. Josephs College by the McCormack Family in Kilcommon in memory of Ted & Bridget McCormack. The students and teacher off the school have been broken into teams for the mile and the winning team will be presented with the cup and hand crafted medals.
The beauty of the mile distance is that everyone can do it. It doesn't matter if you sprint, run, jog or walk, Track-Attack welcome all to come and compete.
---
Borris-ileigh GAA Club Notes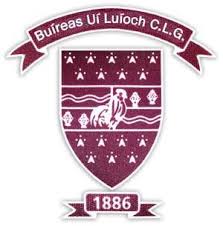 "Tipperary Water" County Senior Hurling Championship:
Well done to our Senior hurlers who opened our 2018 "Tipperary Water" County Senior Hurling Championship Roinn 1 Group 4 campaign with a 4 point victory over a dogged and hard working Portroe side in MacDonagh Park in Nenagh this evening. With the testing weather conditions and the absence of some of our key players through injury this was always going to be a tough fixture and so it proved to be. But that being said we got off to an almost perfect start after 6 minutes when an expert hit pass from Jack Hogan back across the opposition large rectangle found the onrushing Liam Ryan who riffled the ball past former Tipperary shot stopper Darren Gleeson putting us two points up early on. The roles were reversed shortly after when Liam Ryan found a gap in the Portroe defence after receiving a fine Ray McCormack pass, bearing down on the Portroe goal he offloaded the ball across to Jack Hogan who turned his man before finishing the ball to back of Darren Gleesons net for a second time putting us 2-01 to 0-01 ahead.Those two early goals would prove to be a nice for us right throughout the half as a couple of Brendan Maher frees along with another score from Jack Hogan meant we went in at half time four points to the good with the score at 2-04 to 0-06. The second half was tit for tat the whole way through with both teams trading scores. The McCormack brothers Dan and Ray getting some crucial scores with John Sheedy and Kevin O'Halloran to the fore for Portroe with the latter scoring no less than 3 sideline cuts throughout the game. But the two goal cushion proved to be decisive as we ran out the eventual winners on a score line of 2-10 to 0-12 in what was a hard fought win getting the vital 2 points on the board in Group 4. Especially with big tests to come in the form of Loughmore Castleiney and Kiladangan. Well done again to all involved.
The teams and scorers are listed below:
Jack Bourke
Thomas Fahy, Paddy Stapleton, Vinny Stapleton
Seamus Burke, Brendan Maher (0-05(0-04f), Ciaran Cowan
Liam Ryan (1-01), Sean McCormack
Ray McCormack (0-01), Shane Kenny, Dan McCormack (0-02)
Jack Hogan (1-01), Kieran Maher, Matthew Stapleton
Subs Used: Jerry Kelly for Matthew Stapleton, Conor Kenny for Shane Kenny, Aaron Rabbite for Vinny Stapleton
North Minor 'A' Hurling Championship:
Commiserations to our Minor hurlers who were beaten in their opening game of the North Minor 'A' Hurling Championship against Roscrea last Thursday evening. They were unlucky to be beaten on a score line of 0-17 to 0-14 in what was a very closely contested game. The date of our next game is yet to be fixed but any updates regarding fixtures will be posted on our social media accounts. Be sure to sign up for our Clubify page, you can also find us on Facebook by searching "Borris GAA", on Instagram at "borrisileighgaaclub" and on Twitter @Borris_GAA.
North Senior Hurling Championship:
Our Senior's will open the defence of their North Senior Hurling Championship title this weekend when they take on high flying Silvermines in Round 1 of the competition. The Mines who are fresh off the back of a hugely impressive 1-19 to 0-09 point victory over Templederry last weekend will provide stern opposition as we bid to make it through to the Quarter Finals. The game will take place next Sunday evening the 22nd of April in Templederry at 6.30pm. We would like to wish both management and players the best of luck, hopefully the can continue their winning start to the 2018 campaign. All support greatly appreciated. If you can't make the match live score updates will posted on our Twitter page, find us @Borris_GAA.
Thank You Trevor:
We would like to say a huge thank to our own Trevor Groome who gave us his own spare time to replace our recently vandalised outdoor toilet beside the Tennis courts in The Park. The local community work very hard to keep these wonderful facilities we are lucky to have in the Park as well as we possibly can. So with that in mind in future we would ask anybody who witnesses any anti-social behaviour in the Park to report it to anyone on the Club committee to ensure such conduct does not happen again. Thank you.
Borris-Ileigh GAA Golf Classic 2018:
The 2018 Borris-Ileigh GAA Annual Golf Classic will take place this year across the weekend of 11th and 12th of May in Rathdowney Golf Club. We encourage all from near and far to come along for a Round in what is guaranteed to be a great day out for all with food and refreshments provided for all on the day. Entry for a team of 4 is €140 and sponsorship of a tea box is €50. The Tea Times are open for bookings as of now, so to get your bookings in contact Martin Fahy (087) 2608780 for all of the details. Don't hesitate to spread the word, we look forward to seeing you all on the 11th and 12th of May.
Lotto:
This Results of our weekly Borris-Ileigh GAA Club Lotto draw are as follows:
The numbers played were 2, 3, 8 and 22. This weeks Lucky Dip winners were:
Joe Barry, c/o Clodagh Bar

Joanne Young, Mountgeorge

Maurice Ryan, Ileigh

Ryan Boys, Gurteeny
Well done to all of this weeks lucky dip winners. Next Weeks Jackpot is up to a nice €6,800.
If you wish to play online in time for next weeks draw you can do so here: https://t.co/dgS65gWjRk
Best of luck all entries and thank you for your continued support.
Borris Abu!
---
Borris-Ileigh Camogie
Book Launch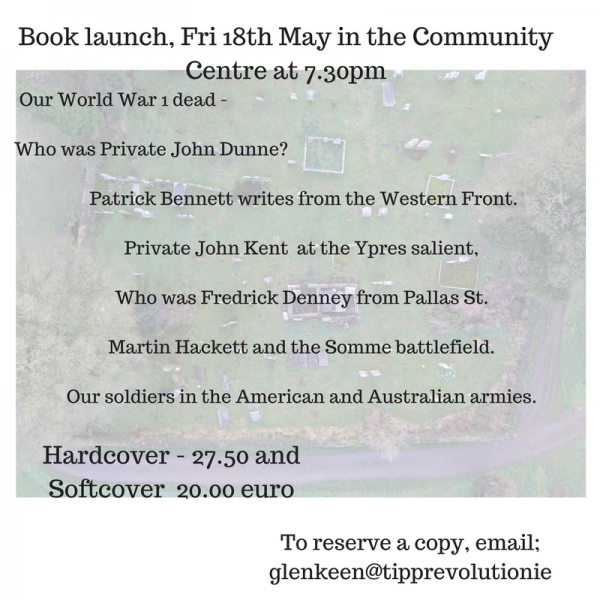 Please note: Email address should read glankeen@tipprevolution.ie
---
Borrisoleigh Historical Society
A ceremony of remembrance and commemoration in memory of Sean Bergin, Nenagh and Stephen McDermott, Roscommon, will be held in Loughglynn, Co. Roscommon on Saturday next April 21st. The two men died in an engagement between IRA and the Leicestershire Regiment, British Army during the War of Independence, in April 1921. Sean Bergin's body was brought back to Nenagh and interred in Old Lisbunny Cemetery. The ballad 'The Woodlands of Loughglynn' was written in memory of the event. Saturday's ceremony, which will include Mass at the site where the men died, is being organised by Loughglynn Historical Society, with the support of Ormond Historical Society. A Colour Party from the Irish Army will lead the proceedings and a Bugler from the No 2 Brigade Band, based in Custume Barracks, Athlone will sound the Last Post and Reveille. Tipperary people have an opportunity to attend, what promises to be a colourful and historic event, as a bus serving Templemore, Borrisoleigh and Nenagh leaves for Loughglynn on Saturday morning and some seats are still available. Contact John Connors; 086-2752634.
---
Borris-Ileigh Camogie Club Notes

CLOTHES COLLECTION: Time to do the spring clean!
Clothes collections will take place on Saturday April 21st at the pavilion from 10.00
am to 12 midday and on Monday and Tuesday evening (April 23rd & 24th) from 7 to
8pm. Paired shoes and belts also accepted. Your support would be appreciated.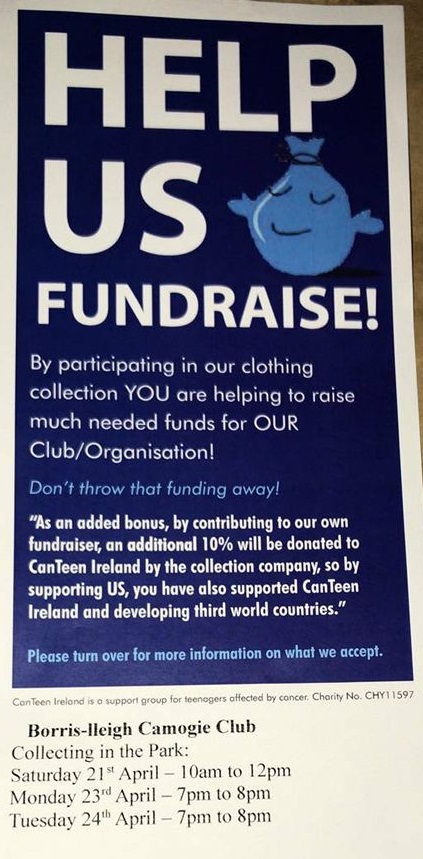 ​​​​​U16's play Moycarkey at home on this Friday April 20 th at 6.30pm. Good luck girls.
U12's played Cahir on Tuesday last with a fantastic result of Borris: 6-04 to Cahir 0-04. Scores from: Ava Bevans 5-03, Emma Quigley 1-00 & ; Aoife Fitzgerald 0-01. Well done girls.
They also had another victory on Thursday last with a fine performance from the girls with a final result of Borris 8-06 to Drom 1-00. Scores from: Ava Bevans 5-05, Emma Maher 0-01 & Aoife Fitzgerald 3-00. Fantastic
win girls.
Next games vs. Moycarkey and Fethard to be announced.
U10's are back training strong in preparation for upcoming County Blitz's in the Ragg camogie grounds. Proposed dates as follows: April 28th, May 26th , June 30th , July 28th , August 25th & September 29th .
U8 and U6 training will re-commence shortly.
​​​​​
---
Marian Hall Lotto Results
Lotto numbers 9 13 22 25
No winner
No match 3
2 lucky dips €75 each:
1 TF Stapleton/ Jose Byrne
2Statia Treacy
Next weeks jackpot €6,800
---
Borrisoleigh Drama Group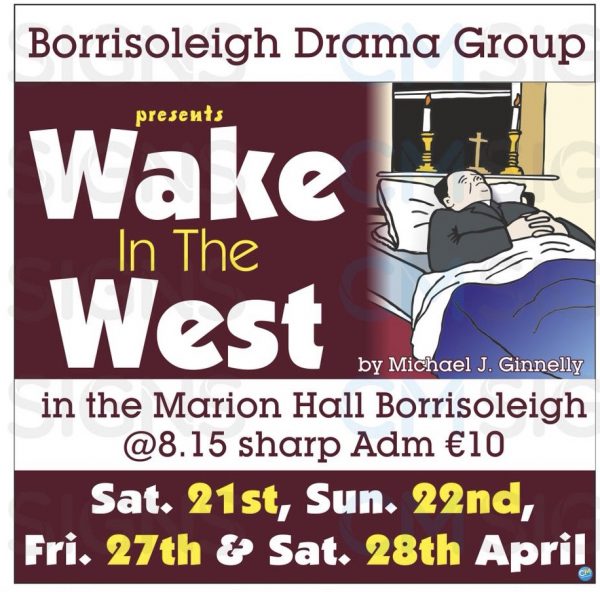 Borrisoleigh Drama Group will stage the very popular comedy ' A Wake in the West' by M.J.Ginnelly on Saturday 21 April, Sunday 22 April, Friday 27 April and Saturday 28 April in the Marion hall , Borrisoleigh at 8.15 pm nightly.We look forward to your support once again this year. Donations will be made to the new Autism unit at St Cualan's Primary School and to local clubs.
Borrisoleigh Drama Group in rehearsal for the popular comedy 'A Wake in the West'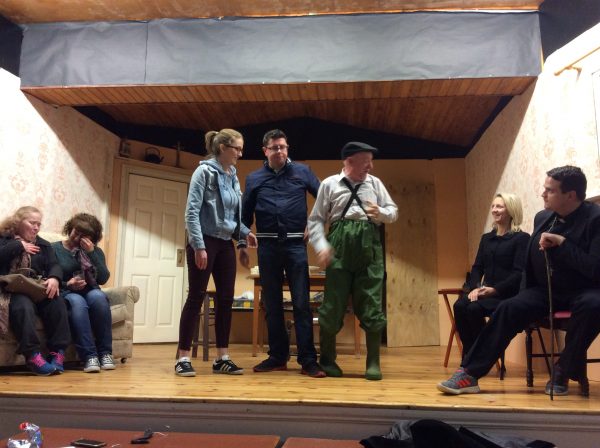 ---
Community Centre Presentation to North Tipperary Hospice
A cookery demonstration was held on 14th March in Borrisoleigh Community Centre in aid of North Tipperary Hospice.It was hosted by Naomi (Thurles) and was a very enjoyable night. 930 Euro was raised on the night for this great cause.
A presentation was made to Geri Cantwell on behalf of North Tipp Hospice.
---
May Masses and Devotions in Our Lady of Clonfert Church
Our programme for May Masses and Devotions at the Shrine in Our Lady of Clonfert Church, Clonfert, Ballinasloe, Co. Galway. We have welcomed to date, many Tipperary people each May but it would be great to see some more friendly Tipperary faces this side of the River Shannon.
Fr. Declan McInerney. P.P.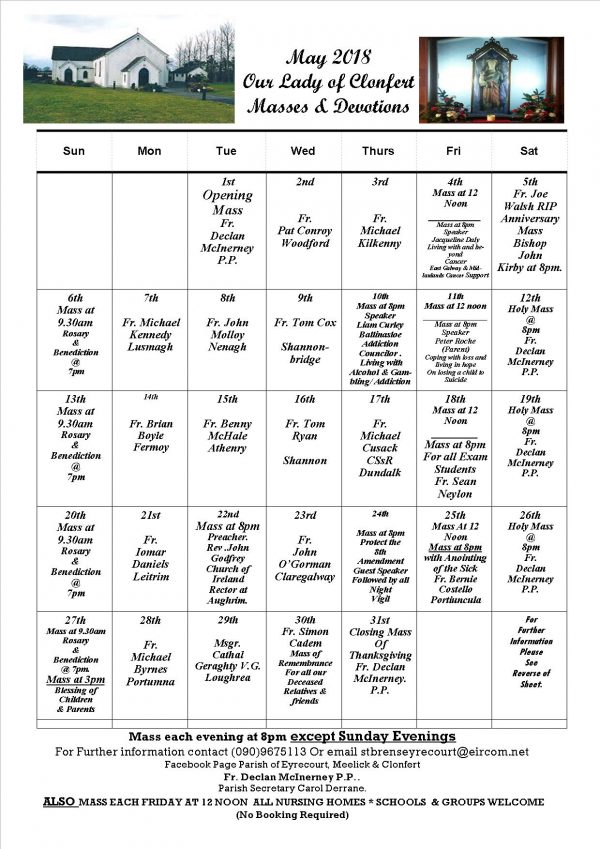 History of the Statue of Our Lady of Clonfert
This Madonna and Child is a 14th Century hand-carved wooden figure. It is of native craftsmanship, one of a number of examples from a school of woodcarving, which apparently flourished in the Shannon area from the 13th to the 17th Century.
The Statue highlights Mary as the Mother of the Human Race, standing within reach of all. Undoubtedly this statue originated in one of the two religious houses nearby at that time; St. Brendan's Monastery or the famous Clonfert Cathedral.
It was hidden in a hollow oak tree during the Cromwellian Persecution of the Catholics in the 17th Century. Tradition has it that in the 19th Century it was found by woodcutters, who accidently cut off the left arm.
It was at one stage in view in the National Museum in Dublin and was carried in procession in the Eucharistic Congress in Dublin in 1932. Instrumental in the granting of many petitions through the intercession of the Blessed Virgin, Mary.
Brief Summary
2nd May 1st Anniversary Mass for Fr. Dan O'Donovan CC Ballinasloe All welcome
4th May Jacqueline Daly is a director of the East Galway and Midlands Cancer Support Centre (Le Cheile) Ballinasloe . She will talk on living with and beyond Cancer.
5th May Anniversary Mass for Fr. Joe Walsh RIP . Bishop John Kirby
10th May Liam Curley, Creagh , Ballinasloe, is an addiction councillor with many years of experience dealing with various forms of addiction. Liam will speak of Alcohol and Gambling addiction and living with someone who carries the burden of addiction.
11th May Peter Roche sadly lost his son to suicide in 2010, he will tell his story and offer support in relation to coping with loss and moving forward in Hope
17th May Fr. Michael Cusack is a Redemptorist Priest and will be well known to those who attend Galway and Esker Novena. A gifted preacher and will have plenty of food for thought
18th May Mass for Exam Students for everyone taking exams at all levels with special Exam prayer Card.
24th May Mass on Eve of the Referendum . ( for the protection of the 8th Amendment )Guest speaker followed by all night prayer vigil at the Shrine . All welcome.
25th May Mass with Fr. Bernie Costello Portiuncula, with Anointing of the Sick (Hall across from Church also available on the night)
27th May Mass at 3pm and Blessing of Parents and Children (bring ear plugs)
30th May Mass for all our deceased relatives and friends. Fr. Simon Cadem.
MASS WILL BE BROADCAST ON A LARGE TV SCREEN IN THE HALL ACROSS FROM THE CHURCH EACH NIGHT.
Practical advice Arrive on time and bring a bottle of Water & a cushion if needed !!!!!!!!!!!!!!!!!!!!!!!!!!!
Fr. Declan McInerney P.P.
---
Twin Celebrations
---
Pic of the Past ………..down memory lane
---
Committee: Enda Ryan, Noreen Fahy, Marie McGrath and Derry O'Donnell
Many thanks to all those who contributed photographs and news items
Remember, we need you to continue to send us material so that we can keep our website current and interesting.
While we make every effort possible to ensure that the information contained in this Website is accurate and complete, we cannot accept any legal liability as a result of the inaccuracy or incompleteness of the information presented to users of this site.
Also, if you like what you see and want to leave a comment, remember to use the Guestbook
---