Littering in the Sand Trap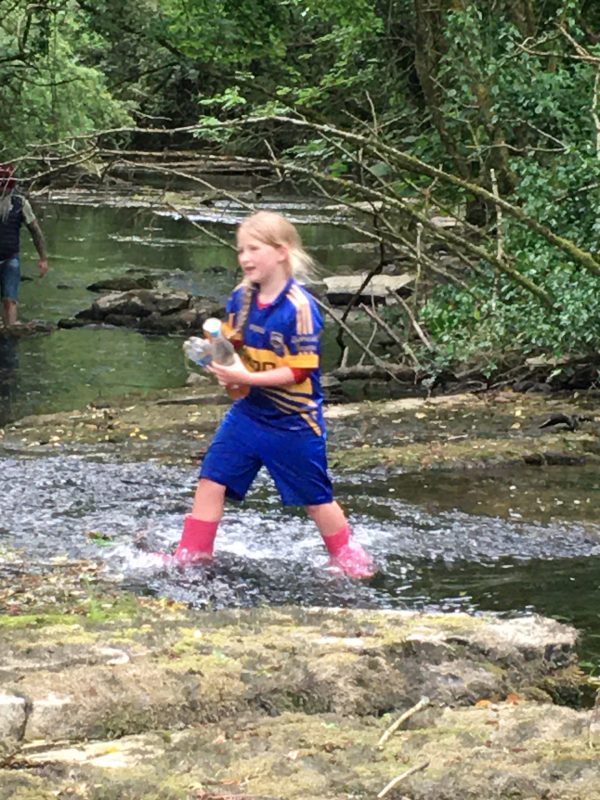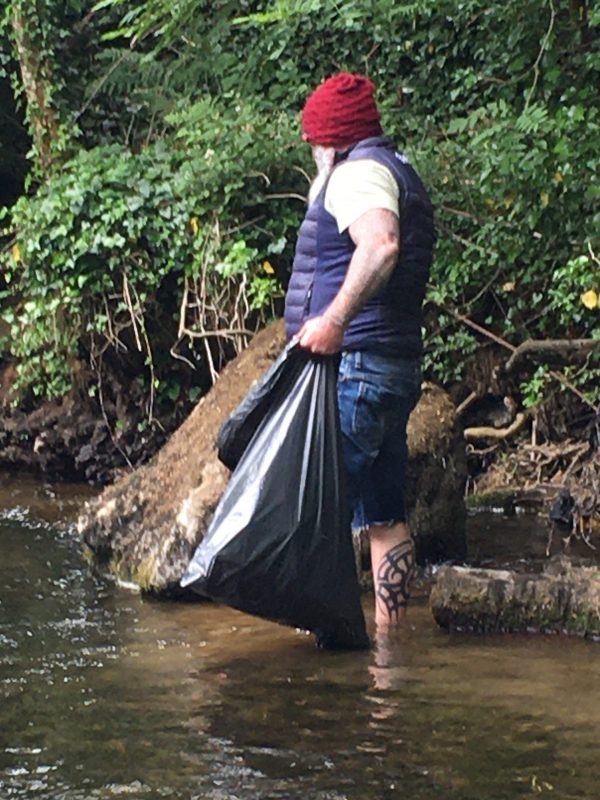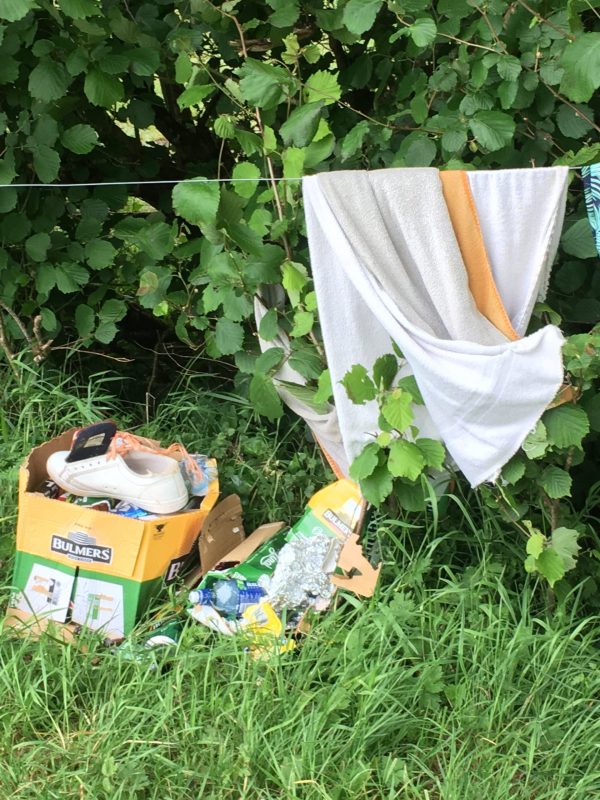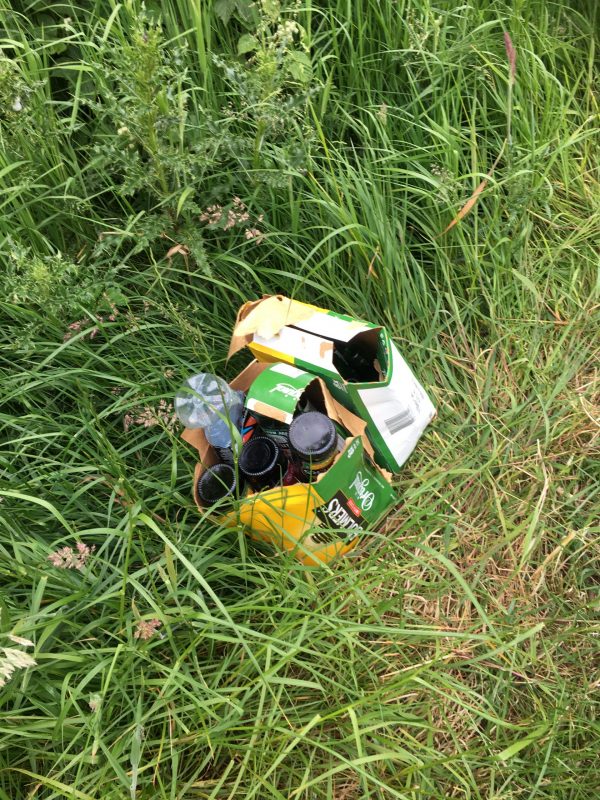 Matthew Ryan and his family were in the sand trap recently and above are pictures of the state it was left in after the recent good weather. They collected 3 bags of cans and bottles from the river between the bridge and the swimming hole. The hill is still covered with litter, towels, bottles and cans. A beautiful local amenity trashed, some people should be ashamed!!!!!
---
Borrisoleigh Bottling Ltd
---
Easy Chocolate Bun Recipe
---
An Taisce Spring Clean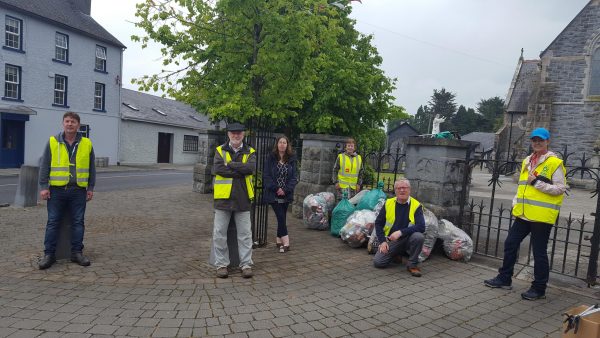 Joe Loughnane, Ollie Delaney, Teresa Kiely, Biddy Hurley, Liam Donnelly & Gráinne Moore
A big thank you to everyone who volunteered their time and helped out with the An Taisce spring clean on Saturday morning last.
---
The Victorious 1978 Junior Champions

On this sad occasion of the death of Matt O'Connell R.I.P. Matt was a valued member of the victorious team .
This team contained two winning All Ireland winning captains. Bobby Ryan & Michael Ryan and an All Ireland medal winner with Francie Spillane.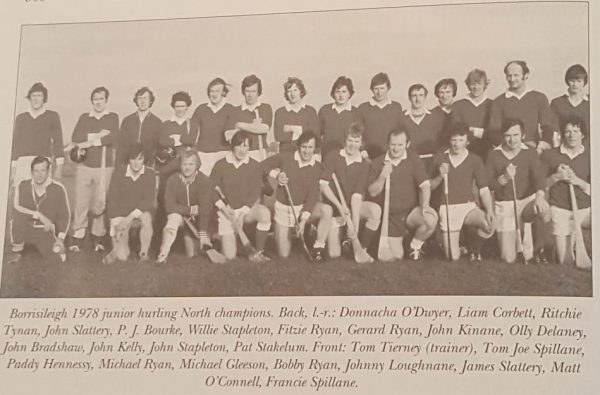 Matt was in good company being a part of this team. The team was managed by the late Tom Tierney a brilliant manager. We would like to extend our deepest sympathies to the O'Connell Family. Picture sent in by Paudie & Helen Stapleton, Dublin.
---
Axa Community Bike Ride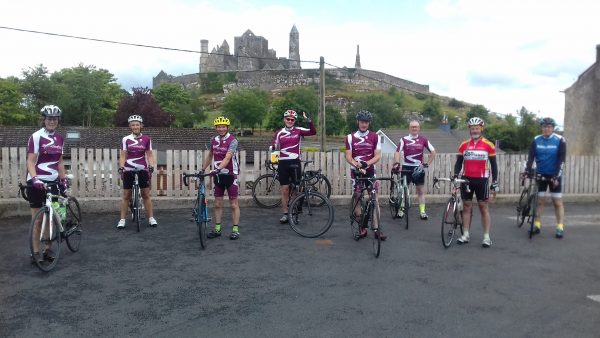 Thanks to all cyclists who take part in the Community cycling for their patience and it looks like we will be back cycling in July.It is brilliant to see so many new cyclists on the road and if you are interested in group cycling register now on axa community bike ride website and be ready to go.I have 4 Borrisoleigh club gilets for sale if anyone interested 40 euros each.Be careful on the road and always wear a helmet.
---
St. Joseph's College Notes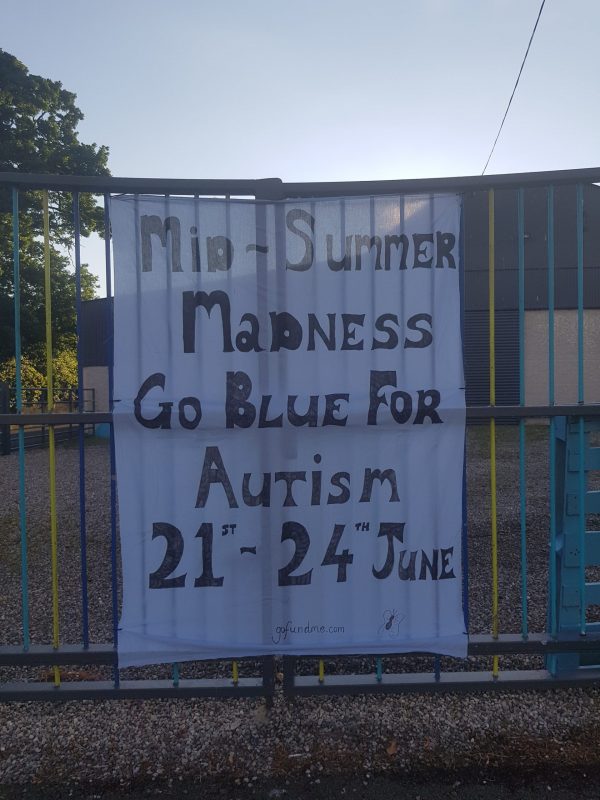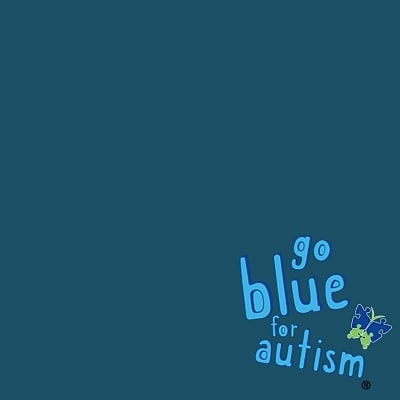 Working with our children who have Autism has been an amazing journey so far. They deserve the very best that we can offer. So please take the time to support us in providing the best possible experience for these wonderful children while they are at St. Joseph's College.
We are privileged to have opened our ASD Special Class in 2019 with our growing numbers we have acquired a new home (that needs a lot of work!) We need your support.
Please go blue for Autism,you can donate to our GoFundMe page ( just look up St Joseph's College) or you can pledge your support by giving of your time products and skills, carpenters, painters, plumbers we need your expertise,all help will be much appreciated.
It's all happening this weekend June 21st -24th, wear blue, dye your hair blue, paint your shed blue whatever takes your fancy get involved and send your pictures to us on our Facebook Instagram or Twitter pages.
Have a great time whatever you do and don't forget to donate.
Thank you
---
Parish News
Church Collections
Thanks to all whom so far have contributed to our collections. If you have not already done please return your contributions to the Parochial House or the Parish Office on Monday, Thursday and Friday mornings.
Recently Deceased
Please pray for the soul of Matt O'Connell, R.I.P. Ballyroan who was interred recently.
Milford Care Centre is offering an online Bereavement Support Education Programme, commencing on Wednesday 16th September 2020 and running over 12 consecutive Wednesdays, with a personal development weekend on 3rd Oct; 4th October 2020. Fees apply and some bursaries are available.
This programme is aimed at anyone who is interested in learning more about the grief experience and how to support bereaved people in an informal setting.
This will be a weekly online webinar course with the personal development weekend being delivered in person, subject to Public Health guidelines.
An online live webinar Information Evening for the programme is taking place on Wednesday 17th June 2020 from 6pm – 7pm and anyone interested should participate to see if the programme will meet their needs.
If you would like to participate in this information evening, please register with Geraldine Aherne, Education Department, at g.aherne@milfordcc.ie or 061-485841 by 15th June 2020 and an invite with online access instructions will be sent to you.
Thought for the week.
If you seek peace be still, if you seek wisdom be silent and if you seek love be yourself.-Becca Lee.
---
20 in 20 Track Attack group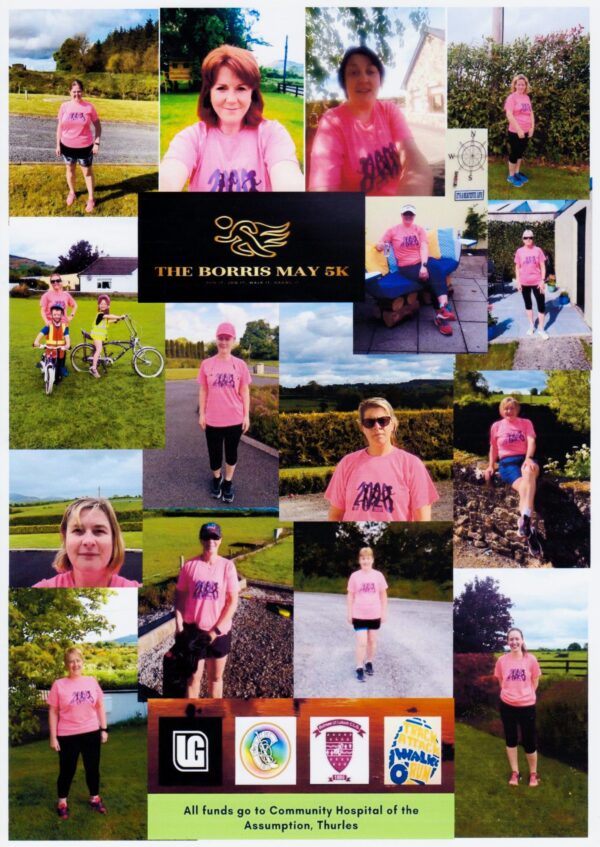 In October 2019 a group of ladies who were training together at John F's Thursday night Track Attack sessions headed to Kilkenny to take part in the 2019 Pink Run for Breast Cancer. Having enjoyed that day out it was decided to commit as a group to take part in 20 organised running events in 2020. With t-shirts kindly sponsored by Declan Maher Financial Services Ltd, and bearing the Track Attack logo and a 20 in 20 logo designed by John F, the group set out to complete the challenge and became known as the "20 in 20 Pink Ladies".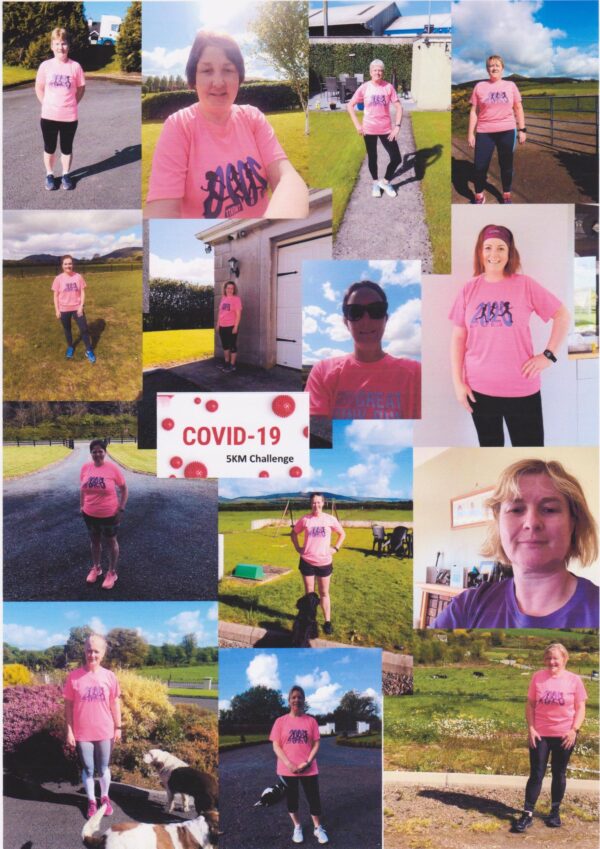 A number of runs were completed in early 2020, including the Limerick 10km for Milford Hospice and the Lough Boora night 10km run. And then, COVID-19 happened and the group wondered would it be possible to attain the goal of 20 runs in 2020. With determination and the possibility of completing organised runs virtually the group have, since March, participated in the Templemore Fit4Life and Borris May 5km for the Hospital of the Assumption, a 10km run for the Down Syndrome Centre and all group members are currently participating in the 100km in 30 days challenge for Breast Cancer Ireland and the Laura Lynn Children's Hospice. While the group members have participated in these runs on their own, and within their own limited radius, the group arrange that all members are running at that same time, offering virtual support and encouragement to each other.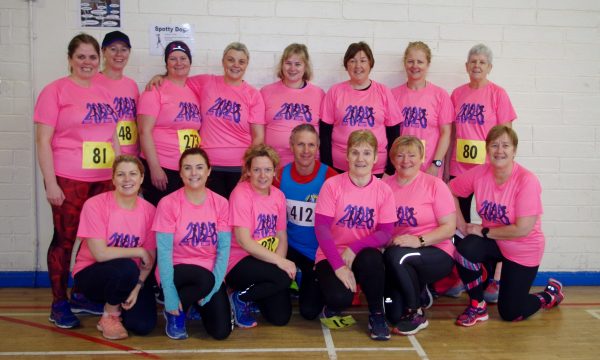 Many more runs are planned including the Roscrea 6km for Autism Awareness, the Thurles Crokes Dave Fogarty 4 mile run for the Tipperary Down Syndrome Branch and Run the Liberties event for St James Hospital to acknowledge the Year of the Nurse. With plenty other runs planned for the rest of 2020 there is little doubt that this group will reach the target and raise money for many worthy charities along the way. There is even talk of a Half and a Full Marathon by some of the group! Many of the ladies involved would not have managed what this group has achieved and will achieve on their own without the support and encouragement of each other. As Aristotle said "The whole is greater than the sum of the parts".
From the 20 in 20 Track Attack group
PS. Hopefully we will have an update at the end of June on the successful completion of our 2 big 100km Challenges
---
Local Authorities Waters Programme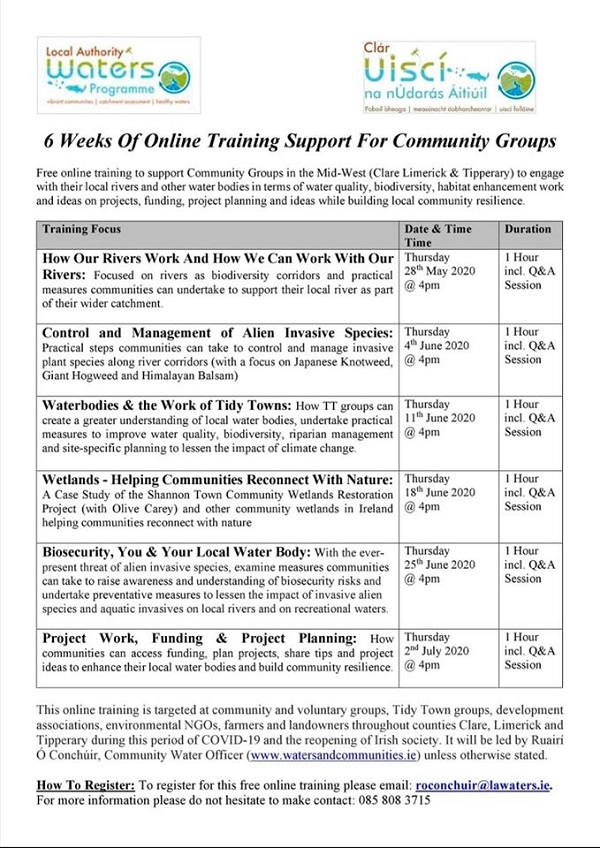 Pic of the Past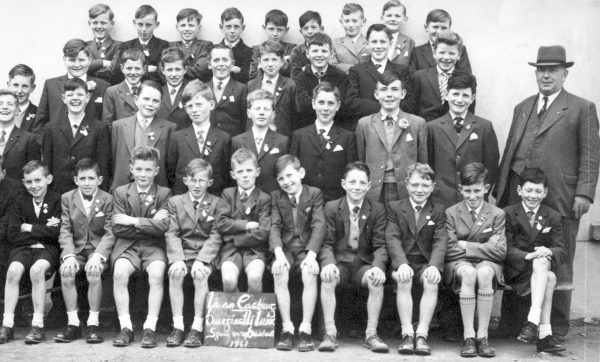 Boys' National School – Confirmation Class of 1961
Back: T.O'Dwyer, H. Groome, T. Stapleton, J. Kennedy, M. Stapleton, M. Patterson, S. Tynan, P. Fanning and M. Slattery
Second row: N. Gleeson, F. Chadwick, J. Ryan, P. Kennedy, L. Smith, P. Ryan, P. Dolan, T. Delaney, L. Carroll and Dick Barrow N.T.
Third row:P.Harty, J. Stapleton, O. Kent, N. O'Dwyer, M. Ryan, M. Delaney, M. O'Meara and D. Ryan
Front: T.Maher, P. Ryan, S. Ryan, T. Spillane, T. Ryan, N. Harty, M. Ryan, F. Spillane, J. Finnelly, O. McSherry and P. Devit
---
Your Website Needs You
Committee: Enda Ryan, Noreen Fahy, Marie McGrath, Derry O'Donnell and Fiona Max
Many thanks to all those who contributed photographs and news items.
Remember, we need you to continue to send us material so that we can keep our website current and interesting.
Send your email to: info@borrisoleigh.ie
This website is supported by Borrisoleigh Community Development Association.
While we make every effort possible to ensure that the information contained in this Website is accurate and complete, we cannot accept any legal liability as a result of the inaccuracy or incompleteness of the information presented to users of this site. We also reserve the right to edit material for suitability to a website format.
Also, if you like what you see and want to leave a comment, remember to use the Guestbook.
---