13 September 2017
13 Sep 2017
Borris-Ileigh GAA Club Notes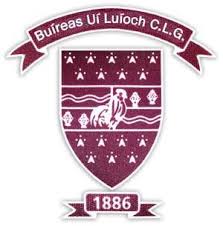 Senior:
Our Senior's continued their rich vain of form with an impressive 14 point victory over South champions Carrick Swans in the County Preliminary Quarter Final in Leahy Park, Cashel last Sunday afternoon. Playing with an enormous gale force wind at their backs in the first half the lads managed to build up an eight point lead at the half time break with the score at 1-12 to 1-04. Two early second half goals from Jack Hogan and Conor Kenny set us on our way to hard fought victory in a very physically testing conditions on a scorline of 3-16 to 2-05. We now move on to play Loughmore Castleiney in the County Senior Hurling Championship in attempt to reach our first Semi Final since 2013.
Junior:
Our Junior's run in the North 'A' Championship came to an end at the Semi Final stage as they were defeated by Toomevara last Friday evening in Templederry. They were beaten on a scoreline of 3-16 to 1-15 after a very close game. A game we could have easily won but things just didn't go our way. We as a club would like to thank both the management and the players for the huge effort they have put in this year from start to finish. Overall a good year with something to build on for the years to come.
Special Mention:
The club would like to take this opportunity to thank everyone for all their help during the last week for giving our home in Bishop Quinlan Park a much needed facelift. A special mention must go to Trevor Groome who spent countless hours washing and painting our club house and all our facilities around the field and the huge amount of tidying up that was done. Also we would like to thank Martin Ryan, who on his short visit home, gave up his free
time to help dig out the banks around our playing fields to give them a brand new look. Following on from all this work that has been done we would ask all our patrons to please show due respect when using all the great facilities we have, we hope this will now put a stop to any anti-social behaviour and vandalism that has been a blight to the club. We finally ask, as a show of respect to the countless hours of work that is being put into keeping the park in pristine condition, that anyone that sees anything untoward that they report it to the club or the relevant authorities and that all parents remind kids using the fields to show it the same respect and to use the numerous bins provided. This is everyone's Park, so let's treat it like accordingly.
Lotto:
Our Jackpot is now up to a MASSIVE €18,600 for the coming week. This weeks numbers were 1, 6, 9 and 11.
Tickets are available at all local shops and pubs.
4 – LUCKY DIP WINNERS – €50.00 each
1. Kathy Butler, Bouladuff
2. Mary Cummins, c/o Shanahans
3. McCormack Bros, c/o Coffey's Bar
4. Andrew Ryan, Garrangrena
Well done to all this weeks lucky dip winners. If you wish to play online you can do so here: https://www.locallotto.ie/localhome.asp?LL_ID=549
---
Borris-Ileigh Juvenile GAA Club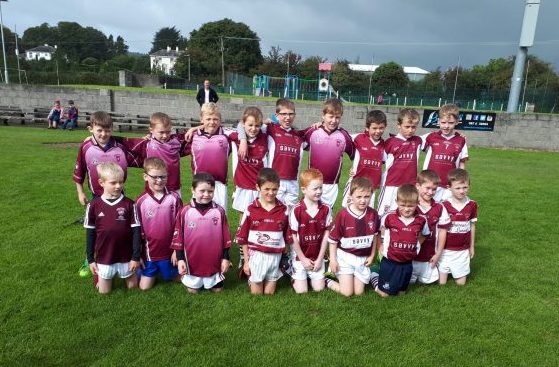 Meagher Cup
Saturday 9th September Borris-Ileigh Juvenile club held the Meagher Cup (U8 hurling tournament) for its 14th successive year.
The draw took place which saw Borris-Ileigh play against Upperchurch Drombane GAA and on the other half of the field Loughmore/Castleiney played against Drom/Inch. Despite the weather not being the best, great strength and determination was on show as all the kids played through the rain. Our boys gave an excellent account of themselves as did every other child with excellent skills on display.

The Cup was contested by Borris-Ileigh and Drom/Inch with Borris-Ileigh after a dominant first half finishing out winners of the Meagher Cup at full time. The shield final was contested by Upperchurch/Drombane and Loughmore-Castleiney GAA and Upperchurch proved a little stronger on the day. Each child was presented with a medal for their efforts by Juvenile chairman Jody Boyle.

The club would like to thank Rose Stapleton for presenting the Meagher Cup. Also, our guest teams, their families and mentors for the great games we all enjoyed and our backroom team, committee members, coaches and parents for the organisation on the day and the refreshments they supplied to all there on the day. Each and everyone of the kids were a credit to you and the club are very proud of them all. Thanks to the guys for marking out the field. A great job and well done to both referees involved Gerry Treacy and Liam Shanahan.

Finally, The Borris-Ileigh Juvenile club would like to thank Trevor Groome for the trojan work he has done both indoors & outdoors around the park.
Photo Credit: Mike Ryan
Upcoming fixtures:
U11A
Wednesday 13th at 6.30pm
Opposition: Silvermines
Venue: Borrisoleigh
U13A
Friday 15th at 6.15pm
Opposition: Roscrea
Venue: Roscrea
U10
Annual U10 Mick Prior tournament
Saturday 16th
10.45am: Team Parade
11.00am: Round 1 matches
U11C
Monday 18th at 6.45pm
Opposition: Shannon Rovers
Venue: Borrisoleigh
U13A
Monday 18th at 6.30pm
Opposition: Nenagh Eire Og
Venue: Borrisoleigh
The best of luck to all!
Follow Borris-Ileigh Juvenile GAA Club on Facebook for all the latest updates https://www.facebook.com/BorrisileighJuvenileGAA
---
Parochial House Telephone Number
The telephone number for the Parochial House has changed. To contact Fr. Hennessy please use the following number 0504 51935.
---
Farewell Evening
Borrisoleigh and Ileigh Farewell Evening in acknowledgement of the contribution of Fr. Liam Everard, P.P.
A farewell evening will take place in October to thank Fr. Liam Everard for his many years of outstanding service to the people of Borrisoleigh parish and farther afield.
Should you wish to be associated with a presentation to Fr. Liam please sign the gift cards that can be found in any local business premises from Monday 11th of September.
All donations very welcome.
---
Scór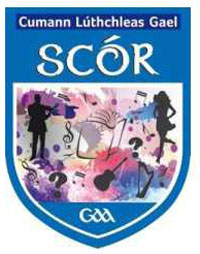 Set Dancing Classes will return on Thursday 14th September in the Marian Hall. Beginners welcome from Junior Infants age and upwards at 6.30 – 7.00pm.
All existing members please return to the same class time as last year.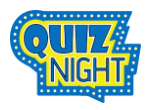 SAVE THE DATE
Borrisoleigh Scor will hold an adult table quiz in Finns on Friday 27th October 2017.
Please Support.
---
Tipperary Mini Marathon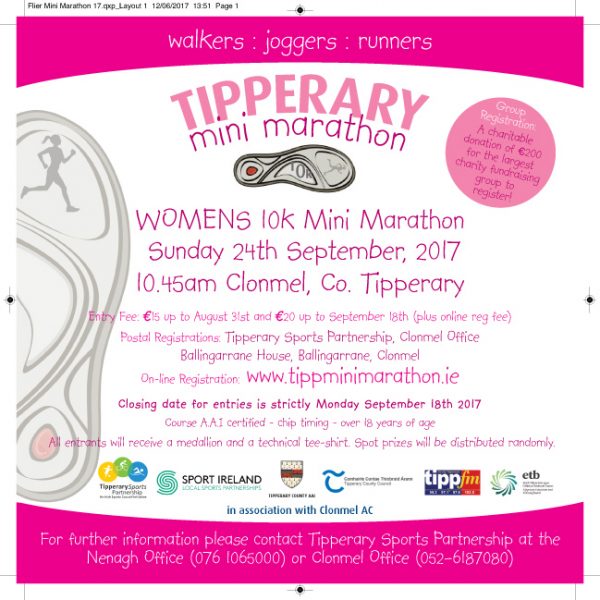 ---
St Joseph's College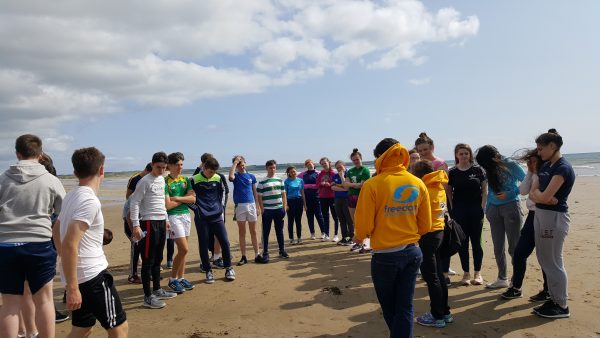 Last Tuesday the 5th September, our TY class headed off on the first of our class outings. This involved surfing in Tramore, which was thoroughly enjoyed by all. Conditions were excellent with great waves and pleasant late Summer sunshine. After enjoying an al fresco lunch, it was back to the beach again for team challenges. This proved to be great fun and an effective bonding exercise for the class and a perfect way for everyone to get to know the students which have joined our school this year.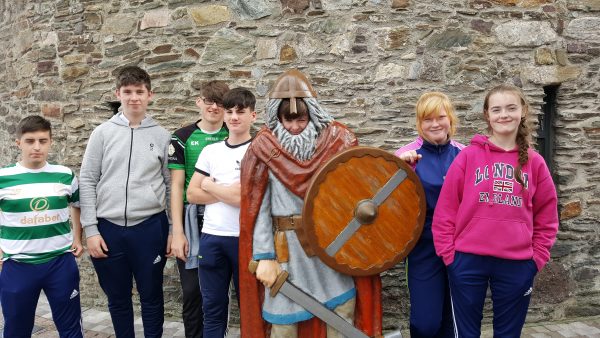 Later, it was into Waterford city to avail of cultural and historical activities. As well as exploring the Viking triangle, the most impressive aspect of our visit was the 3D virtual reality Viking experience which was completely immersive and gave a total sense of living during those turbulent times. While wearing the headset we could travel back in time in an almost scarily realistic and multi sensory way. Thumbs up all round! It was a great start to what we hope will be a very beneficial and enjoyable year for our TY class.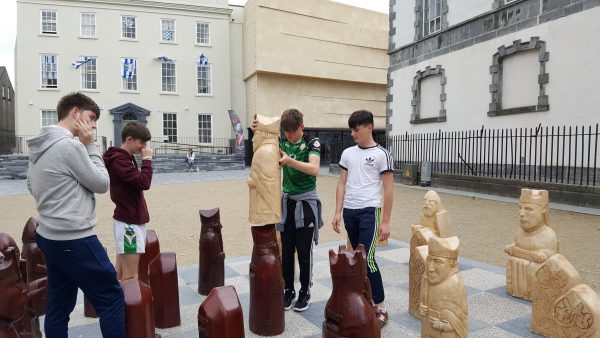 ---
Borris-Ileigh Camogie Club Notes

Seniors play Cahir (away) on Saturday September 16th at twelve noon. Your support would be appreciated.
Junior B's play Lorrha next at home on Sunday September 17th.
Remaining fixtures:
Sat 23rd Sept at 12noon away to Burgess
Sat 30th Sept at 12noon at home to Silvermines.
Minors are due to play County Semi-final shortly. Date and time to be confirmed.
U14's – Remaining fixtures:
Sun 17th September at noon vs. St. Cronans away.
Sun 24th September at noon vs. Thurles at home.
Great win for the U12's who played Annacarty on Tuesday last.
Final Score: Borris-Ieigh:3-04 Annacarty:2-01. Scores from: Emma Maher 0-02 Aoife Fitzgerald 1-01 and Ava Bevans 2-01
Remaining fixture is Tuesday 26th Sept away vs. Clonoulty at 6.15.
U10's have a busy few weeks ahead and are due to attend a blitz day in Holycross at 2pm on Saturday September 16th.
The U10 Tomás Max tournament will take place on Friday September 22nd at 6.30 p.m. This is always a memorable fixture on the club camogie calendar and all support would be appreciated.
U8's have a blitz morning this Saturday 16th Sept in The Ragg Camogie grounds.
---
Borrisoleigh Active Social Club
Borrisoleigh Active Social Club got together last Wed night after the summer break. Alot of ideas have been suggested so it looks like it's going to be another busy season. New members men/women are always welcome to join us.
Our first venture(along with the transition year students) for the season is hosting the Bewleys hospice coffee morning this Fri Sept 15 from 10.30am to 12.30pm. All support will be appreciated.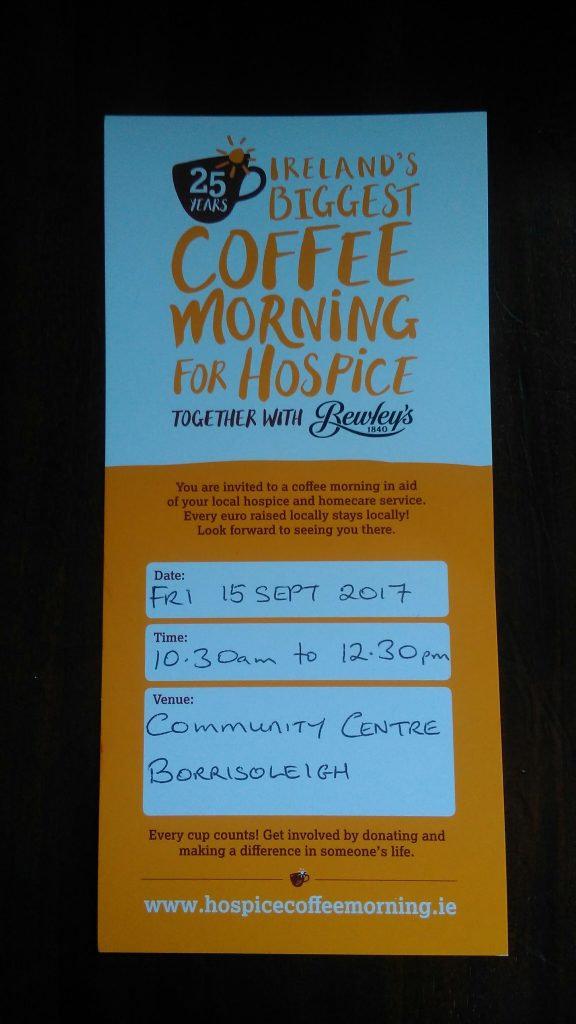 ---
Woodcarving Course
TETB Adult Community Education Service
Time: 10.00am to 12.30 pm every Tuesday for 10 weeks
Where: Borrisoleigh Community Centre
Open to all adults
Fees:€15 for project materials plus €5 per session for use of centre
Tea and coffee provided
Bookings: Phone 0876166225
---
Frank McGrath Cup on tour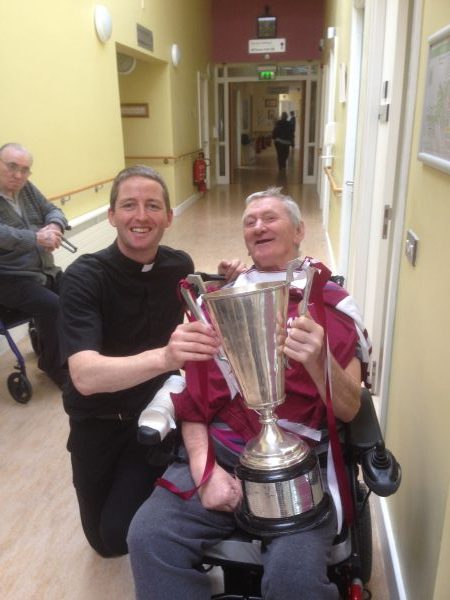 Fr Vincent Stapleton with Murty Gleeson
The Frank McGrath Cup visited some Borrisoleigh residents of the Hospital of the Assumption in Thurles recently in the company of Fr Vincent Stapleton.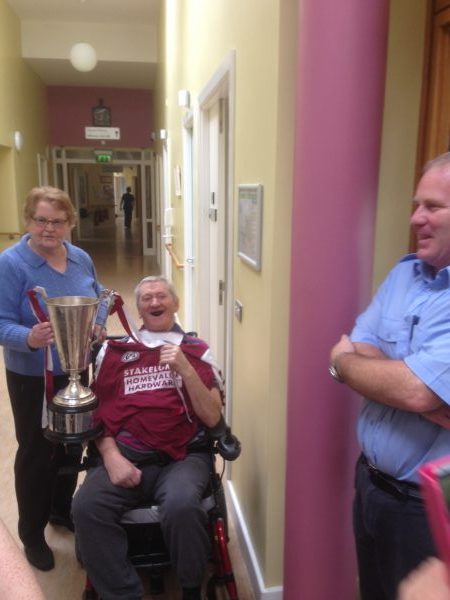 Murty Gleeson with Carmel Hogan and the Cup
---
Borrisoleigh Historical Society
Can you identify who is in these photos?
The following photos were sent in to us, maybe you can identify who is in them. Contact us at the email address below.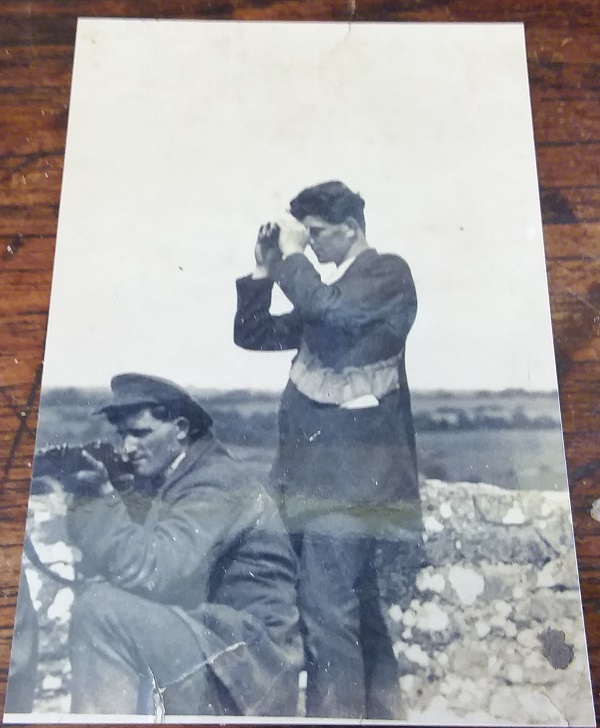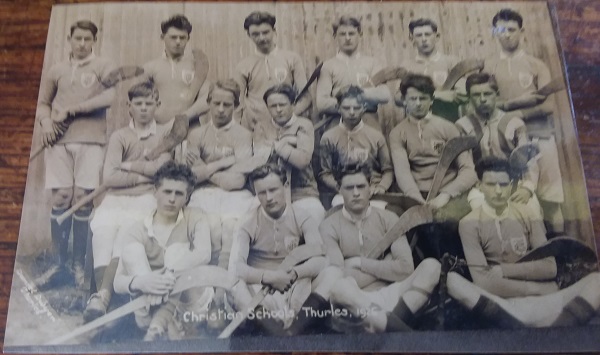 We have been contacted to say that the woman on the right in the front row of the photo below is Sarah Kennedy, Cronovone (formerly of Ballinahow)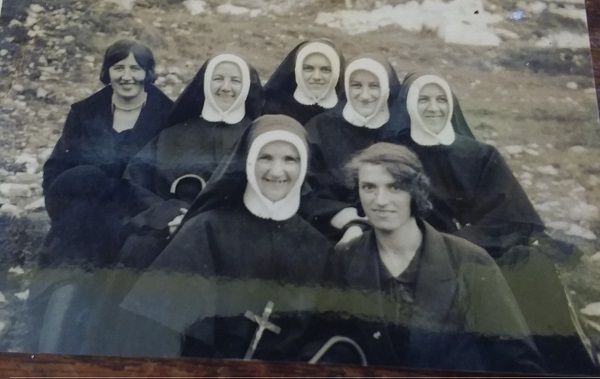 ---
Pic of the Past ………..down memory lane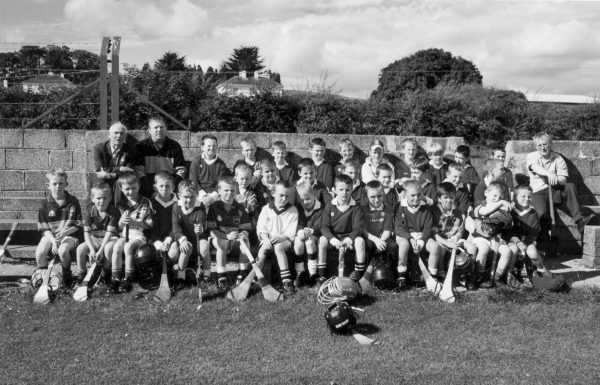 Mick Prior Tournament – 2003
Back: Paddy Prior, Ruairi O'Connell, Paul Stapleton, John Ryan, Trevor Ryan, Seamus Doolin, Tommy Mockler,
Dan McCormack, Patrick Coffey, Sean Bourke, Stephen Shanahan, Danny Ryan and Michael Carey
Middle: David McCormack, Declan Ryan, Philip Fahy, Liam Ryan, Paidi Scanlon, Daniel Ryan, Cathal O'Connell and Seamus Howard
Front: Shane McCormack, Micheál Carey, Eoin Stapleton, Philip McCormack, Shane Kenny, Danny Ryan, Tomás Ryan, James McCormack, Seamus Bourke, Brendan O'Dwyer, Matt Stapleton, Kieran Maher, Declan O'Connell and Jack Hogan
---
Committee: Enda Ryan, Noreen Fahy, Marie McGrath and Derry O'Donnell
Many thanks to all those who contributed photographs and news items
Remember, we need you to continue to send us material so that we can keep our website current and interesting.
While we make every effort possible to ensure that the information contained in this Website is accurate and complete, we cannot accept any legal liability as a result of the inaccuracy or incompleteness of the information presented to users of this site.
Also, if you like what you see and want to leave a comment, remember to use the Guestbook