13 January 2016
13 Jan 2016
Recent technical difficulties with the website
Regular users of the site will have noticed that in December we experienced some technical difficulties which for a brief period prevented us from publishing the weekly news. We are glad to say that this was resolved quite quickly and normal service has resumed. We do however still have some issues with the operation of certain parts of the site and in particular with the display of older news items and we are continuing to work on resolving these. If you experience any other problems with using the site please let us know.
In addition it is a good opportunity at the start of a new year for clubs, societies and businesses to review the content concerning them that is listed on the site to ensure it is up-to-date and to let us know of any changes that might be required, particularly with AGMs coming up. A reminder also that items received after 8pm on Tuesday may not be included in that week's news so send it in good time!
---
Scientists of the future!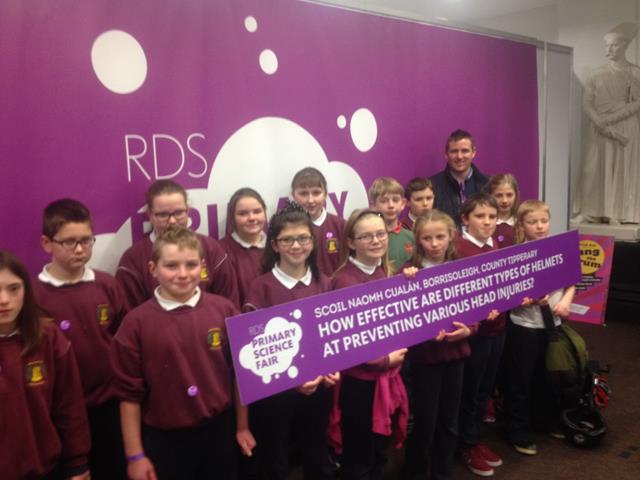 The fifth class students of Scoil Naomh Cualán participated in the BT Young Scientist exhibition last Friday in the R.D.S. Their project was on the effectiveness of different helmets at preventing brain injuries.
Fifth and sixth class researched both the causes and effects of concussion. It is a problem that is getting worse in heavy contact sports.
Fifth class then conducted a series of experiments on a variety of helmets using melons to represent the skull and brain. Everyone had great time dropping the melons and analysing the results!
The project was very well received by the judges, RDS members and the general public. Fifth class have been set the task of designing and making a new type of sports helmet for next years exhibition!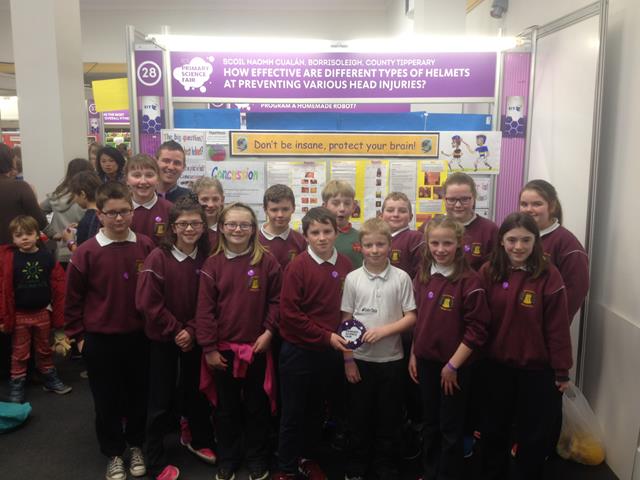 Everyone had a great time at the RDS and we even have a few TV stars in Scoil Naomh Cualán now!
Well done to all the students who worked so hard and represented our school with distinction. More photos from the event are available
here
.
---
Sr. Áine Historical Society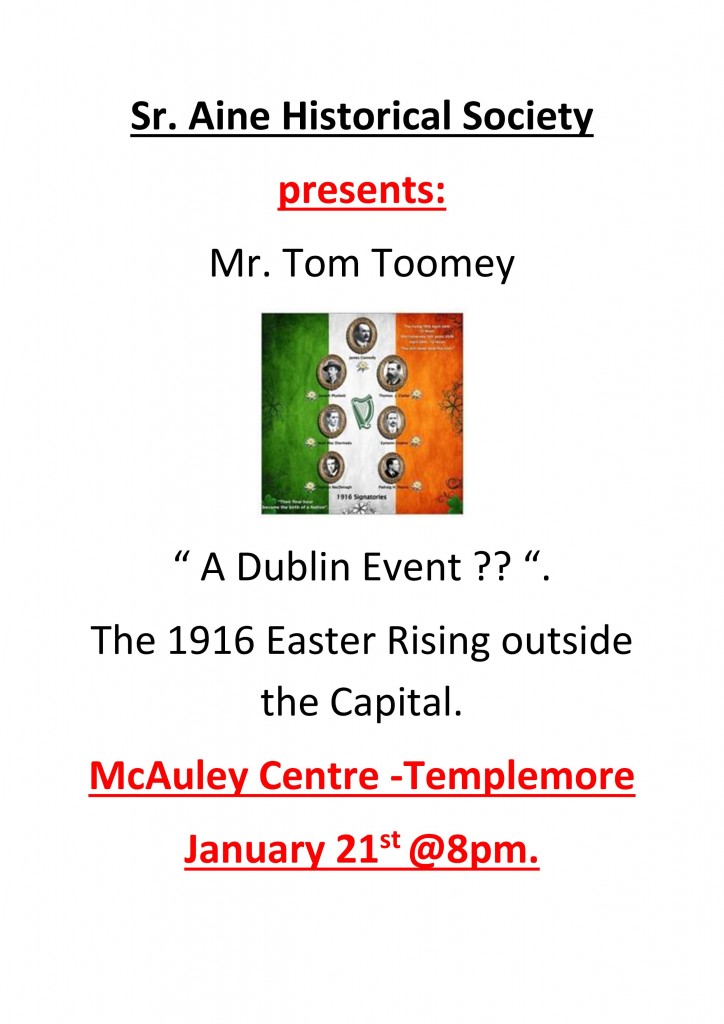 ---
Bothy Bookclub
Bookclub:::
There will be NO bookclub in Bothy this month. It will resume on Saturday February 13th at usual times.
Storytime for 3-6 years from 11am, Book club for 7-9 years from 11.30 & Bookclub for 10-12 years from 12 midday.
This gives you all time to finish your books…..no excuses
.
---
Scór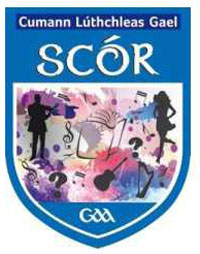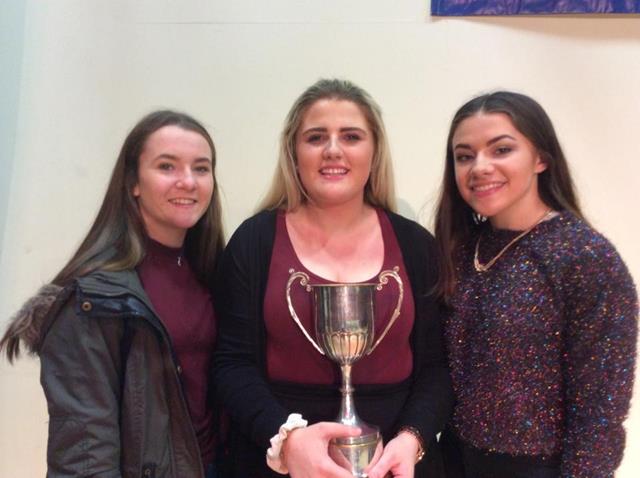 It was a very proud moment for Borrisoleigh last Sunday in Cappoquin when it was announced that Katie Shanahan was the winner of the Solo Song in Scór na nÓg.  Also well done to our Léiriú team who gave a great performance.  The All Ireland final of Scór Na nÓg will take place in Killarney on the 30th of January.  If you are interested in obtaining tickets for the All Ireland please contact Eileen on 087 9849848 or Teresa on 086 0765202.  A bus may also be organised depending on numbers interested in same.
The county final of Scór Sinsear will take place in Clonmore Hall on Saturday 13th of February.  If you or a group are interested in representing Borrisoleigh please contact Eileen on 087 9849848 or Teresa on 086 0765202.
The parish final of Scór na bPáistí will take place in early February. Scór na bPáistí is open to all primary school children living in the parish.
---
Borrisoleigh Track-Attack Notes
2015 has drawn to a close and it was both an eventful and successful year for Track-Attack. Here is an A-Z of the year for the club….
A is for the areas where all the Track-Attackers come from. Track-Attack isn't just about Borrisoleigh, it's about its members irrelevant of where they come from. As well as Borris, we have participants from Templederry, Dolla, Drom, Templemore, Loughmore, Ragg, Upperchurch, Kilcommon, Toomevara, Clonakenny, Holycross, Thurles, Ballycahill etc…
B is for the Borrisoleigh 5km. It is our show-piece event and thankfully it is growing into one of the largest events on the Tipperary athletics calendar of events.
C is for course records. In the aforementioned Borrisoleigh 5km, we had a record number of 325 participants while Kevin Maunsell and Siobhan O'Doherty broke the course records. At the recent Planet Track-Attack Series, we had a record number of 262 people participating over the 10 week duration. We had a record number of 169 on one given night.
D is for Declan Doherty's Sessions. Declan kindly offered his help to our Track-Attack group and the resulting sessions have had a hugely positive outcome for those who availed of them.
E is for Earth, one of the named groups of the recent Planet Track-Attack Series and it produced the stand out finale out of the 16 different groups. A single second separated Noel Kennedy and JJ Kinane heading into the last 6km leg and following a superb last night effort, Noel ruled supreme to round off a great Series.
F is for Facilities. The facility that is available to our Track-Attackers during the winter months are hardly matched anywhere in the country. The track is just over 1.3km in length which includes ideal training terrain. The new addition to the track which includes hills is a brilliant addition to all users from runners, joggers and walkers.
G is for the GAA Club. The relationship between the Borris-Ileigh GAA Club and Track-Attack couldn't be better. The GAA Club are a top class outfit to work with and their help and cooperation shouldn't be underestimated.
H is for the Holycross Run. This was the first race that a sizable group of Track-Attackers travelled to as a group and it was a top class event. It's one we are sure to return to in 2016 as a group.
I is for Individual Battles. Track-Attack is designed to cater for every grade and standard of participant. Although human nature always materialises and battles amongst participants emerge, the main battles are participants battling against themselves. Individuals are encouraged to improve on their own outings and all our competitions are organised to ensure that all participants have an equal chance of coming up trumps.
J is for Joey's Dinner!! For the past 2 Christmas' our participants of our festive run get the chance to win their Christmas dinner which is proving to be a very popular event. This is made possible by the very kind sponsorship from Joey O'Dwyer's Butcher.
K is for Kate Minogue. Kate is one of our many juvenile members and her performances throughout the year sums up perfectly what Track-Attack is all about. On the opening practice night that preceded the Planet Track-attack Series, Kate clocked 27 mins flat for the 4km. We set her the tough task of breaking 25:30 over the 10 weeks of the Series. In week 9, she clock 25:36!! After completing week 10, she came and asked her time, when I turned the timing device to her to see for herself, her smile lit up the track better than any lighting system!! It read 24:33. Now that's progress…..
L is for Logo. The Track-Attack logo was designed by Timmy O'Connell and it earned great reviews from all who have seen it. Hopefully we'll be seeing a lot more of it over the coming months and years.
M is for Monday nights. Nobody could have ever foreseen the success of our Monday Night sessions. The track is alive with activity with anyone willing to participate welcome and encouraged to come along and be part of an excellent community project.
N is for Nenagh Guardian. The Nenagh Guardian has been a great help to us in spreading the Track-Attack gospel with the publishing of our club notes each week.
O is for One Four Seven. During the year we had a fundraiser entitled the Track-Attack 147 and it proved to be both an enjoyable and successful event raising just over €3500 which was used to develop the newly extended part of the track.
P is for Participants. Track-Attack would be nothing without the participants. The atmosphere that is created by each one of them is brilliant. Everyone encourages all others to do their best while trying to better their own performances in the process.
Q is for Quote. The following quote by one of our Track-Attackers summed up what the group is all about: "I was looking around after finishing my run last Monday night and there were people here from age 7 to 70 all participating together. Sure where else would you see it".
R is for Rudolph Run. This Christmas we held our first Rudolph Run and it proved to be a success. Hopefully it is a concept that can be developed in the future.
S is for Sponsors. Track-Attack have gained tremendous support from business people in the local surrounding areas and for this we are hugely grateful. It's this support that enable us to organise all our various activities through the year. A special mention to the Marion Hall who were our main sponsor for the Borrisoleigh 5km.
T is for Tipperary Star and Templemore Athletic Club. The Tipperary Star give us great support each week in helping us to advertise and promote all our activities. We are also very grateful to our near neighbours at the Templemore Athletic Club who are a great help to us during the year with obtaining permits for our main events.
U is for Unity. There is a tremendous unity amongst the group of Track-Attackers from the young to the more experienced. This in turn makes it very easy for anyone to come along and join the group.
V is for Volunteers. Nothing would be possible without the help of all our volunteers. Every minute of time and effort is given in a voluntary capacity with every cent raised via Monday night entry fees and fundraisers channelled towards the development of the track facilities.
W is for Website. The Borrisoleigh website is operated by a group of volunteers who do great work in promoting various activities around Borrisoleigh. We are very grateful to them for the space they afford us each week in helping to promote our activities.
X (I'm stuck on this one!!!!!!)
Y is for Youth. The Planet Track-Attack Series saw a major jump in the numbers of underage participants and this have added greatly to the overall success of the event. It's brilliant to see participants of school going ages coming down and participating in recreational and fitness activities.
Z is for Zenga. In the 2014 Borrisoleigh 5km, John "Zenga" Vahey completed the course in a time of 41:59. One year later, he crossed the line in 26:10. In recent weeks, he ducked under 24 minute mark for the same distance at the Templemore 5km. Now that's Track-Attack progress at its best!!!
---
Borrisoleigh Annual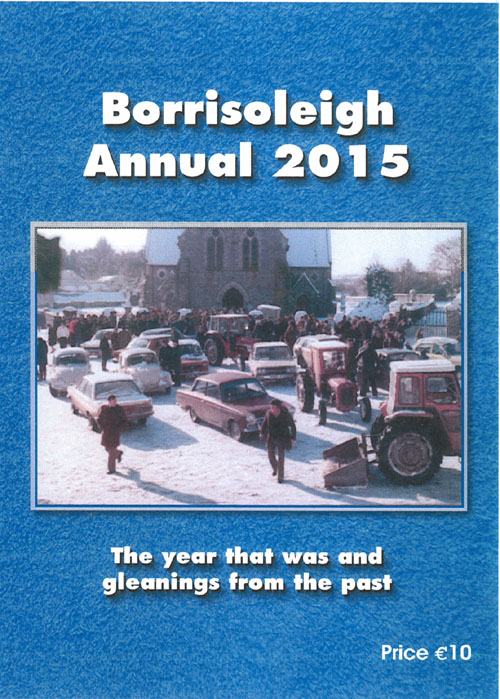 The Annual is now on sale in Walsh's, The Bothy, O'Connell's Pharmacy, Hurley's and Shanahan's.
The Borrisoleigh Community and Development Association would like to thank all the individuals and organisations who submitted articles and/or photos for this years edition, the local shops for selling the Annuals for us and those who turned up the the launch and the lighting up the square for Christmas.  We hope you all enjoy the Annual.
---
St Joseph's College, Benefit Night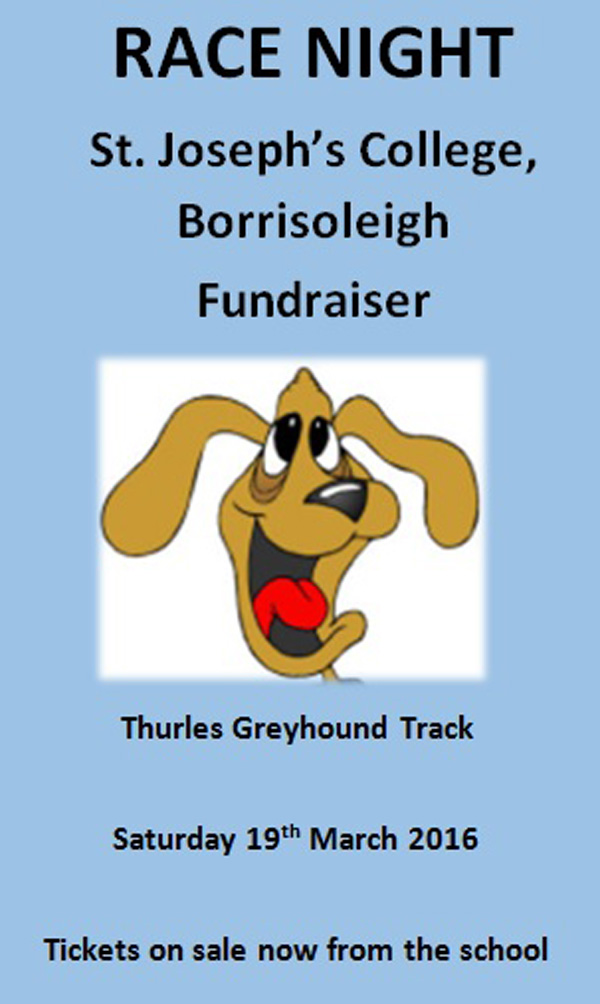 ---
 Borrisoleigh Festival AGM
 Our AGM is on Wed February 3rd at 8pm in Marion Hall.
All new members are welcome.
---
 Camogie Notes

Adjourned AGM takes place this Sat January 16th in the Pavilion at 8pm. We would like to see as many as possible attend as this is an opportunity to plan for the coming year.
Fashion Show fundraiser is all set for February 12th in the Templemore Arms Hotel. Tickets are available from managers, players and committee. Tickets €10. Your support would be appreciated.
---
GAA Club Notes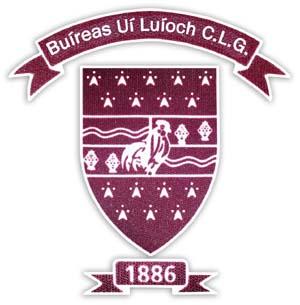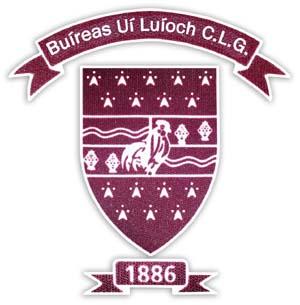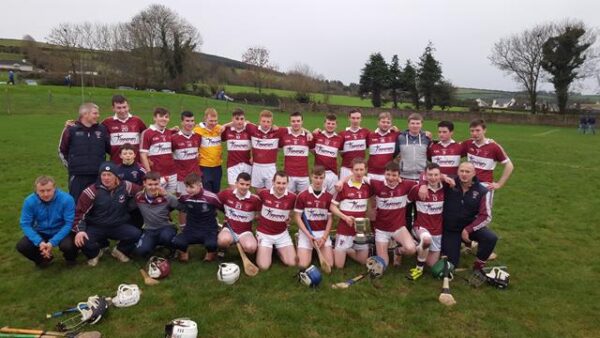 U21 Hurling: Well done to our U21 hurlers who claimed the U21 B North title after a tough game against Lorrha on Saturday. In cold conditions in Moneygall, Borris proved too strong and saw off a fightback from Lorrha to claim the title in very exciting fashion. Captain Shane McCormack rattled the net twice late on to put no doubt in the result.
The team that started was James McCormack, Aaron Reid, Liam Ryan, Michael Ryan, Shane Kenny, Seamus Burke, Eoin Stapleton, Jack Hogan, Shane McCormack, Danny Ryan, Jerry Kelly, Matt Stapleton, Tommy Ryan, Kieran Maher, Sean Kenny. Subs used: Philip McCormack, Declan Ryan, Cathal O'Connell.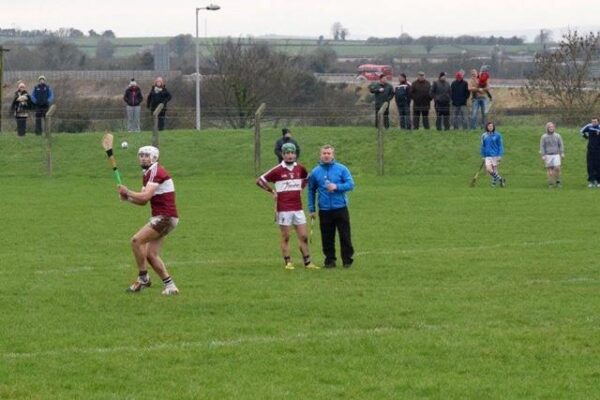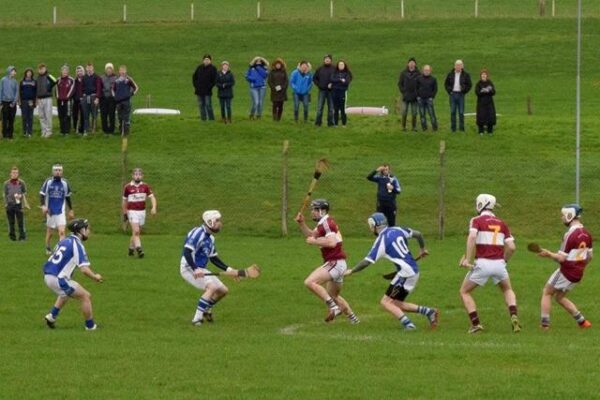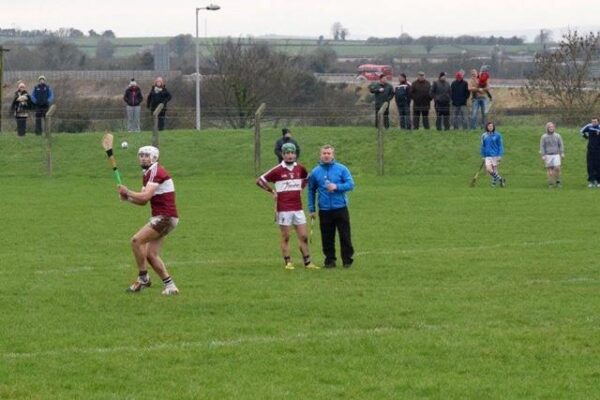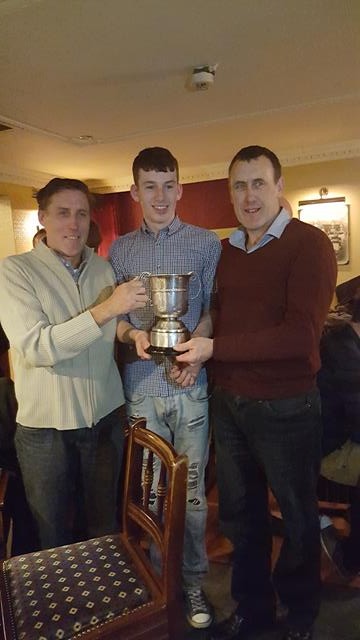 We will now play Upperchurch in the county semi final.  The game will take place in Borrisoleigh at 12pm on Sunday. We hope to see a big crowd there to support the lads.
Scór:  Massive congratulations to Katie Shanahan, Knockinure who won the Scór na nÓg Munster Final in the Solo Song. Katie will now go forward to the All Ireland Final in Killarney in a few weeks. Well done to Katie on this great achievement.
Tipp Supporters Club: Applications for membership of the Tipperary Supporters Club are now being taken at a cost of €30. This is a great income source for the Tipperary training fund and also gives members up to date news of all things GAA. If you are interested in joining please contact TF Stapleton.
---
Hope Foundation Fundraiser
Hi and Happy New Year to you all
Avril Ryan here again, as some of you are aware I am going to Calcutta on March 18th as a volunteer with the Hope Foundation. As part of my fundraiser for the trip, a fellow student Emma O'Dwyer and I from the Ursuline Secondary are hosting a Buster Race Night at Thurles Greyhound Stadium on Saturday Jan 16th.
I wish to thank all of those who have bought tickets for this fundraiser and to those who have supported me in selling Butlers Irish Chocolate Bars for Hope.
I look forward to seeing you on what we hope will be an enjoyable pm in the Greyhound Stadium.
Tickets are still available from Avril (087-7643011 ) or Bobby  (087-2231830) , just to remind you that these tickets are €10 , this allows admission on the night plus a racecard.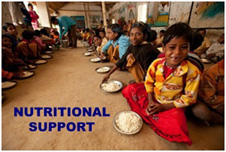 ---
Pic of the Past …………down memory lane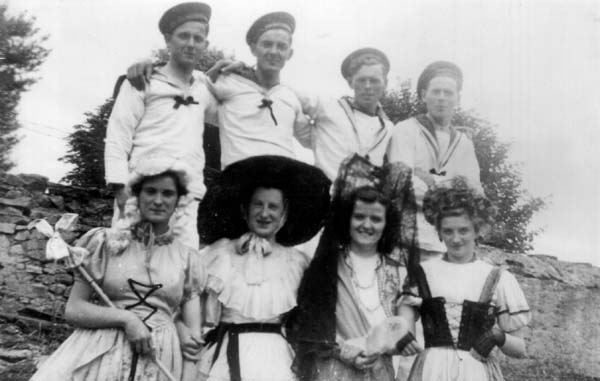 Back: Paddy Ryan Murray, Billy Ryan Murray, Tommy Prior and Bill Prior
Front: Chris Ryan Murray, Bridget Meagher, Eileen Ryan Murray and Sheila Stapleton
This group was pictured before a fancy dress dance.
These dances were popular in the 1940s and the 1950s.
---
 

Your Website Needs You!
Committee: Enda Ryan, Noreen Fahy, Margaret Cowan, Marie McGrath, Aileen Óg Groome and Derry O'Donnell

Many thanks to all those who contributed photographs and news items. Remember, we need you to continue to send us material so that we can keep our website current and interesting.
Send your email to: info@borrisoleigh.ie

Also, if you like what you see and want to leave a comment, remember to use the Guestbook!
If you are leaving a comment asking people to help with family research etc. please include your email address within the comment itself
While we make every effort possible to ensure that the information contained in this Website is accurate and complete, we cannot accept any legal liability as a result of the inaccuracy or incompleteness of the information presented to users of this site