12 September 2018
12 Sep 2018
Welcome back Track Attack
The cobwebs can be brushed off the runners as the new Track-Attack season is nearly upon us. Monday 24th of September is the big kick-off as athletes of all standards from the complete beginners to the more experienced gather at the track in Borrisoleigh to participate in what should prove to be a fantastic fun filled event.
Participants will be able to choose from 3 different distances namely 3km, 4km and 6km. Warm up will start at 7:40pm with the start whistle then echoing at 8pm. What's unique about the Track-Attack system is that regardless of your standard, you will have an equal chance of being successful in the fun leagues that we run as everything is gauged on improvement levels instead the level of speed that one can do.
On Monday night next (17th), we will have a pre-registration night in the GAA pavilion from 8pm to 9pm. We would ask everyone to come and register on the night as it will ease the workload on our organising volunteers on the opening night.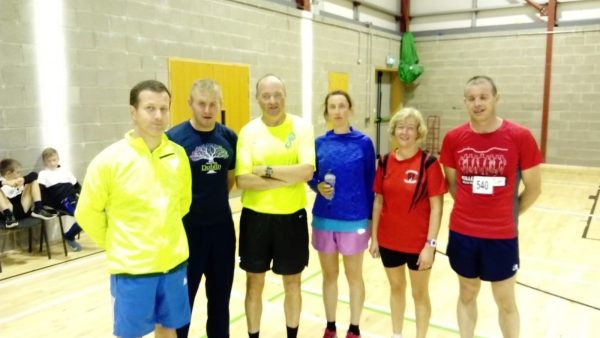 To participate, you must become a member of Track-Attack. The membership fee is €10 for adults and €5 for Under 18's (those who have already paid their membership this year do not have to pay again until January 1st). The series fee is €20 for adults with no fee for Under 18's. This will cover you for the 11 nights of the series.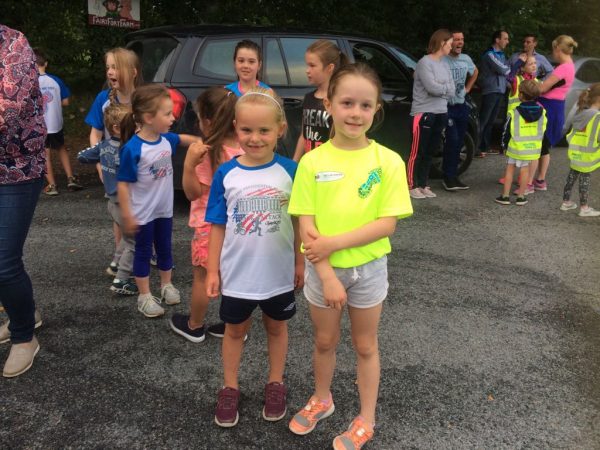 Track-Attack welcomes all comers so drag yourself to the track and kick-start your new fitness regime in a friendly and fun environment. Check us out on our Facebook page at Borrisoleigh Track Attack.
---
Pilates Classes
Pilates classes return next Tuesday 18th September at 7.30pm in community centre Borrisoleigh.
New members always welcome.
Pay as you go.
Booking not essential.
---
Borrisoleigh Scor
A new committee has been formed as follows:
Chairperson Edel Groome
Vice Chairperson Paula Stapleton
Secretary Helen Keane
Assistant Secretary Clare Hurley
Treasurer Evelyn Groome
PRO Valarie Treacy
Costume Julie Treacy
---
Borris-Ileigh Camogie Club

Senior's play Annacarty this Saturday September 15th at home at 5pm.
Minor's play Moyle Rovers (away) on Saturday September 22nd at 5pm.
U14's play Moyle Rovers (away) on Sunday September 16th at 5pm.
U12's team 1 had a great win against Portroe last week, with a final score of Borris 3-05 to Portroe 2-01. Scores from Ava Bevans 3-03, Aoife Fitzgerald 0-01 & Emma Maher 0-01. Well done girls. They now play Thurles on Wednesday at home at 6.30pm.
U10 Tomás Max tournament takes place this Friday evening (September 14th) at 6pm. Visiting teams are Moycarkey, Toomevara & Roscrea. A great evenings camogie guaranteed.
U8's have the last blitz for the season on Sunday September 16th in Dr. Morris Park, Thurles from 9.30am
Also, following on from the successful U8 skills competition that was held recently, another competition will take place within the next couple of weeks. This time it will be a team skills event and we are very grateful to the following who have come on board to sponsor the event:
Declan Maher Financial Services, Cross Fabrication, Ryan Chilling, Tipperary Kitchens, Track-Attack & Pat Keane Painting & Decorating.
Good luck to all.
---
Adult Education Classes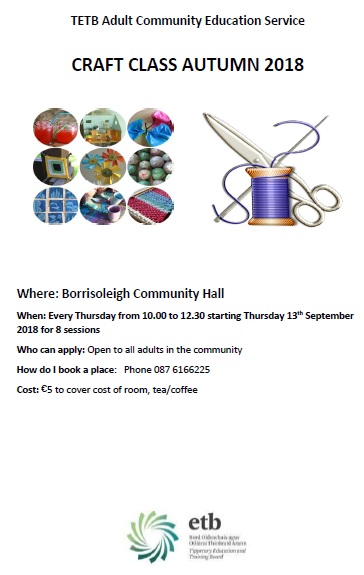 Craft Class August 2018
Where: Borrisoleigh Community Hall
When: Every Thursday from 10.00 to 12.30 starting Thursday 13th September 2018 for 8 sessions
Who can apply: Open to all adults in the community
How do I book a place: Phone 087 6166225
Cost: €5 to cover cost of room, tea/coffee
Tipperary ETB – Adult Education Classes are starting back in September. If interested in joining one of these classes from Basic to Advanced Computers, Communication Skills, Digital Media, Literacy and Numeracy, Please contact Mary Jo at 067 31845 or 087 351 8221 for more details.
Tipperary ETB – Adult Education Communication Classes: Are you terrified of expressing your opinion in public, doing a reading / speech at a wedding, the sound of your own voice when speaking up, using Microsoft Powerpoint when making a presentation? If so, this course is for you. Contact Mary Jo at 067 31845 or 087 351 8221 for more details.
---
Pic of the Past ………..down memory lane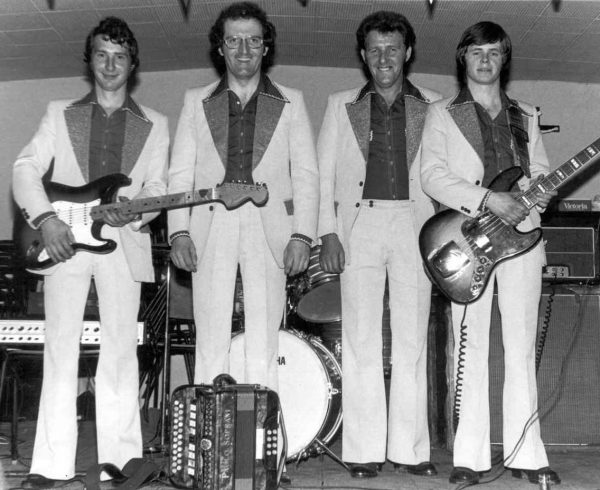 The Castlettes
Johnny Maher, Phil Maher, P.J. Ryan and Dan Cleary
---
Committee: Enda Ryan, Noreen Fahy, Marie McGrath, Derry O'Donnell and Fiona Max
Many thanks to all those who contributed photographs and news items
Remember, we need you to continue to send us material so that we can keep our website current and interesting.
While we make every effort possible to ensure that the information contained in this Website is accurate and complete, we cannot accept any legal liability as a result of the inaccuracy or incompleteness of the information presented to users of this site. We also reserve the right to edit material for suitability to a website format.
Also, if you like what you see and want to leave a comment, remember to use the Guestbook