Borrisoleigh Track Attack Notes
Track-Attacking Around Tipp
On Friday morning last at 5am, recently crowned Mayor of Borrisoleigh Paddy Dolan unleashed a group of Track-Attackers to navigate their way around the roads of the Premier County in what was named the Track-Attack Trip Around Tipp.
The event which was sponsored by Declan Maher Financial Services captured the imagination of all involved and if the success of it was to be measured by the reaction of all those involved when the final troop crossed the finish line at 8:26 on Saturday night, then it would be safe to say that the whole experience will long be stored in their memory banks for many years to come.
The complete trek was 370km which was broken into 12 segments of 30km and one of 10km. Six months previously, the vast majority of the participants would have considered a 6km run as their long run of the week so when you consider what this tremendous group of people have completed, their achievement is truly amazing.
Along the route we were joined by some of our good friends from nearby Templemore to share in the tremendous sporting fete and we would like to thank them for all their support. A huge thanks to all our sponsors for their continued support for the Track-Attack project. Thanks to Celtic Pure who were our official water sponsors for the event while we would also like to thank JP O'Meara of the Logo Factory in Nenagh for the brilliant job he did in designing our event shirt.
A huge thanks must go to the full support team that worked tirelessly right throughout the 2 day event which includes the drivers of our support cars, the people who drove our participants to their destinations and those who helped with water and food distribution all around the course.
The atmosphere out around the various segments was unreal and full marks to all who went out of their way to travel around the county to lend their support to the participants. A huge thanks must go to Declan Maher for his support towards the event and the club in general.
Thanks to the 91 participants who made the whole experience possible and no doubt you will now all be waiting to see what lies ahead for next year's Track-Attack Challenge…
---
Wedding Celebrations
---
Borris-Ileigh GAA Club Notes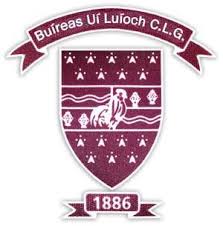 Upcoming Fixtures:
The Seniors will play their final group stage match of this year's County League campaign, they will play Drom Inch on Friday the 14th of July in the Ragg at 8pm. The result of this game will determine our progression in the competition.
The Minor's will resume their push in the North 'B' hurling championship after the examination break. They will come up against Portrue in Round 3 of the group stage on Thursday the 13th of July in the Park at 7.30pm.
Our U12's will face Toomevara in the next round of the North 'A' Championship in what is sure to be a hotly contested encounter. The game will take place on Friday the 14th of July in Toomevara.
Best of luck to all players and management in all grades.
All support greatly appreciated.
Qualifiers:
We would like to take this opportunity to both congratulate our Tipp Senior Panelist's, Brendan and Dan for their emphatic victory over Dublin last Saturday evening in Round 2 of the All Ireland Qualifiers. They have now been drawn to play our old rivals Clare in the All Ireland Quarter Final on Saturday the 22rd of July at 3pm in the newly redeveloped Pairc Ui Chaoimh. With momentum on our side fingers crossed we'll be longer forward to an All Ireland Semi Final come August. Best of luck to all involved.
Trip Around Tipp:
We would like to say a big congratulations to Borrisoleigh Track Attack and its members on the success of the recent Trip Around Tipp which took place over the weekend. A truly amazing event and a great achievement for all who took part.
Lotto:
Our Jackpot is now up to a HUGE €17,000 for the coming week. This weeks numbers were 6, 7, 9 and 11.
Tickets are available at all local shops and pubs.
4 – LUCKY DIP WINNERS – €50.00 each
Josie Younge, Curraleigh

Tom Conway, Joe Kennedy

Tom Ryan P, c/o Sheila Delaney

Jack Loughnane, c/o Finns
If you wish to play online you can do so here: https://www.locallotto.ie/localhome.asp?LL_ID=549
---
Internet and Email Computer Class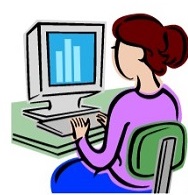 Internet and e-mail computer classes is starting up in early September in Borrisoleigh Community Centre through ETB (Education & Training Board). Only few places left.
If anyone is interested in this classes please contact the community centre office at 0504 50643 Thursday and Friday 9am – 1pm.
---
Pic of the Past ………..down memory lane
---
Committee: Enda Ryan, Noreen Fahy, Marie McGrath and Derry O'Donnell
Many thanks to all those who contributed photographs and news items.
Remember, we need you to continue to send us material so that we can keep our website current and interesting.
While we make every effort possible to ensure that the information contained in this Website is accurate and complete, we cannot accept any legal liability as a result of the inaccuracy or incompleteness of the information presented to users of this site.
Also, if you like what you see and want to leave a comment, remember to use the Guestbook