11 October 2017
12 Oct 2017
Borris-Ileigh GAA Club Notes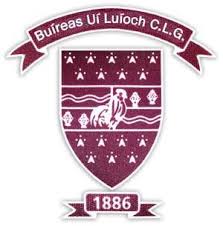 Senior:
Commiserations to our Senior hurlers after their defeat to Thurles Sarsfields in the Tipperary Water County Final last Sunday afternoon. The game finished on a score line 1-24 to 0-11. We went in at half time only four points in arrears at the break after some fantastic long range scores from the likes of Dan McCormack and Liam Ryan. But a rampant second half display from Sarsfields saw them run out eventual 16 point winners securing their 36th Senior title.
We as a club would sincerely like to thank all the players and management for the amazing effort they put in this year from start to finish. Sundays defeat is tough to take but not one that will define this great bunch of players, we have made fantastic strides this year winning our first North Final for ten years along reaching the final of every competition we've played in this year. It wasn't to be for us this year but the only way is up for this group and there is no doubt they will be back in the no to distant future. Congratulations to Thurles Sarsfields on winning four in a row, a fantastic achievement. We would like to wish them the best of luck in the Munster Championship. To keep up to date with all the latest in club fixtures and notices find us on Facebook or follow us on Twitter @Borris_GAA. Borris Abu!
Upcoming Fixures:
Our U21 hurlers get their long awaited campaign underway this weekend as they take on Kiladangan in the in the first Round of the North U21 'A' Hurling Championship. The game itself will take place on Saturday the 14th of October in MacDonagh Park in Nenagh at 3pm. As always we would like to wish the best of luck to both players and management. All support greatly appreciated
To keep up to date with all the latest in club fixtures and notices find us on Facebook or follow us on Twitter @Borris_GAA. Borris Abu!
Lotto:
Our Jackpot is now up to a huge €19,600 for the coming week. This weeks numbers were 11, 13, 20 and 23.
Tickets are available at all local shops and pubs.
4 – LUCKY DIP WINNERS – €50.00 each
John Kennedy, Tooreigh
Denis Ryan, Golden
Christine O'Dwyer, Main St.
John Cummins, Knockakelly
Well done to all this weeks lucky dip winners. If you wish to play online you can do so here: https://www.locallotto.ie/localhome.asp?LL_ID=549
---
Borrisoleigh Marathon Runners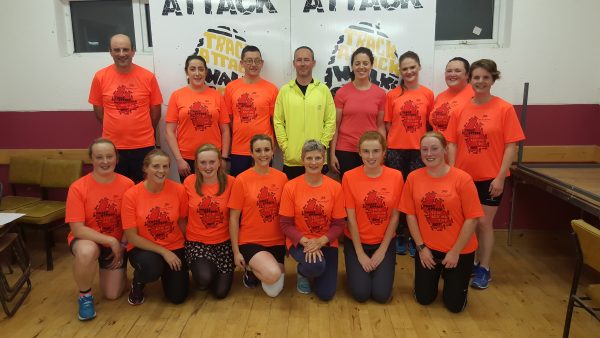 Back: Paddy Ryan, Laura Burke, Donal Ryan, Pat Minogue, Joan Cummins, Caroline Hassett, Carol Treacy, Caroline Murray, Front Margaret Meehan, Siobhan Carr, Noreen Treacy, Jacqueline Minogue, Teresa Murray, Teresa Coffey, Louise Higgins. Missing from photo, Christy, Betty & Christine Slattery & Mary T Ryan.
This group of people from Borrisoleigh and surrounding areas are currently training hard in preparation for the SSE Airtricity Dublin City Marathon on Sunday 29 October 2017. Most of the group will be attempting to run the 26.2 miles for the first time. Lets hope the preparation continues to go well and the that everyone enjoys the day and achieve their own personal goals. When putting in such effort themselves the group decided to raise some monies for some worthy and local causes and decided to run the marathon in aid of three separate causes namely North Tipperary Hospice, and two young boys, Billy Goulding & Sean Gleeson both of whom are in need of ongoing care.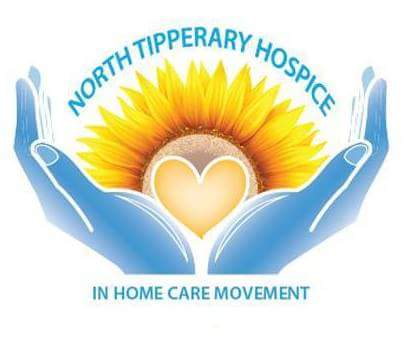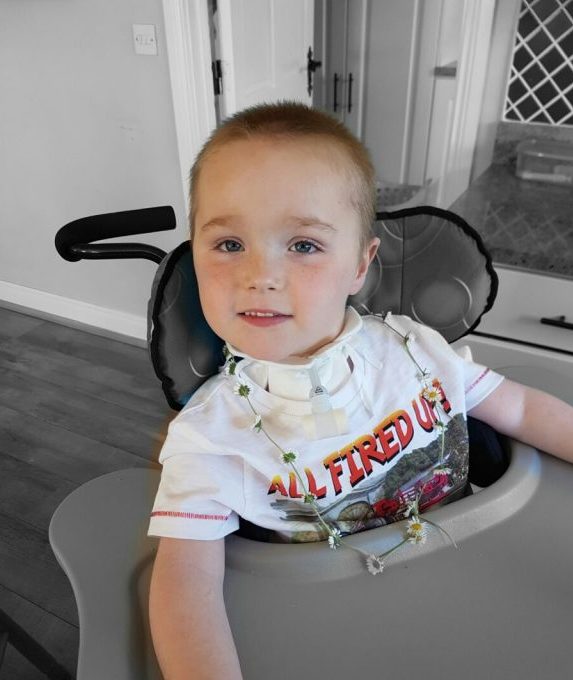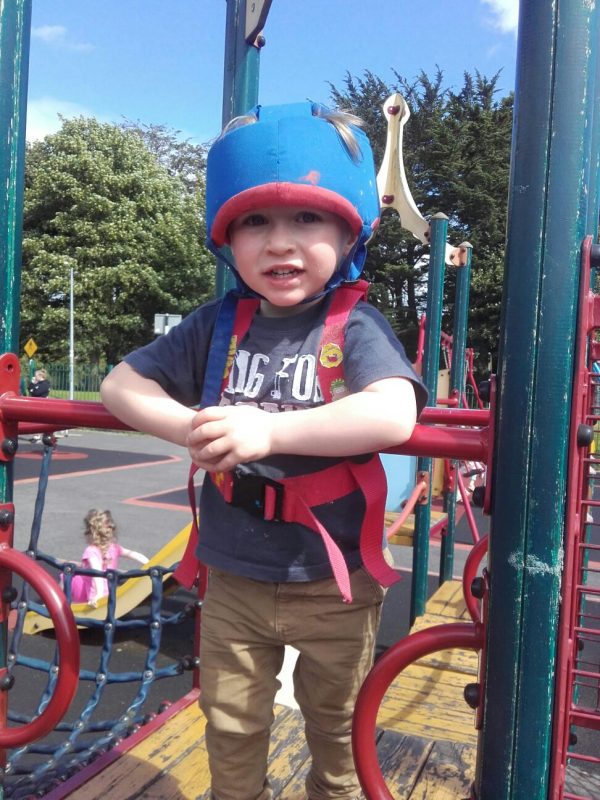 North Tipperary Hospice: This is a charity with which everyone in North Tipperary is familiar with. It provides much needed services through its Palliative Home Care and Cancer Support Centres. It is a completely voluntary organisation depending on fundraising and donations to ensure that it can continue to provide its much needed services.
Billy Goulding is a 5 year old boy, son of Eileen (Shanahan) Goulding and Victor Goulding, who at 2 years off age got a condition called transverse milities which left Billy paralysed from the chin down. Due to this rare condition Billy and his family need to travel to Stoke Mandeville London for rehabilitation. Billy also has a tracheostomy tube where he breathes from his neck. This needs attention 24/7. Please visit Billys facebook page Billy's Recovery Story for further information.
Sean Gleeson is a two and a half year old boy. Son of Johnny and Catherine Gleeson Loughmore & Holycross. When Sean was three weeks old he was discovered to have a rare heart condition and gave a lot of time in Hospital. When he was almost 2 years old he was diagnosed with Doose Syndrome, a very severe type of epilepsy, having numerous seizures every day. Sean needs 24 hour care and continues to have frequent visits to Crumlin Hospital.
Any donations received will be divided between these three very worthwhile and local causes. Any contribution no matter how small would be greatly appreciated. Donations may be made directly to any of the participants above. Donation cards are also available in all the local shops and businesses.
---
Wild Atlantic Way Cycle Sportif
---
Parent, Toddler & Baby Group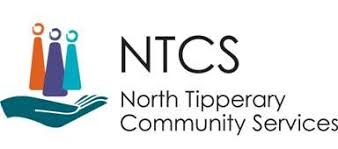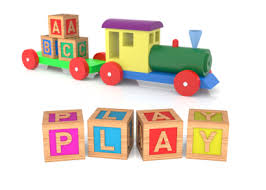 Parent, Toddler and Baby Group are back every Wednesday Morning from 9.30am to 11am in the Community Centre, Borrisoleigh.
Further information Please ring Bridget at 087 2780029
---
St Joseph's College

Open Night
Our Open Night is on Thursday 19th October @ 6:30pm. We welcome all 6th Class students and their parents.
Art Winners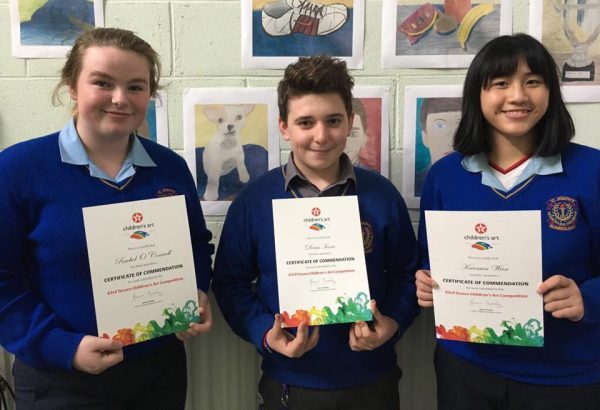 Congratulations to Rachel O'Connell, Denis Ivors and Kar Min Wan, each of whom received a Certificate of Commendation from the Texaco Art Competition.
Well done!
Munster 1st & 2nd Year Camogie Blitz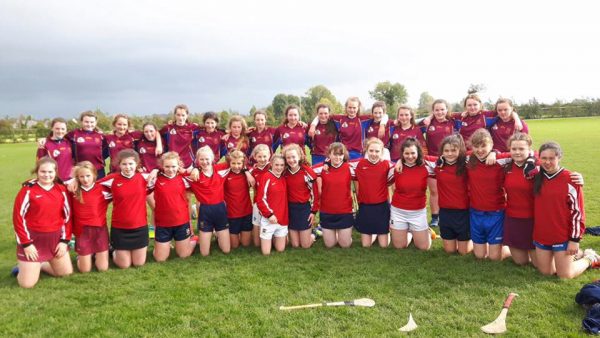 We hosted a very successful and enjoyable Camogie blitz today. Well done to all involved in the organisation and, of course, all who participated.
Geography Trips
Our senior students were on a recent Geography Field trip to Mount Lucas wind farm and a day in Ballybunion.
U17 Soccer
Borrisoleigh u17s soccer team bowed out of their Munster Trophy competition to Nenagh College by 2-1. Nenagh College took the lead in the 20th min and doubled it 5 minutes later with a well converted penalty.
Chances were there for St Joseph's but the Nenagh goalie played well and repelled each effort. The extra effort in the second half led to St Joseph's captain scoring. Despite pressure from St Josephs, they couldn't find another to send to extra time
County Hurling Final
Commiserations to Borris-Ileigh Senior Hurlers who lost the County Final this week.
---
Borris-Ileigh Camogie Club Notes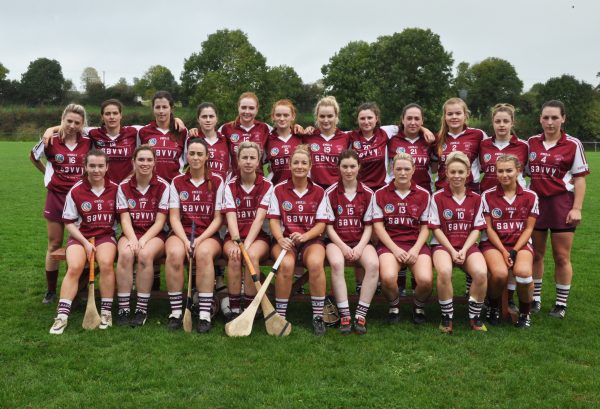 Unfortunately, our Senior girls lost out to a strong Drom team in the County semi final last Saturday in the Ragg. Down by five points at half time, Borris came back to level ten minutes into the second half but were unable to follow it up with Drom scoring point after point to leave the final score at Drom 2-15, Borris-Ileigh 2-09. Hard luck girls.
Scores from: Nicole Walsh 0-07, Megan Ryan 0-02, Aedín Hogan 1-00 & Caitríona Maher 1-00.
Panel: Emma O'Meara, Avril Ryan, Julieanne Bourke, Niamh McGrath, Kate Delaney, Teresa Ryan, Noirín Stapleton, Aedín Hogan, Julie Kelly, Ailish O'Connell, Nicole Walsh, Megan Ryan, Caitríona Maher, Mary Bradshaw, Tara Mockler, Marese O'Connell, Sarah Kinane, Maria Curley, Eimear Lyons, Sarah Louise Costello Emma Taylor & Aoife Delargy.
Minors play County Semi-final this Saturday October 14th at 3.00pm v Holycross at the Camogie Grounds, The Ragg. Good luck girls.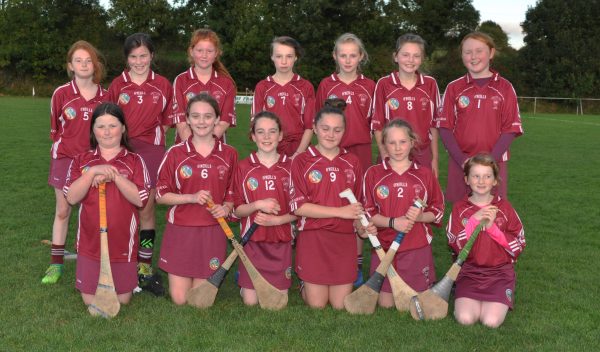 U12's are through to the Shield County final after beating Moyle Rovers last Saturday in the semi. Final Score: Borris-Ileigh 4-03, Moyle Rovers 2-01. Well done girls.
Scores from: Ava Bevans 2-00, Aoife Fitzgerald 1-00, Emma Maher 0-03 & Emma Quigley 1-00.
Panel: Lisa Carr, Tara Kennedy, Niamh Ryan, Jane Delaney, Chloe Carroll, Alesha Fanning, Aoife Fitzgerald, Ella Ryan, Nicole Colgan, Emma Maher, Anna Fitzgerald, Ava Bevans & Emma Quigley.
Many thanks to all who supported our church gate collection last weekend.
---
Borrisoleigh Active Social Club
Our October meeting took place last Wednesday in the Community Centre. We made a presentation to Marie McGrath and Anna Ryan from the North Tipperary Hospice of a cheque for €670 which were the proceeds from our recent Bewleys Hospice coffee morning. Many thanks to everybody that supported this event.
We had Geri Cantwell come in and do light exercises with us. She gave a great talk on the benefits of doing these exercises. Geri does a pilates class in the centre every Tuesday night.
In association with the Tipperary Sports Partnership we have two representatives taking part in the Go for Life Programme in the Anner Hotel each Wednesday night of November. The aim of the Go for Life Programme is to involve a greater number of older adults in regular physical activity.
Our club have been invited to put a group(s) together to take part in a Lip Sync Charity event in the Premier Hall, Thurles on December 2nd in aid of North Tipperary Hospice. There will be practices each Wednesday, starting the Wednesday October 11th, in the Marian Hall Borrisoleigh at 7:30pm. This will be a fun event and everybody is being encouraged to take part.
---
Track Attack
Track-Attack 245
A record participation of 245 people ran, jogged and walked the second round of our Track-Attack All Ireland Championship which is been sponsored by Declan Maher Financial Services.
The night was perfect and the huge numbers reacted in a similar perfect manner as they ticked off the laps in impressive fashion with many shaving large chunks from their finishing times of the previous week.
It was the first round of the round robin section of our 32 County Series and we were treated to some excellent performances. In group 1, the Fermanagh team are the early pace setters and their cause was greatly helped by the performances of Austin Ryan, Therese Groome, Niamh Corcoran, Fiona Max and Biddy Stapleton.
David Skehan, Kathleen O'Meara, John Ryan, Colette Carey and Aoibhinn Keane all came up trumps for the Clare team in their group 2 encounter and they share the league table summit with the Dublin outfit who drew on the excellent performances of Jim Costigan, Michael Cahill, Karen Nash and Niamh Butler to secure their opening round victory.
Three teams got off to a winning start in group 3. Meath secured a victory thanks in the main to the performances of JJ Kinane, Declan Fitzpatrick, Caroline Kennedy, Emma Ryan and Geraldine O'Meara. The Roscommon team also hit the ground running thanks mainly to the improvement rates of Christine Rabbitte, Paddy Kennedy, Jack Ryan and Anna Meehan. Down also rose up to the head of the table with Lucy Rabbitte, Henry Groome, Siobhan Carr and Richie Tynan securing the necessary points.
There was also 3 victories in group 4 with Waterford, Derry and Wicklow all coming to the fore. Derry had excellent performances from Frances Maher, Helen Hurley, Ciara Maher, Ava Fanning and Niamh Carr while Wicklow scored well thanks to the performances of Mick Ryan, Olivia Murphy, Eamon Ryan, Maura O'Brien and Ciara Doolan. The cream of the crop for the Deise outfit were Donie Kennedy, Trish Ryan, Micheal O'Hagan, Paula Stapleton, Darragh Grogan and Claire Butler.
---
Farewell Evening
Borrisoleigh and Ileigh Farewell Evening in acknowledgement of the contribution of Fr. Liam Everard, P.P.
A farewell evening will take place on Saturday 21st October after 7pm mass to thank Fr. Liam Everard for his many years of outstanding service to the people of Borrisoleigh parish and farther afield.
Should you wish to be associated with a presentation to Fr. Liam please sign the gift cards that can be found in any local business premises. The cards and donation boxes will be collected at 6 p.m. on Thursday the 19th so anyone wishing to make a donation must do so before this time. Many thanks for your kind support.
---
Borrisoleigh Christmas Lighting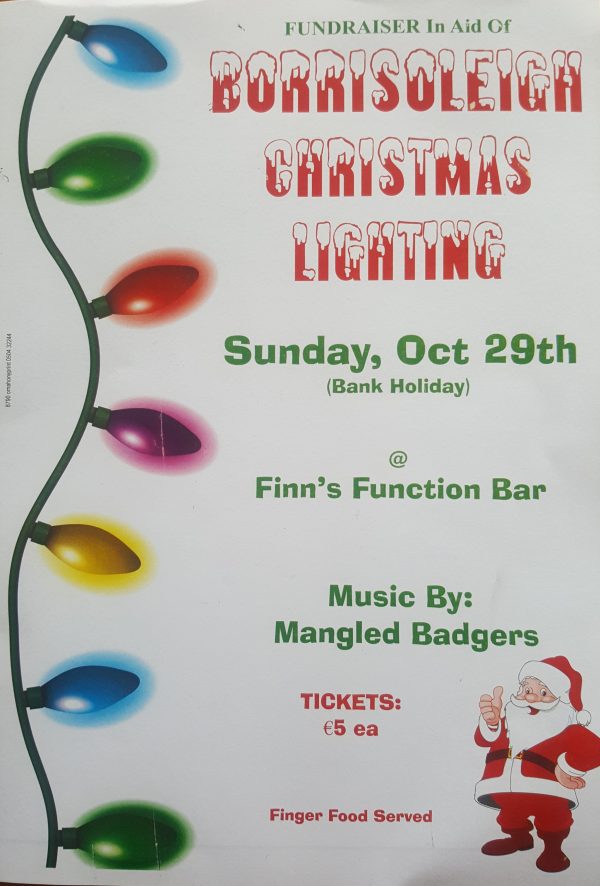 ---
Sr Aine Historical Society
The Sr Aine Historical Society are currently in the process of organising a trip to visit the Michael Collins centre in Clonakilty, Co.Cork. The trip will take place on Saturday October 28th and will leave the Town Hall at 7.30pm. The outing will only take place providing we have sufficient numbers so if you are interested in travelling please contact Delia Ryan on 087-6427322 or Ronan Loughnane on 087-7931721 for further details.
---
Pic of the Past ………..down memory lane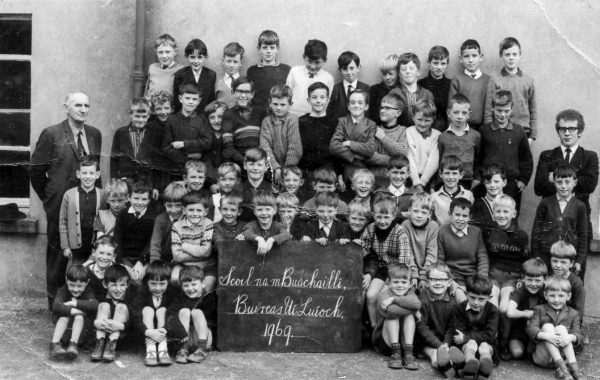 Scoil na mBuachaillí – 1969
Back: Gerard Ryan, Thomas McInerney, Martin McCormack, Neil Stapleton, Gerry Ryan,
Tommy Ryan, Pat Ryan, John Treacy, John Donnelly, Brian Guest and Sean Gleeson
Fouth row: Pat O'Halloran, P.J. Small, Pat Stakelum, Tommy Cullen, Jimmy Dunne,
Michael Gleeson, Mark Grealy, Ollie Delaney, Tom Maher, John Stapleton, John Connors and Pat Halloran
Third row: Tom McGrath, Tom Reid, Joe Stapleton, Tommy Treacy, Tom McGrath, Kevin Treacy,
Pat Costello, P.J. McInerney, Christy Donnelly, Bobby Stapleton and Liam Stapleton
Second row: Phil McGrath, Michael Kennedy, Jimmy Chadwick, Sean McInerney,
Dinny Reid, Joe Treacy, John Stakelum, Donal Ryan, Eamon Ryan,
Pat Shanahan, Bobby Ryan, John Treacy and Donny Maher
Front: Donal Kearney, Jim Lennon, Tommy Gleeson, Michael Clohessy,
Eddie Treacy, Pat Gleeson, Richard Stakelum, Ger McInerney,
Eddie Loughnane, Sean Ryan and Gerry McGrath
Teachers: Michael Maher and P.J. Harrington
---
Committee: Enda Ryan, Noreen Fahy, Marie McGrath and Derry O'Donnell
Many thanks to all those who contributed photographs and news items
Remember, we need you to continue to send us material so that we can keep our website current and interesting.
While we make every effort possible to ensure that the information contained in this Website is accurate and complete, we cannot accept any legal liability as a result of the inaccuracy or incompleteness of the information presented to users of this site.
Also, if you like what you see and want to leave a comment, remember to use the Guestbook