St Joseph's College
Cycle Against Suicide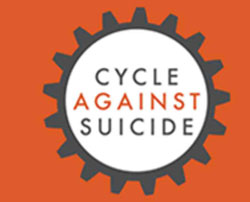 On Tuesday 3rd of May, St. Joseph's College Borrisoleigh were proud to be an anchor school for the Cycle Against Suicide, a charity organisation which promotes positive mental health and wellbeing. At around 1 o'clock cyclists from all over Ireland arrived in our school from their previous stop in Roscrea. They were amply watered and fed by a wonderful selection of food generously provided and prepared by local businesses, parents, students and staff. Entertainment was provided on the day by the school's music classes and the hall was fabulously decorated by the art students. As well as Jim Breen ( founder of CAS) speakers included Marcus Horan, past pupils Paddy Stapleton and Seamus Callanan, Anna Geary (camogie player and TV personality). Emotional stories and songs were shared but there was much fun, laughter and dancing also! Jim Breen reminded the students that when times got tough and everything was getting on top of them to "remember this moment, feel the love and positive energy in the room and know that the people around them would listen to them and support them in times of trouble". It was a day we will never forget!
UCC Science Trip-Salters' Festivals of Chemistry
by Rachel O'Gorman
On Wednesday the 20th of April our science teacher brought Joseph O'Donoghue, Oisín Stapleton, David Delaney and I to UCC for the Salters' Festivals of Chemistry. When we first arrived at UCC we were greeted and then we were brought to have our picture taken. Next we were brought to a lab to start our first experiment called 'Murder comes to Salterstown'. This was the Salters' Competition and we had to work in pairs to figure out who was the main suspect in the murder. We used chromatography to determine who used the same type of ink and white powder as the real suspect. When we were finished we went back into the convention room and had our lunch. Our next experiment was the University Challenge. For this experiment we had to create an endothermic reaction. To do this we used water, citric acid and sodium hydrogen chloride. We all did this as a team and recorded the temperature on the computer with a special thermometer. We eventually got the temperature down to 10.5 degrees celsius. After that was the prizegiving. Each school got fun prizes such as pens and snap bracelets as well as a certificate for each student. Sadley we didn't win any prizes but we had a great day. Then there was a chemistry magic show. We learned a lot from the day and loved every minute of it.
A big thanks to Miss Gorey for taking us.
---
The Bothy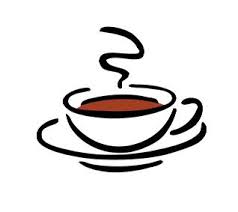 THE FUTURE OF THE BOTHY IS UP TO YOU 
WE REALLY NEED VOLUNTEERS 
Thanks to everyone who have volunteered a few hours of their time to keep our community tearooms open. Your support is really appreciated. Thanks also to everyone who pops in for cuppa and something to eat. Without you we couldn't stay open.
However, we still need a few more volunteers. Wouldn't it be great if our tearoom was open everyday for people to call in or to meet up with friends………….
Give Fiona a call on 0872169150 if you've a few hours to spare every week or every other week. Thanks
---
Borrisoleigh Active Social Club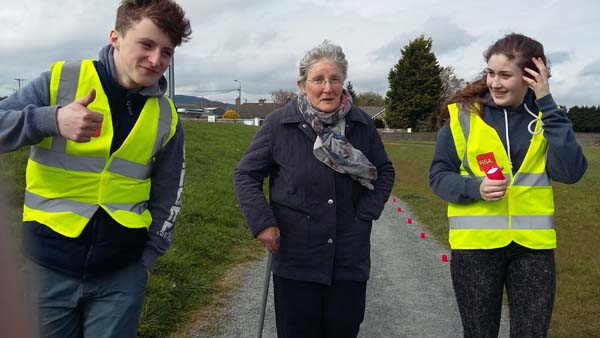 A Huge thank you to everyone who supported our recent 12 hour walk fundraiser for the Suir Haven Cancer Support Centre Thurles. It was a great success and we would like to thank all the clubs in the parish who supported it and some came dressed appropriately in support of their clubs.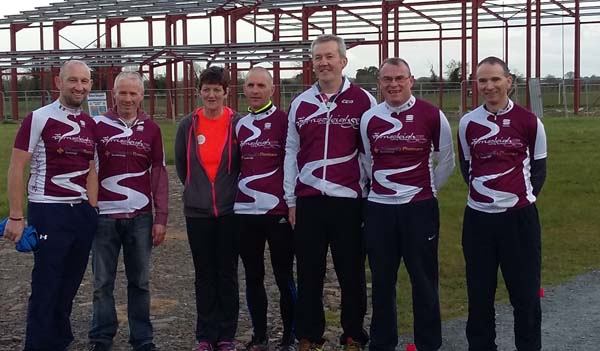 Also we would like to thank all our friends in our neighbouring parishes who came out on a fine day to support this worthy cause.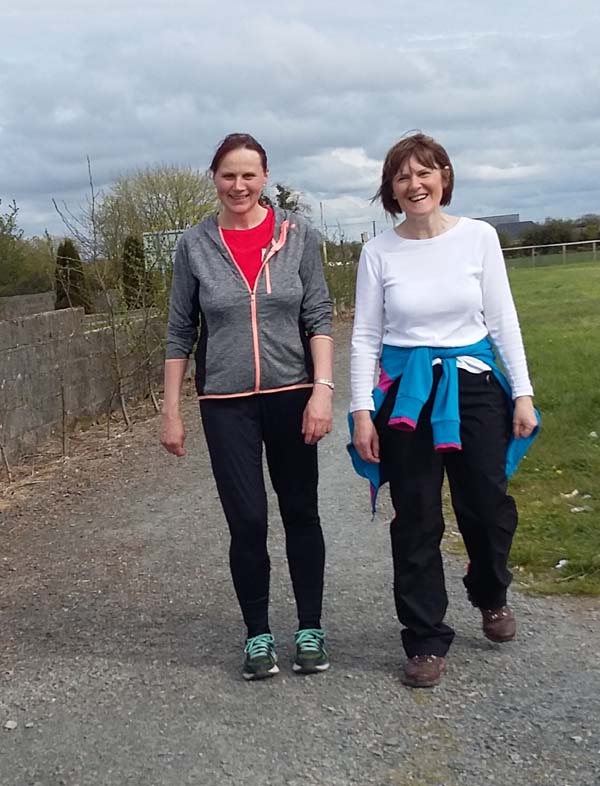 The walk finished with a blessing from Fr. Everard and the release of helium balloons as a symbol of  remembrance of everyone who was thought about during the day. Because of the windy conditions the candles were lit in the stand. A presentation of all proceeds will be made at our June meeting.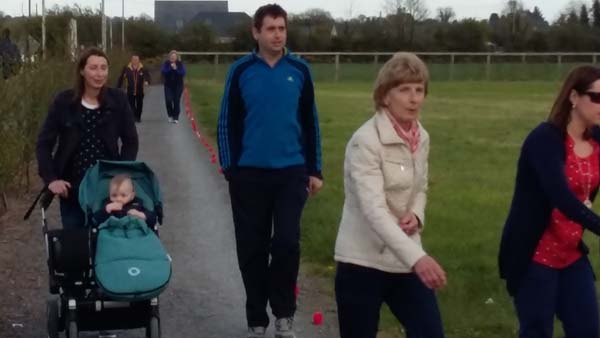 We held our monthly meeting for May last Wednesday. The success of the walk was top of the agenda and how proud the group was with the support it got.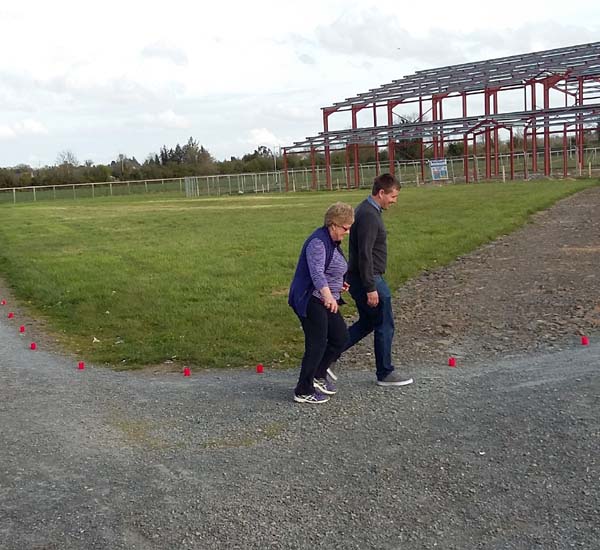 A lot of ideas were discussed for days out during the summer. Our next meeting will be on Wednesday June 1 @8.30 in the community centre and as usual new members are always welcome.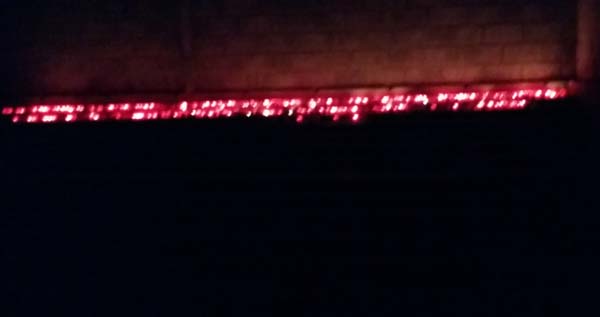 ---
Inch Trail Fundraising Walk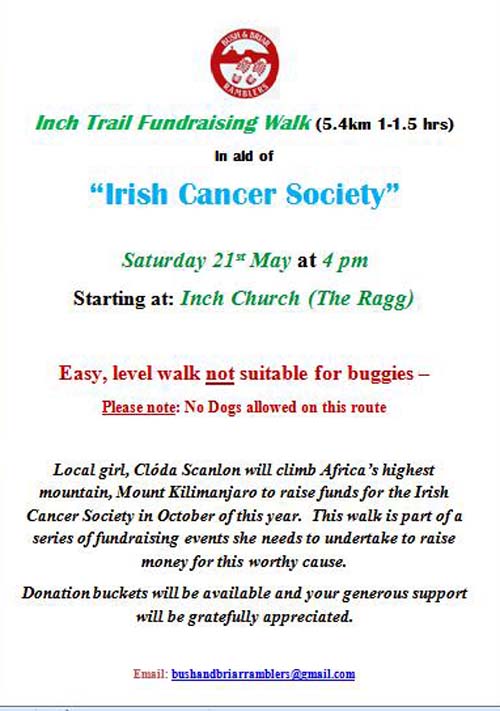 ---
Clodagh Macra na Feirme
CAR TREASURE HUNT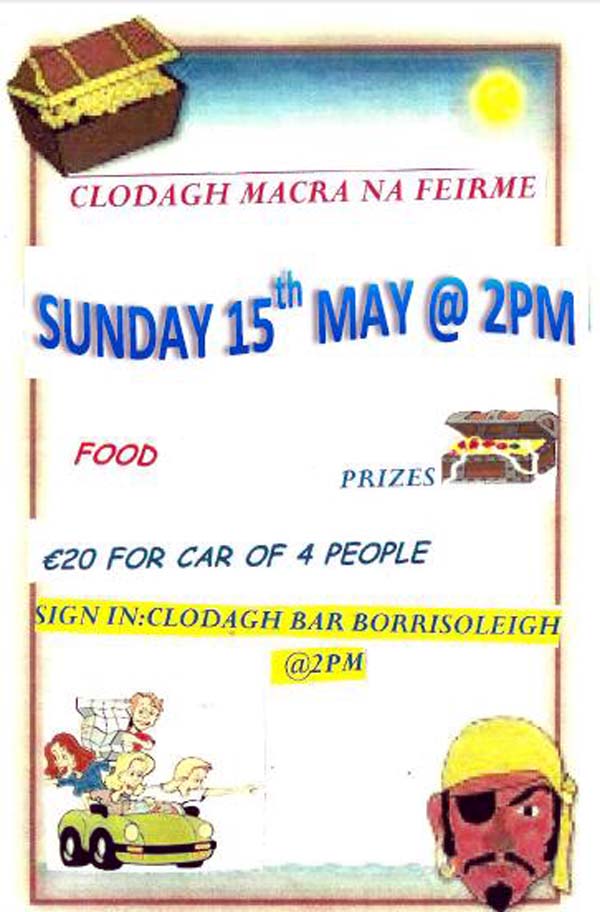 ---
Borris-Ileigh Camogie Club Notes

U10's, U8's & U6's are back training on Wednesday evenings and with great crowds. Keep up the good work.
U10 blitzes are coming up and will be played as follows:
May 14th, June 25th, July 23rd, Aug 20th and Sept 10th at the Camogie Grounds, The Ragg.
Our U8's participated in County blitz's last Saturday in the Camogie Grounds, The Ragg. A great day was had by all. Well done girls.
Next U8's blitzes: June 11th, July 16th, August 13th & September 3rd, also at the Camogie Grounds.
Pitches permitting. Parents will be notified by text.
If you or your child would like to participate, new members at all age levels are always welcome.
---
Borris-Ileigh GAA Club Notes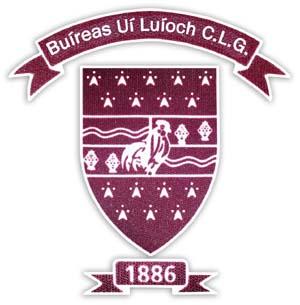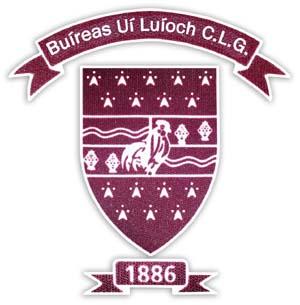 Golf Classic: We are delighted to announce that the Borris-Ileigh GAA Club Golf Classic is back once again for 2016. For the past three years we have seen three fantastic weekends where over 100 teams,each year, took to the course and enjoyed the great hospitality put on by the club. This year the event will again take place in Thurles Golf Club on Friday 13th and Saturday 14th of May. The time sheet is filling up and places can be booked by contacting Martin Fahy on 087 2608780. If you are interested in either entering or sponsoring a team the cost is just €120, while the cost of sponsoring a tee box is only €30. We are most grateful to all those who continue to support us and we feel that you will defiantly find you will have got value for money. We hope to see you on the 13th and 14th.
There will be a prize fund of €2000 and there will be a special prize for the highest placed ladies team
Senior: Well done to our senior hurlers who earned a draw against Roscrea on Saturday evening. In tough conditions for hurling Borris rallied well at the end to secure the draw and qualify for the knockout stages. Best on show for Borris were Conor Kenny, Jerry Kelly and Matthew Stapleton.
Tipp Draw: Names are now being taken for this year's Tipperary Draw. This is a fantastic competition with a massive prize fund. It costs just ten euro per month and is a vital fundraiser for both club and county. Names can be given to TF Stapleton, Joe Kennedy or any committee member.
---
Pic of the Past ………..down memory lane
---
Committee: Enda Ryan, Noreen Fahy, Margaret Cowan, Marie McGrath, Aileen Óg Groome and Derry O'Donnell

Many thanks to all those who contributed photographs and news items. Remember, we need you to continue to send us material so that we can keep our website current and interesting.
Send your email to: info@borrisoleigh.ie

While we make every effort possible to ensure that the information contained in this Website is accurate and complete, we cannot accept any legal liability as a result of the inaccuracy or incompleteness of the information presented to users of this site
Also, if you like what you see and want to leave a comment, remember to use the Guestbook