Parish News

Anniversary Masses –
Saturday 13th May at 7 pm, Borrisoleigh
John & Nora Delaney, Rathmoy.
John Ryan, Gurteeney.
Marie Ryan, Fishmoyne and all deceased members of the Ryan family.
Sunday 14th May at 11 am, Ileigh.
Special Intention
Pat Ryan -Simon, Knockdonee
Saturday 20th May at 7 pm, Borrisoleigh
The deceased members of the Gilmartin family.
Michael Cowan, Main St.
Sunday 21st May at 11 am, Ileigh
Joe Prior, Knockanevin.
ADRE PIO PILGRIMAGE 2023: We are happy to announce that devotees of St. Pio will be welcomed back to Holycross Abbey once again for our traditional pilgrimage day Sunday 28th May. Ceremonies will begin at 1.30pm with concelebrated Mass at 3pm. All are welcome
Anam Cara Tipperary the organisation that supports bereaved parents, is holding it's monthly Parent Evening for bereaved parents on Monday 15th May at 7:15pm in the Horse and Jockey Hotel, Thurles. This event is free and open to all bereaved parents regardless of the age your child died, the circumstances of their death, or whether their death was recent or not. We also offer an online meeting. For more information please contact us on info@anamcara.ie or 085 288 8888
Congratulation to all the boys and girls who received their First Holy Communion last Saturday. Well done and congratulations to their families and teachers.
St. Patrick's Missionary Society, better known as the Kiltegan Fathers, was founded on St. Patrick's Day 1932, by Fr. Patrick Whitney, a priest from the Diocese of Ardagh and Clonmacnois,. Since, then, Kiltegan priests, together with Volunteer priests and lay people from different Irish Diocese, including Cashel & Emly, have worked firstly in Nigeria, and later in Kenya, Central and South Africa, Brazil and West Indies.
Today, there are 223 Kiltegan priests of whom 40 are African. We have 58 students in Africa preparing for the priesthood.. That seed sown by the Irish church has grown in surprising ways.
Through this visit we wish to recall how missionary work is central to our faith and thank you for your generous support in the past. The Mission Appeal which Father Brendan Payne will coordinate asks for your continued support for the Society's missionary works, through enrolling in our Mission Circle, subscribing to "Africia" magazine or supporting other initiatives. This Appeal will take place in our parish on the weekend of May 13th./14th.
I dream of a … a missionary impulse capable of transforming everything, so that the Church's ways of doing things … can be suitably channeled for the evangelization of today's word. – Pope Francis.
---
Adult Learning Service
---
Borrisoleigh Community Development Association
Borrisoleigh Community Development Association is looking to the future, and we need your help. If you have an idea or a suggestion for something you would like to see happen in Borrisoleigh please let us know. Send your idea or suggestion by clicking here
---
Borrisoleigh Active Social Club
Borrisoleigh Active Social Club held their May meeting last Wednesday and were delighted to have a visit from World Irish Dancing Champion Keelan Chute and his dad Jimmy. The club made a presentation to him and wish him continued success.
Our next event is happening on Friday May 26. We are heading to The National Stud and Japanese Gardens in Kildare. We are also take in the Newbridge Silverware Visitors Centre where at the moment they have some of Princess Diana's dresses before they are taken to the US where they will be auctioned off. The bus will leave Borrisoleigh at 9.30am and if you are interested in going please give your name to either Eileen or Lucia before this Friday May 12. Cost is €40 for bus and entry to Stud and Gardens. For further details tel 086 3961211.
---
Eucharistic Adoration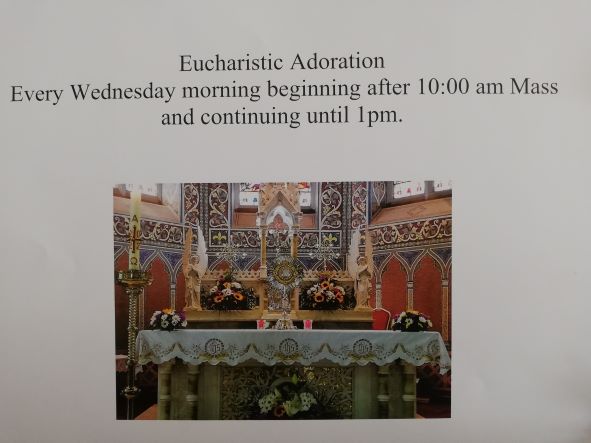 ---
Bealtaine Festival 2023 – Smartphone Workshops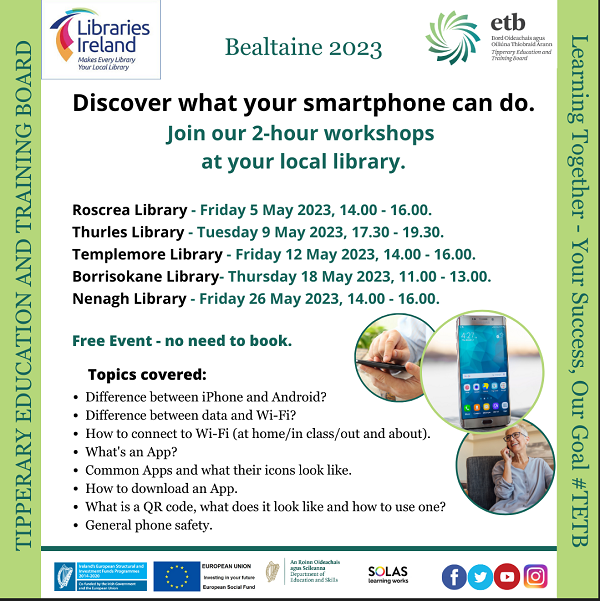 ---
Knitting and Crochet Group
Knitting and Crochet Group continues to meet every Wednesday at 10am. New members with other skills or none always welcome.
For information call Mary on 0863098982.
---
Borrisoleigh Historical Society
---
Pic of the Past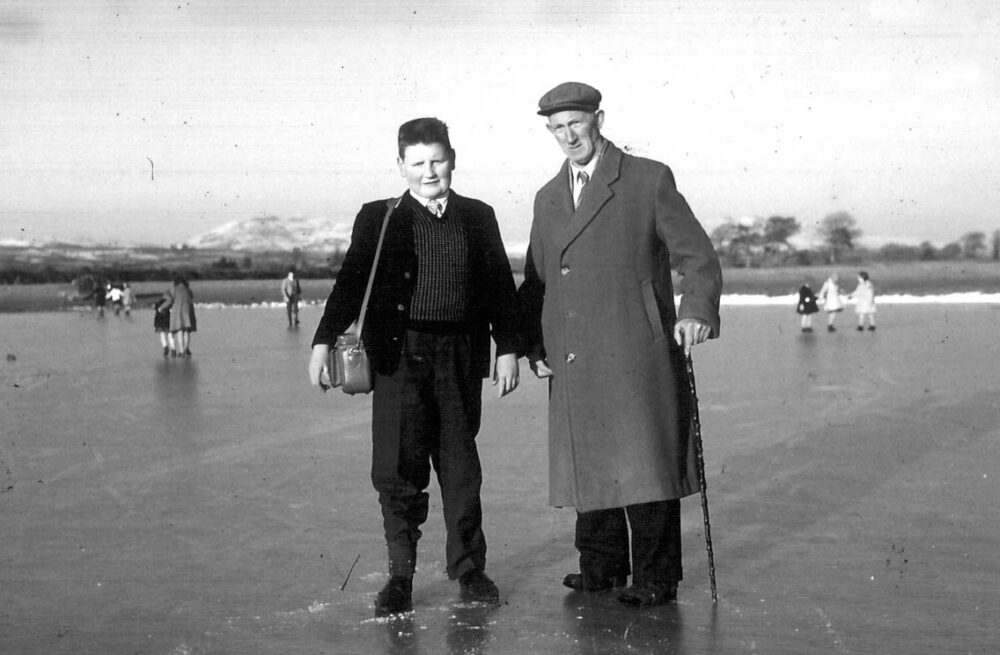 Cooke's Pond
Standing on ice are Fitz Chadwick and Paddy Murray
---
Your Website Needs You
Committee: Enda Ryan, Noreen Fahy, Marie McGrath, Derry O'Donnell
Many thanks to all those who contributed photographs and news items.
Remember, we need you to continue to send us material so that we can keep our website current and interesting.
Send your email to: info@borrisoleigh.ie
This website is supported by
Borrisoleigh Community Development Association.
While we make every effort possible to ensure that the information contained in this Website is accurate and complete, we cannot accept any legal liability as a result of the inaccuracy or incompleteness of the information presented to users of this site. We also reserve the right to edit material for suitability to a website format.
Also, if you like what you see and want to leave a comment, remember to use the Guestbook