1 November 2023
01 Nov 2023
Parish News

Safeguarding:
A crucial part of safeguarding is supporting those who have been affected by institutional, clerical or religious abuse in Ireland. Towards Healing is an independent organization providing professional support for people who have experienced institutional, clerical or religious abuse in Ireland. The Towards Healing Counselling and Support Service reflects the commitment of and is funded by the Catholic Church in Ireland to meet the support needs of survivors of Religious, Institutional and Clerical Abuse and their families. To find out more about this service, please visit www.towardshealing.ie or contact freephone 1800 303416.
The Diocesan Safeguarding Committee welcomed the introduction of the Assisted Decision-Making (Capacity) Act 2015 which came into effect on 26th April 2023. This law establishes a new legal framework for supported decision-making in Ireland. It allows people to make legal agreements on how they can be supported to make decisions about their personal welfare, property and affairs. These new regulations are for people who don't have the capacity to make decisions, now or in the future, without help. The Act also allows us to plan for a time when we might lose our capacity in 2 types of future planning arrangements, known as Advance Healthcare Directives and Enduring Power of Attorney. For more information you may find the following websites useful
www.citizensinformation.ie/en/health/legal-matters-and-health/assisted-decision-making-act/
Thought for the week:
Life isn't about waiting for the storm to pass; it's about learning to dance in the rain.
---
Eucharistic Adoration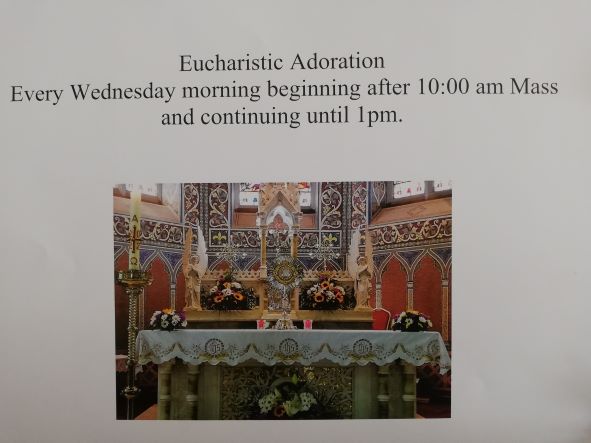 ---
Borrisoleigh Active Social Club
The November meeting of Borrisoleigh Active Social Club takes place this Wednesday November 1st at 7pm in the Community Centre Borrisoleigh.
Upcoming events being organised:
November 3rd Bus to Clonmel to see Louise Morrissey and friends in concert.
December 9th Christmas shopping trip to Ennis.
December 14th Christmas party night Finns Bar Borrisoleigh. More details to follow.
---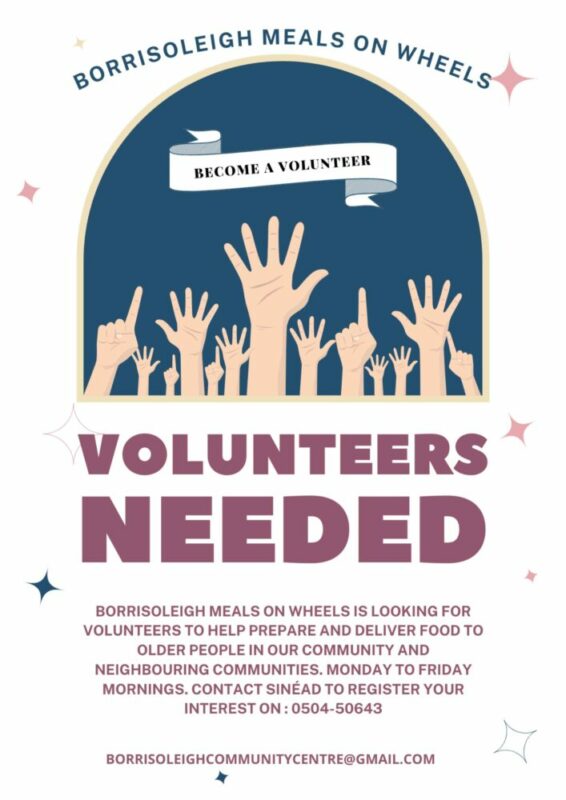 ---
Adult Learning Opportunity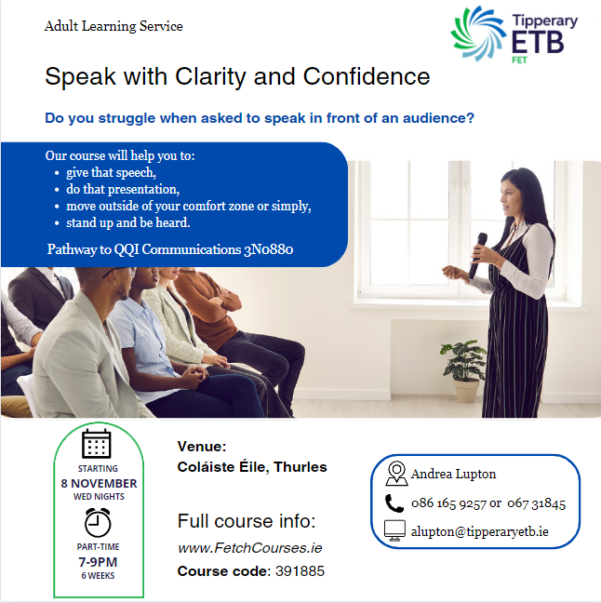 ---
Borrisoleigh Historical Society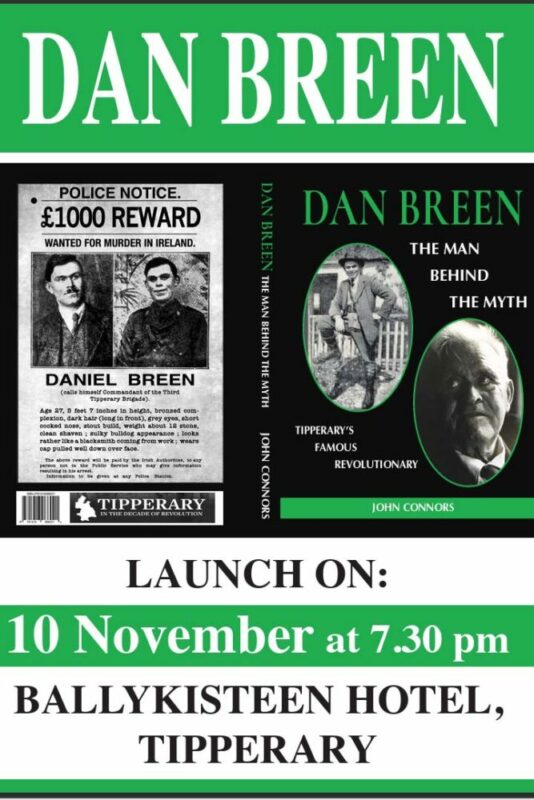 Ballykisteen Hotel, Limerick Junction, — 10 November at 7.30 pm. Biography of Tipperary famous revolutionary, Dan Breen. Foreword by historian and broadcaster, David McCullagh, Author of 'The War of Independence in Limerick', historian Thomas Toomey, will perform the official launch. A musical prelude by Cabragh Wetlands Choir, will begin the evening.
---
Knitting and Crochet Group
The Knitting and Crochet Group continues to meet on Wednesdays from 10.00am to 11.30am. New members always welcome.
---
Greyhound History
Thurles Greyhound stadium will be hosting their 75th anniversary celebration on Saturday 27th October 2023. This got me thinking about all the wonderful greyhound people and great greyhounds that came from Borrisoleigh over the years.There are so many funny stories and famous victories and lifelong friendships that were built through owning greyhounds and I would love to hear from anyone who has a photo, a story or a memory to share.
I'm interested in all stories and old photos connected to greyhounds not just the champions.
Hopefully I'll find out some interesting information put something together to be published on this Borrisoleigh website in a few weeks time.
Thanks very much.
Clare Hanley
If anyone wishes to contact me please ring/WhatsApp 0868410855
Or email
hanleygreyhounds@gmail.com
---
Pic of the Past
---
Your Website Needs You
Committee: Enda Ryan, Noreen Fahy, Marie McGrath, Derry O'Donnell
Many thanks to all those who contributed photographs and news items.
Remember, we need you to continue to send us material so that we can keep our website current and interesting.
Send your email to: info@borrisoleigh.ie
This website is supported by
Borrisoleigh Community Development Association.
While we make every effort possible to ensure that the information contained in this Website is accurate and complete, we cannot accept any legal liability as a result of the inaccuracy or incompleteness of the information presented to users of this site. We also reserve the right to edit material for suitability to a website format.
Also, if you like what you see and want to leave a comment, remember to use the Guestbook
---