1 August 2018
01 Aug 2018
Sean Keane Concert in Borrisoleigh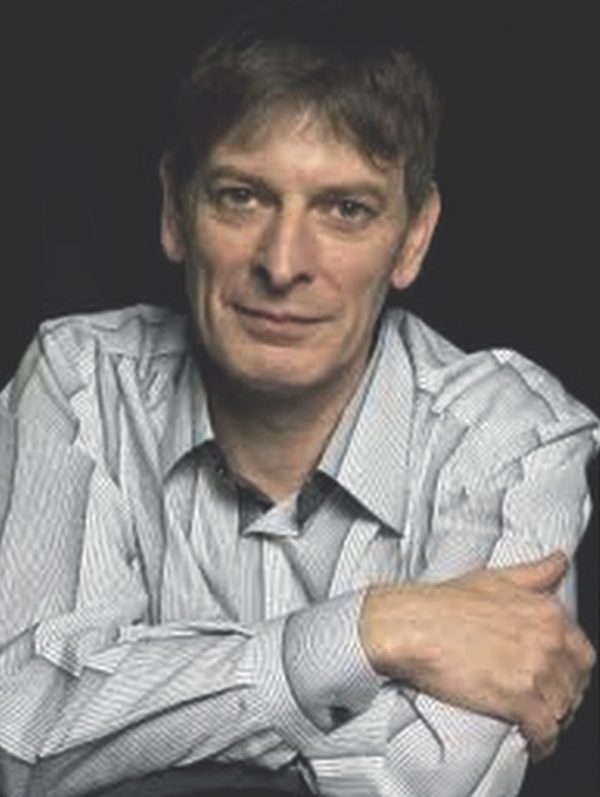 UPDATE Fri. 3rd August:- SEAN KEANE CONCERT CANCELLED. Unfortunately due to voice concerns Sean Keane has had to cancel the concert in Borrisoleigh on Saturday 4th August.
Borrisoleigh is in for a treat this Bank Holiday Saturday August 4th when singer and musician Sean Keane takes to the stage of the Marion Hall. Known for his distinctive sean-nós-style voice, Seán Keane from County Galway is decribed as the `greatest musical find of the 90`s` by `The London Independent`. Traditional Irish, folk and even country and blues songs all lend themselves to his unique style and unforgettable voice. The concert begins at 8pm with proceeds going to Suirhaven Cancer Support Centre.
Sunday 5th of August sees the fundraising Finn's Fest weekend continue with live music in Finn's Bar with Liam Ryan and Friends followed by JP McDermot & Western Bop. There will be a monster BBQ with Mossy's 'Pig on a Spit'.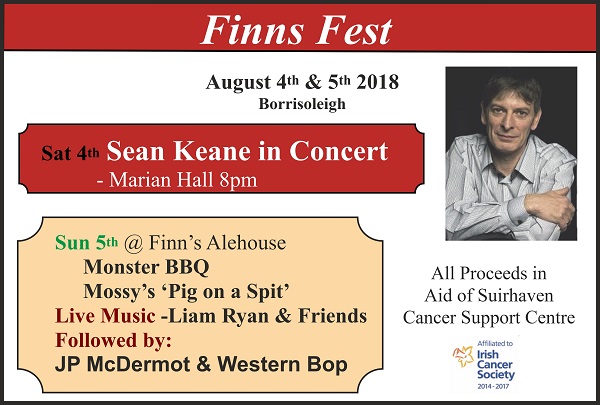 Suir Haven, Thurles Cancer Support Centre (funded by North Tipperary Hospice " In Home Care" Movement) is located in Clongour Rd., Thurles. This drop in centre is community based and everyone is welcome whether you are a person living with cancer or affected by it including family, carers and friends. The centre offers emotional support, practical help and information in a safe, positive and confidential environment.
---
Barn Owl Talk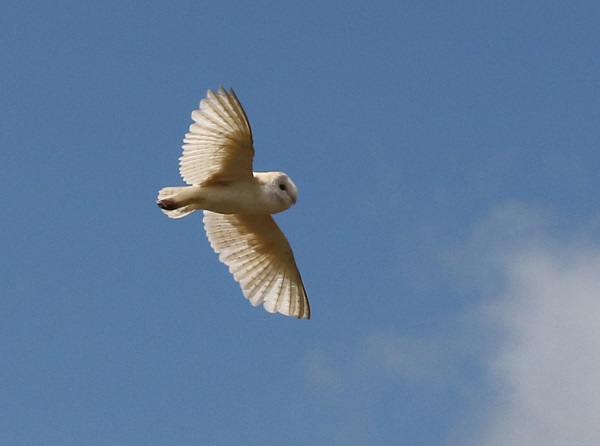 There will be a talk on Barn Owls, in association with Rathmoy Residents Association, held in the Community Centre on Thursday August 16th. Aine Lynch and Tom Gallagher will be giving the talk on the Barn Owls. Tom is a retired school teacher with extensive knowledge of Barn Owls in Tipperary. He first started a nest box scheme for Barn Owls in the 1980's and has been working on their behalf ever since. Aine is the wildlife ranger for Mid-Tipperary for the last ten years. She has been assisting John Lusby of Birdwatch Ireland on and off over the last 10 years on various aspects of his barn owl work.
The Barn Owl (Tyto alba) is a characteristic farmland bird which has undergone a documented decline in its geographical range in recent times. They are a Red-listed Bird of Conservation Concern In Ireland due to a decline of over 50% in their population during the past 25 years. They are also listed as a Species of European Conservation Concern (SPEC3) having an unfavourable conservation status in Europe.
The reasons for the Barn owls decline are not fully understood, but can most likely be attributed to the loss of suitable habitat due to various aspects of agricultural intensification and the increased use of harmful second generation anti-coagulant rodenticides. Other factors that have been implicated in their decline are the loss of suitable nest sites, an expansion of major road networks and the increased severity of winters.
Make sure and pencil it in to your diary as it is sure to be a fascinating talk about this beautiful bird.
---
Fantastic New Playground for Borrisoleigh
A great evening was had by all at the official opening of Borrisoleigh Playground on Friday last. The playground, originally founded by Vera Hogan, John Walsh and Rory O Connell in 2004, has recently received a much needed refurbishment with the addition of a new wet pour surface and 5 new play units, including a new fully inclusive roundabout, the first of its kind to be opened in Ireland.

The most recent committee was established in 2015 and involved Janice Farrell, Kate Bourke, Evelyn McGrath, Marie Maher, Laura Ryan and Patrice Cooney.

The opening ribbon was cut by Michael Lowry TD , who was an outstanding support to the Committee throughout the process and even starred as "Fr Michael" in the fundraising event, "Tie the Knot or Not". The playground was then blessed by Fr Hennessy and was well and truly put through its paces by the local children.

On the night the Kennedy family were guests of honour with a bench in memory of the late Cllr Willie Kennedy being donated by his friend and colleague Michael Lowry TD. Willie was initially involved with the Committee but tragically passed away before its completion.

The playground Committee would like to say a sincere thank you to all who made the playground possible. To Rory O Connell, P.J. Delaney and the Borrisoleigh Cycling Club who hosted our first fundraising event, an 80 km and 40 Km cycle, we say thank you.

To Paula Stapleton and Paul Boyle who wrote and directed the hilarious mock wedding of Donald and Hilary, we say a huge well done. To the whole cast and those who worked behind the scene, to Silver Dollar , DJ Lorcan , Jane's Flowers and to Rose Young in The Ragg, we say it was a night to remember and wouldn't have been such a success without your support.

To our local and surrounding communities who were so supportive and generous attending these events, we are so grateful.

We would also like to thank Brenda Ryan of Ryan's Camden Street, David O Connell Pharmacy, Dr Kevin Delargy, Michael Lowry TD, the Parish of Borrisoleigh and Ileigh, parents and staff of First Steps Montessori, Templemore Lions Club, John Cummins Engineering Services Ltd, Tipperary Co-op Creamery, Michael Hogan painter and decorator and M & E supplies Dublin for their private donations and time. Their support was invaluable.
This private funding enabled the Committee to secure a Leader Grant for the remainder of the costs of the playground and open its gates. We would like to thank Leader for their funding which allows communities like ours to improve their facilities and amenities.

The playground committee would like to applaud everybody involved in this community project and acknowledge that it would not have happened without you all. We wish all children a safe and happy experience in the playground.
---
Bell Ringers
A big "thank you" everyone who contributed to making this event such a memorable and outstanding success.
---
Currabaha Poem
The following poem was sent in by Josephine Ryan of Currabaha who was given a poem by her aunt Tess Constantin née Ryan (Rody), Currabaha. Tess has had it for many years and doesn't know who gave it to her. If any readers know who the author is we'd be delighted to hear.
Currabaha
Sweet days of my childhood, sweet home of my birth
The cross by the wildwood to thousands gave mirth
Where the fiddler and piper played up the sweet tune
And the lads and the lassies were all in their bloom
Full often when a youth, I was longing to see
The bright Sunday morning, the day for some glee
And when evening came on I was glad of the chance
To go down to the cross and take part in the dance
From Latteragh, Glenmore and Glenbreeda they came
From Borrisoleigh to take part in the game
From fair Templederry crowds came on the scene
And they all joined in dancing the Orange and Green
My sweet Currabaha you're the same now as then
The cross is still there, but where are the men
They have gone through the world, I do not know where
Now the Sundays are lonesome, the cross it looks bare
The picturesque old school house is knocked to the ground
Not a trace of its old walls are there to be found
The grass is now growing where often I stood
In front of the Master to learn if I could
The Master was cross and he oft dealt a blow
To me on the head – let me like it or no
But the Master has gone to enjoy his reward
Given to him by the Sovereign Lord
My sweet Currabaha I smile when I see
Your fields decked with daisies, it's a pleasure to me
On a bright Sunday morning to wander alone
And breathe the fresh air of my own native home.
---
Pic of the Past ………..down memory lane
---
Committee: Enda Ryan, Noreen Fahy, Marie McGrath, Derry O'Donnell and Fiona Max
Many thanks to all those who contributed photographs and news items
Remember, we need you to continue to send us material so that we can keep our website current and interesting.
While we make every effort possible to ensure that the information contained in this Website is accurate and complete, we cannot accept any legal liability as a result of the inaccuracy or incompleteness of the information presented to users of this site. We also reserve the right to edit material for suitability to a website format.

Also, if you like what you see and want to leave a comment, remember to use the Guestbook