05 December 2018
05 Dec 2018
Retirements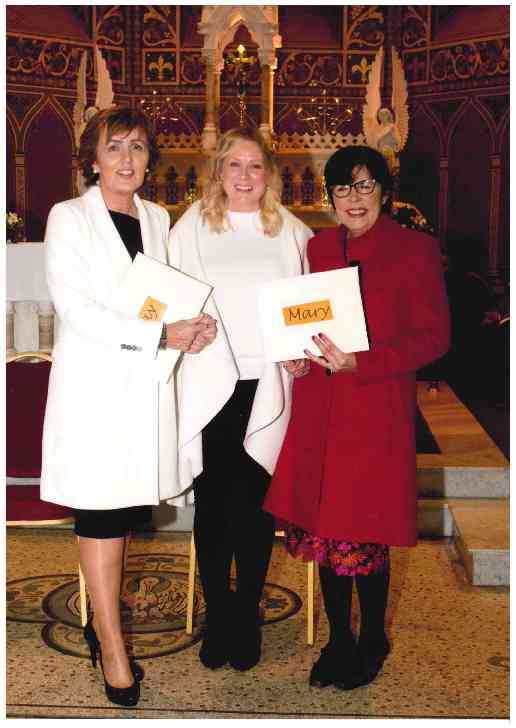 Kay Ryan, Siobhan Groome (Chairperson of Parents Association) and Mary Butler
On Friday 9th of November the people of Borrisoleigh came together to celebrate and give thanks for the extraordinary service given to the parish by Mrs. Kay Ryan and Mrs. Mary Butler on their retirements, as both teachers and principals of our parish schools.
Kay began teaching in St. Patrick's B.N.S. in 1983 before taking up the reins as principal in 2003. Mary took up her position in St. Therese's G.N.S. in 1981 before becoming principal in 2010.
The two ladies played pivotal roles in the amalgamation of the two schools in 2014 and were the driving force behind the very successful new school, Scoil Naomh Cualán.
Former pupils, parents and work colleagues gathered in the Church of the Sacred Heart for a mass of thanksgiving that was greatly enhanced by the beautiful singing of the Scoil Naomh Cualán choir and all the people from across the school community who played different roles in the liturgy.
Following mass there were a number of speakers from the community who spoke about the impact Mary and Kay made on the children of Borrisoleigh and indeed the wider parish. Their kindness, caring nature and creativity were highlighted by the speakers
The crowd then retired to Borrisoleigh Community Centre for refreshments and reminisced about Kay and Marys teaching careers long into the night.
The school and parish of Borrisoleigh, congratulates Mary and Kay on their retirement and we all wish them a long, happy and healthy retirement.
---
Borrisoleigh Active Social Club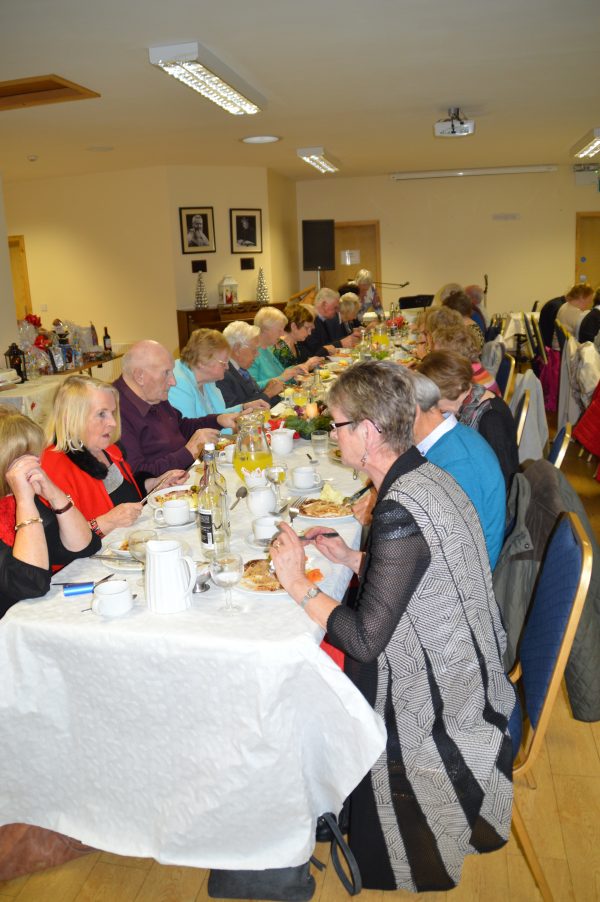 Our Christmas party was held last Sunday in the Community Centre Borrisoleigh. The day started off with Mass in the Community Centre celebrated by Fr. Hennessy and enhanced by the choir. After this, Christmas dinner was provided by Brian Farrell and served up by a group of transition year students (Bryan, Darragh, Adam and Emma). And before the entertainment we had a visit from Santa. He had goodies for everybody and even sang a song. The music for the evening was provided by Phil and John Maher. We were treated to some wonderful Irish dancing from Eve and Amy Maher, Zara Byrne and Keelan Chute. We had music and songs by Ann Marie and Clare Kavanagh, James Ryan, Patricia Younge and Paddy Dolan.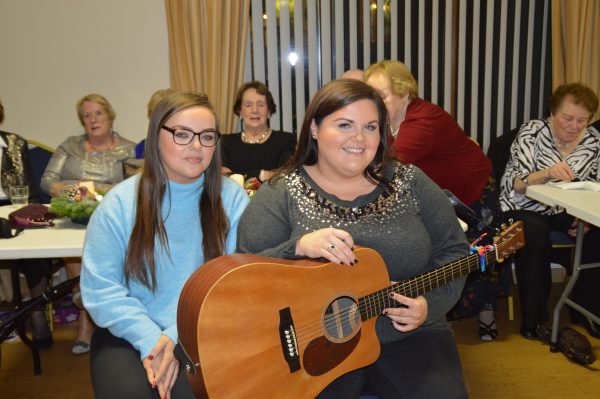 There were loads of raffle and spot prizes and we would like to thank everyone that provided them including: Don and Della Ryan, Ryan Garage, Zita Kennedy for the beautiful Christmas cake, Kevin Delargy, David O'Connell, Julia Younge, Tom McInerney, Tom Stapleton, Rory Kinane, Donal Hurley, Marie Shanahan, Eamon and Lisa Ryan, Joey ODwyer, Mary Lavery, Jamie's Hair Salon, Stapletons Bar and Stapletons Bakery, Liffey Mills and Oscar Wilde Water. We encourage you to support these local businesses as they have been a great support to us. We would also like to thank Jane's Flower Cabin and also our photographer Eddie Stapleton.
For more photographs please click here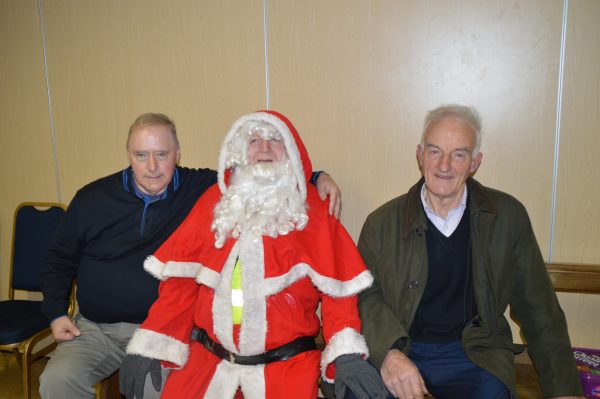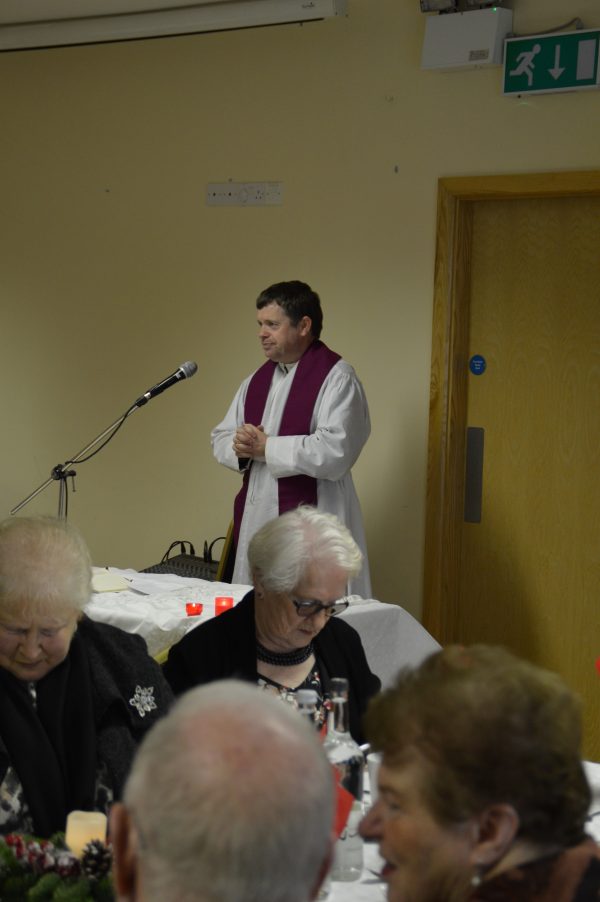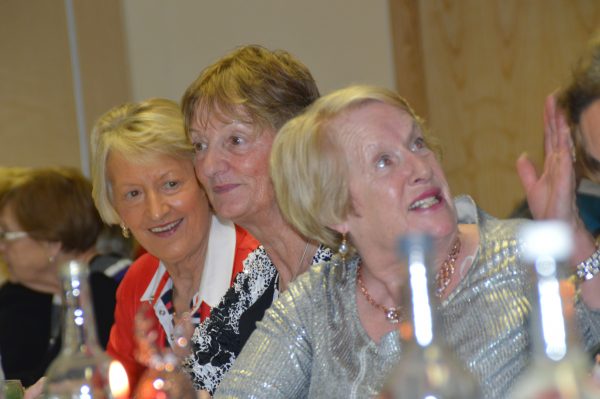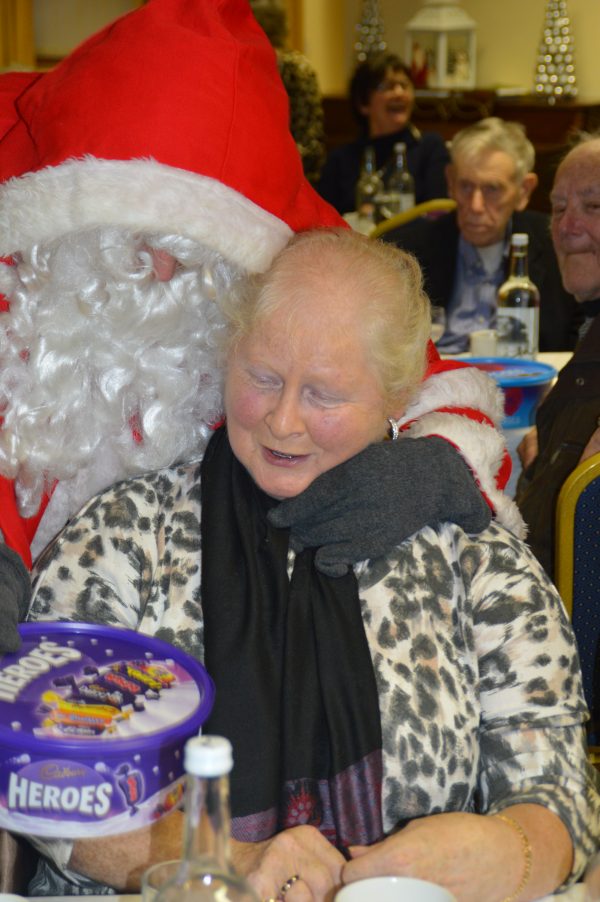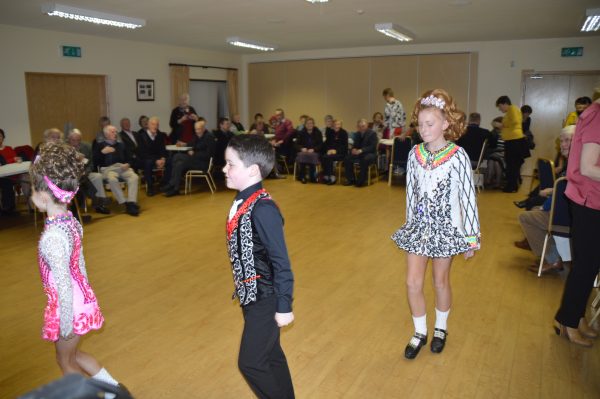 Cookery Demonstration
We held a very successful Christmas cookery demo with Naomi last Wed night in the Community Centre Borrisoleigh. Thanks so much to everybody that supported the night as proceeds will be presented to the Amanda Stapleton Benefit Fund.
Our Christmas shopping trip takes place next Sat Dec 8th to Johnstown Garden centre and Kildare Village. Bus leaves The Square Borrisoleigh at 9.30am. If you haven't already given your name please do so by this Thursday Dec 6th to Lucia 086 3961211.
---
St. Joseph's College notes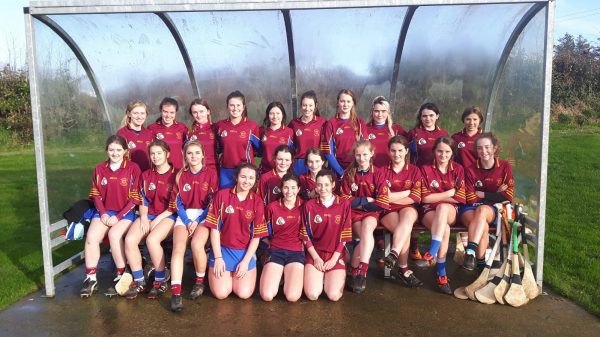 St. Joseph's College, Borrisoleigh intermediate Camogie Team had an emphatic win over The Pres, Balltphehane, Cork to qualify for the Munster final.
A great team performance by the girls.
---
The CURRABAHA poem
Sweet days of my childhood, sweet home of my birth
The cross by the wildwood to thousands gave mirth
Where the fiddler and piper played up the sweet tune
And the lads and the lassies were all in their bloom
Full often when a youth, I was longing to see
The bright Sunday morning, the day for some glee
And when evening came on I was glad of the chance
To go down to the cross and take part in the dance
From Latteragh, Glenmore and Glenbreeda they came
From Borrisoleigh to take part in the game
From fair Templederry crowds came on the scene
And they all joined in dancing the Orange and Green
My sweet Currabaha you're the same now as then
The cross is still there, but where are the men
They have gone through the world, I do not know where
Now the Sundays are lonesome, the cross it looks bare
The picturesque old school house is knocked to the ground
Not a trace of its old walls are there to be found
The grass is now growing where often I stood
In front of the Master to learn if I could
The Master was cross and he oft dealt a blow
To me on the head – let me like it or no
But the Master has gone to enjoy his reward
Given to him by the Sovereign Lord
My sweet Currabaha I smile when I see
Your fields decked with daisies, it's a pleasure to me
On a bright Sunday morning to wander alone
And breathe the fresh air of my own native home.
This poem has been added under 'History Section', Stories and Poems.
---
St. Stephen's Day 5 km Run and Walk
---
Historical Society
---
Borris-Ileigh Juvenile GAA Club
Car Air Fresheners
New Borris-Ileigh Car Air Fresheners are on sale. €3 each or 2 for €5. The cost of the air fresheners have been sponsored by Andy Spillane Savvy Kitchens with all the proceeds going to the Juvenile Club. If you would like to purchase some you can text/ring Henry on 086-0672743 or Bernice on 083-8578309. Your support would be appreciated to help us raise funds for our club. Many thank from Borris-Ileigh Juvenile GAA Club.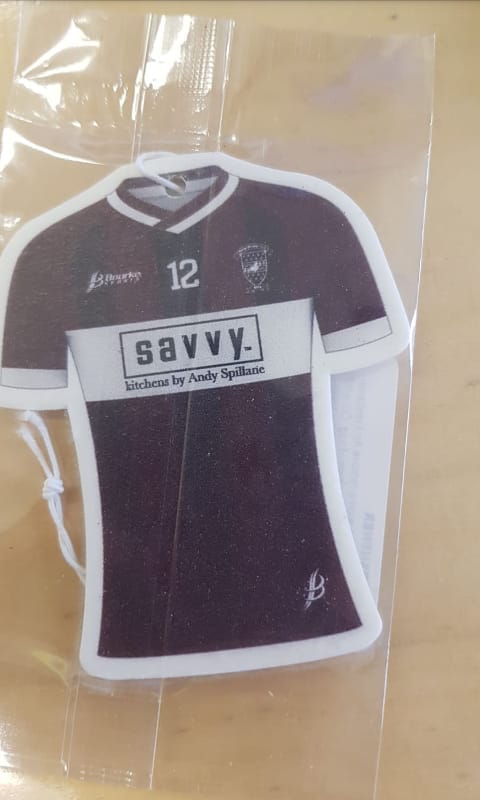 ---
French Lessons
Native French speaker available to help improve your French. Prepare for written and oral exams. Currently on student exchange trip to St. Joseph's College, Borrisoleigh until Christmas. Book now for exam success! Phone or text Emma 083-0670914
---
Sr. Aine Historical Society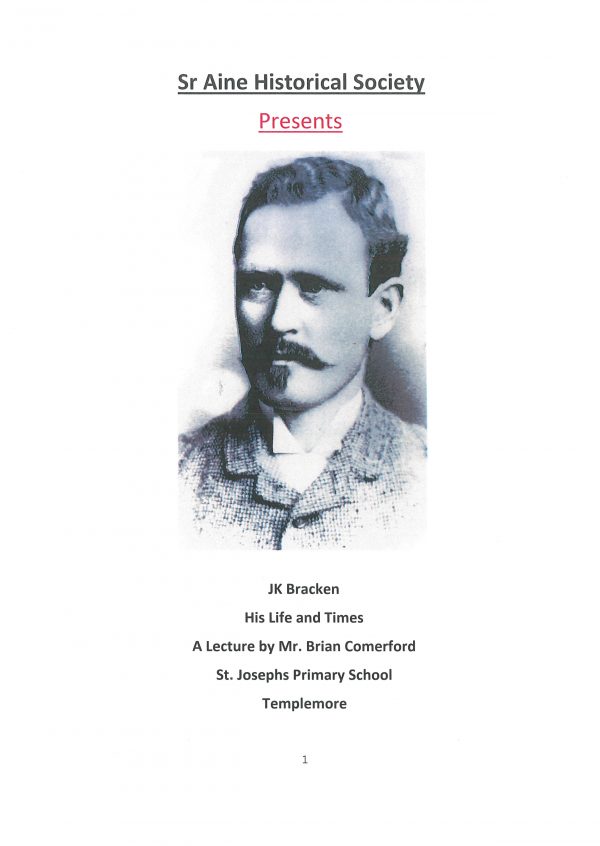 Thursday December 13th @ 8pm.
---
Pic of the Past ………..down memory lane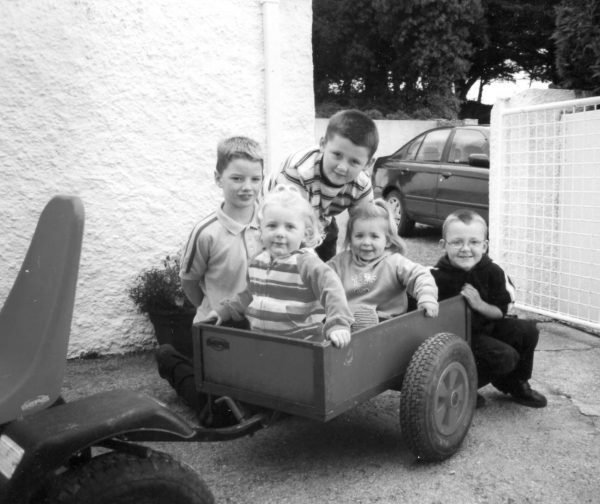 Sean Ryan, Seamus Doolin, Ciara Doolin,
Shaneen Stapleton and Steven Doolin
---
Committee: Enda Ryan, Noreen Fahy, Marie McGrath, Derry O'Donnell and Fiona Max
Many thanks to all those who contributed photographs and news items
Remember, we need you to continue to send us material so that we can keep our website current and interesting.
While we make every effort possible to ensure that the information contained in this Website is accurate and complete, we cannot accept any legal liability as a result of the inaccuracy or incompleteness of the information presented to users of this site. We also reserve the right to edit material for suitability to a website format.
Also, if you like what you see and want to leave a comment, remember to use the Guestbook