Equestrian Activities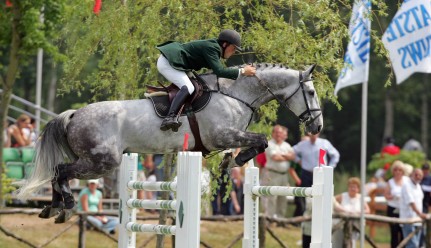 Equestrian activities and Tipperary have always gone hand in hand. Great horses, people and beautiful countryside have enticed visitors for generations and that tradition continues today. Throughout the course of the year there are show-jumping, cross-country, dressage and eventing competitions for spectators to enjoy.
O'Dwyer Riding Stables, Thurles 0504 20986
Tipperary Equestrian Centre, Thurles 0504 23022
Nenagh Equestrian Centre, Ballintoher 086 8698885
Greyhound Racing

Tipperary is synonymous with greyhounds. Borrisoleigh has a rich tradition in the breeding and training of Ireland's greyhound stars past and present. There are two fantastic greyhound stadia in Tipperary which provide four nights racing each week throughout the year:-Thurles Greyhound Stadium
0504 21003
Racing every Friday and Saturday at 8:00 p.m.Clonmel Greyhound Stadium 052 83333
Racing every Thursday at 8:00 p.m. and Sunday at 7:30 p.m.
Water Sports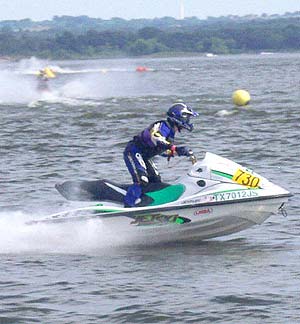 Lough Derg is approximately 30 kms north of Borrisoleigh and is one of the largest lakes in Ireland. It is known as Ireland's "Pleasure Lake". It is without doubt Tipperary's leading centre for water sports with a host of activities for novice to expert including sailing, canoeing, water-skiing, fishing, boating, swimming and river cruising on the lake and the River Shannon. You will find everything that floats for hire at towns like Ballina, Killaloe, Garrykennedy and Terryglass from rowing boats to river cruises There are also tours of Lough Derg available
www.killaloe.ie
Angling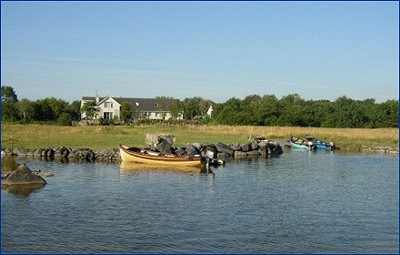 Tipperary has it all when it comes to Angling. The Little Brosna River near Roscrea is noted for its brown trout and salmon fishery. The Suir's tributary, the River Drish, Thurles is a clear, slow flowing lowland stream with excellent stocks of trout. The Nenagh River holds excellent stocks of brown trout and a small run of spring salmon. Lough Derg has superb coarse angling for bream, tench, roach and perch, as well as record weight pike.
For information on fishing and permits for fishing contact the Southern Regional Fisheries Board, Angelsea Street, Clonmel, Co. Tipperary Phone 052 80055
www.srfb.ie
.
Walking Routes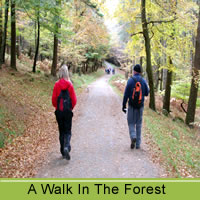 With its impressive variety of landscapes, flora and fauna including such diversity as the Devil's Bit, Cabra Wetlands, Thurles and Clare Glens, Newport – Tipperary is a walker's paradise with a wealth of choice:The Bog Road, Aughavoulashane, Borrisoleigh, Thurles
The Golden Mile, Bouladuff, The Ragg, Thurles
Upperchurch, Thurles
Latteragh, Nenagh
Lough Derg Way, Nenagh
Tipperary Heritage Way begins in the Knockmealdown Mountains through Ardfinnan, Cahir and Golden to finish at The Rock of Cashel.
Galtee Mountains/Glen of Aherlow www.aherlow.com
Slieve Felim Way, Rearcross
www.walking.ireland.ie
gives details on walking holidays in Ireland and
www.walkireland.ie
gives information and maps on Waymarked Ways of Ireland
Golf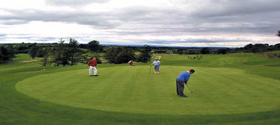 With plenty of excellent courses to choose from throughout Tipperary, you are never far away from a fine place to swing a clubTemplemore (9 hole, par 71) 0504 31400
Thurles (18 hole, par 72) 0504 21983
Nenagh (18 hole, par 72) 067 31476
Roscrea (18 hole, par 71) 0505 21130
Dundrum (18 hole, par 72) 062 71717
Tipperary (18 hole, par 72) 062 51119
Ballykisteen (18 hole, par 72) 062 53333
Driving Routes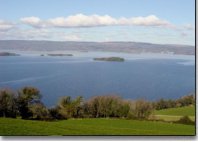 There is no better way to discover Tipperary than by enjoying one of our many popular driving routes:Mid Tipperary – 113km passing through Thurles, Horse & Jockey, Moyne, Templetuohy, Templemore, Grennanstown, Borrisoleigh and the Devil's Bit.Silvermines Drive and Keeper Hill Drive is a 80km tour. It passes through Dolla, Kilcommon, Rearcross, Glenstal Abbey, Clare Glens, Newport, Killoscully and Silvermines.Glen of Aherlow Drive – 65km passing through Bansha, St. Peacaun's Well, Rossadrehid, Galbally, the Galty Mountains and the Glen of Atherlow Nature Park.Bianconi Drive – this is a beautiful drive through the countryside of South Tipperary taking in the towns of Cashel, Clonmel, Cahir and Tipperary. The drive takes you through the villages of Bansha, Golden, Ardmayle, Rosegreen and Boherlahan.Suir Drive – 120km along the Suir Valley taking in Carrick-on-Suir, Ormonde Castle, Kilsheelan Village, Marlfield, Kilmanahan, Ardfinnan, Cahir and Swiss Cottage.The Lakeside District – 138km taking in Roscrea, Dunkerrin & Moneygall, Toomevara, Nenagh, Ashley Park, Puckane, Kilgarvan Quay, Terryglass, Lorrha, Carrig, Borrisokane and Cloughjordan.
Tipperary A Touring Guide Book by Donal and Nancy Murphy is available in all Tourist Offices – a book which gives all the driving routes and tours in the County.
Things to do
Borrisoleigh Playground, Townpark, Borrisoleigh
The Sandtrap, Pallas, Borrisoleigh
Fun World, Emmett Street, Thurles, Co. Tipperary 0504 24886
Irish Multiplex Cinemas, Thurles Shopping Centre 0504 26422 http://www.imccinemas.ie/default.asp?idcinema=32
Ormonde Cinema, Summerhill, Nenagh www.ormondenenagh.com/core.html
Farmers Market (Saturday morning) in Thurles Greyhound Track, Thurles.
Farmers Market (Friday morning), New Institute, Nenagh.
Farmers Market (Wednesday 9am to 3pm), Templemore.
Open Farm
Pallas Hill Family friendly open farm and adventure playground features a variety of animals to see and feed both indoors and outdoors, indoor and outdoor picnic areas, farm museum, adventure playground and play park, art and crafts room, sand pit, playdough, and stunning views of the rolling hills of North Tipperary!Open Easter Sunday
4th April to 11th April
10.30 am to 5.30 pm
May 2nd to September 5th
Daily 10.30 am to 5.30pmOther times by appointment – open for booking to schools, playschools, clubs, groups, & childrens parties!Contact:
Ella D'Arcy
Pallas Hill, The Ragg, Thurles, Co. Tipperary
087 2909688
0504 54294
http://pallashill.ning.com/
Thurles Leisure Centre
Thurles Leisure Centre
Thurles,
Co. Tipperary.www.thurleslc.ie
Upperchurch Hillwalking Trails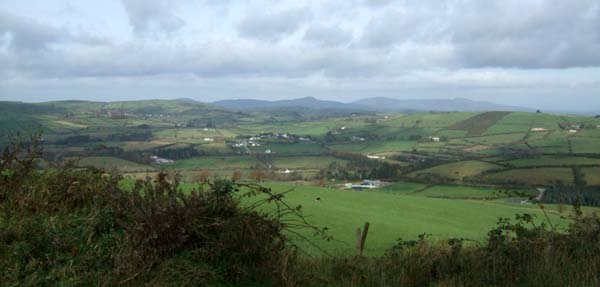 Upperchurch (just a few miles from Borrisoleigh) boasts 3 Fáilte Ireland approved loop walks ranging from 6km to 10km which cover some of the most wonderful undulating hills and forests that Ireland has to offer. The trails are nestled into the beautiful Slieve Felim mountains in North Tipperary. Upperchurch and the surrounding areas will offer you a warm welcome and walker friendly accommodation and food to suit individuals and groups alike.Eamonn an Chnoic Loop is a moderate hillwalk through farmland and offers a panoramic view of Upperchurch and 6 surrounding counties. It is 8km long and takes approx 2 and a half hours starting and finishing in Upperchurch village.The Birchill Trail offers a lowland walk through farmland and woodland. This trail is 8km long and takes approx 2 and a half hours. It begins at PJ Ryans pub, Rosmult, Upperchurch (11km from Thurles on Upperchurch Road).The Knockalough Walk is a 10km walk with a 6km option available. This walks entails one steep climb and magnificent views over the surrounding countryside. You will follow in the footsteps of Red Hugh O'Donnell who travelled through this area on his way to the Battle of Kinsale. This walk takes approx 3 hours. The trailhead for this walk is signposted from Pendy's Cross. For further information visit
www.upperchurch.ie
Fairy Fort Farm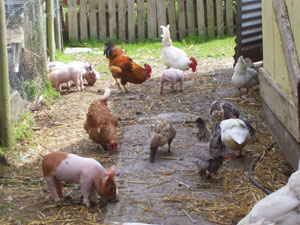 Fairy Fort Farm is comprised of a traditional-style animal farm, a fairy fort to make wishes on, an ancient 'Swearing Stone', Lots More!
Come and enjoy farm walks through the fields and meadows, by streams and moorland.You will find many different species of wildflowers, rabbit holes, fox dens, and badger sets.
Breathe the fresh country air, relax, and unwind.
Indoor Play Area for that showery day !
Opening times: 10.30am to 5.30pm.
Open 7 days (from Easter to end of Summer)
Tel.086 4021659
Entry: Special concessionary rates for 2012 !.
Great Place for Parties
Check out our website!
www.fairyfortfarm.com